Universal AV were contacted by the film club, they were looking to purchase a new projector after they started experiencing problems with their current one. Account manager Duncan Cave went to see them, once on site it quickly became apparent that the faulty projector was not the only issue with the hall audio visual system. Being a multi-use space which needed to be accessible to all user groups the current system was far from accessible. Over the years the system has been added to, had its settings changed and been patched up with a spaghetti work of cables; it was generally feeling its age with no one really knowing how the system worked.
The Solution and Installation
Universal AV spent a long time talking to and offering suggestions to all user groups as how the system could be simplified to offer an easy user experience for all with simple controls. A Panasonic Full HD 5000 ansi lumen projector was the first product on the list quickly followed by a Extron MLC 226 push button controller which eliminates the need for remote controls, a Kramer multi input system switcher and a new Blu-ray player, the speakers, amplifier, projection screen and induction loop would all be reused and incorporated into the new system. The push button controller would be labelled up to give an easy to read pictorial user interface with controls for turning the projector on and off, operating the screen, switching the sources and controlling the Blu-ray player.
Universal AV simplified the current 5.1 channel audio system which was getting lots of complaints from patrons to a 2 channel stereo system for the cinema club, added phono and 3.5mm jack inputs for tea dance and Zumba groups and for the drama group we installed a new XLR audio patch panel running front to back of the hall for connection to their sound desk with extra speakers installed into the bar area. The whole installation took two days with the current rack area tidied up old and redundant cables removed, new HDBaseT and control cables installed to the projector and boundary outreach microphones for the induction loop system.
Allendale Village Hall
"Through the rationalisation and replacement (where necessary) of the Allendale Village Hall Audio/Visual system by Universal Group Ltd there has been a great improvement in the quality and clarity of production in all aspects. Equally important has been the new simplicity of operation which, coupled with an easy to understand manual, has resulted in all the varied users optimising their input and improving their sessions. Our thanks to Duncan Cave and the rest of the..."
Gareth Hughes
Allendale Village Hall Committee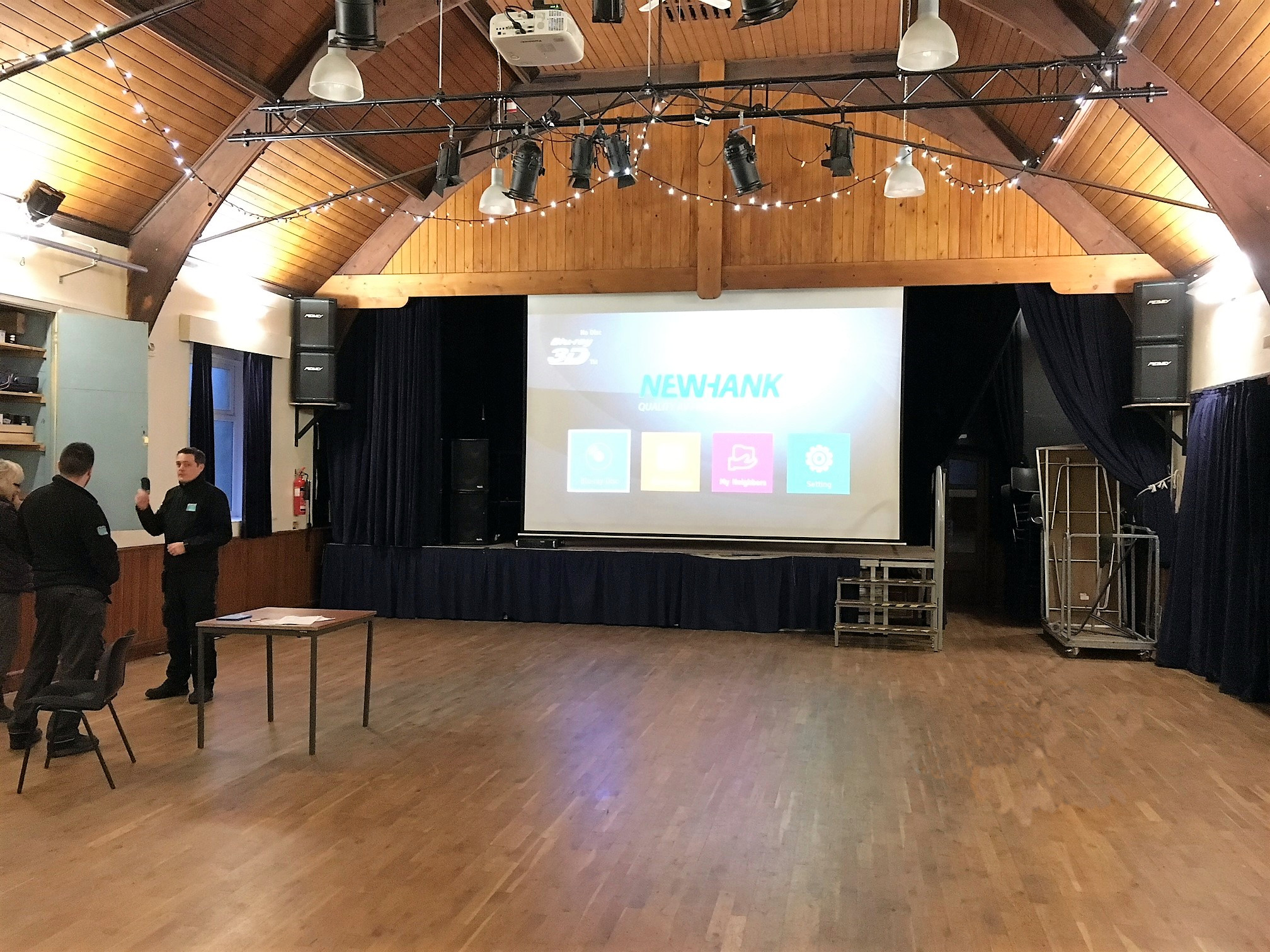 Start your project today
To discuss your audio visual needs for your next project contact us. We will work with you to devise a solution to meet your requirements and needs.
Call 01274 200280
Email sales@uniav.com
Send us a message
"*" indicates required fields