CORPORATE & SOCIAL RESPONSIBILITY
What CSR means to Universal AV Services
Corporate and Social Responsibility is embedded in every fibre of our being here at Universal.
When looking at formally collating a policy and strategy for this, at first it was daunting, however when discussing what is involved, we suddenly realised we carry out many of the activities on a daily basis, we believe what we are doing is the right way to do it and we always have our people and the environment at heart.
We approach every business decision in a sustainable and economical way.
OUR ENVIRONMENT
We take pride in our environment and want to minimise the impact our operations have on the environment as much as is practicable. Our longevity in the industry has allowed us to develop key relationships with global manufacturers who often seek feedback on how product could be improved,  where packaging savings could be made and how to best integrate equipment to be the most energy efficient.
ISO14001
Universal AV has been committed to sustainability in all elements of its operations and made this commitment official with the introduction of ISO14001 in 2015. The process is thorough and really asks you to look at how your business operations impact on the environment. This is a responsibility we take seriously, not just for ISO but to improve the environment we inhabit and work in.
In the time we have held the accreditation we have adapted our objectives as we have met them. We originally wanted to reduce our paper consumption by 10% – we have moved to a paperless office. We wanted to reduce the emissions from company vehicles which we did, we have now added a commitment and plan to have all vehicles running on electric from 2030.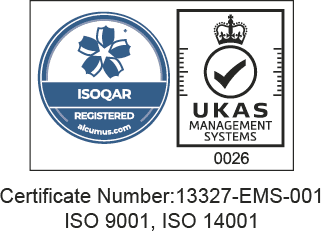 RECYCLING
The very nature of the work we carry out for our valued customers with audio visual integration, produces waste packaging. We work tirelessly to ensure we do not send waste to landfill.
We have invested heavily in two Balers and send no packaging to landfill. We are able to bale all:
Polystyrene
Plastic
Cardboard
When clients replace their audio visual solutions they want to be sure their solutions are disposed of in the appropriate manner. We hold a WEEE carrier license and dispose of goods with a local WEEE company.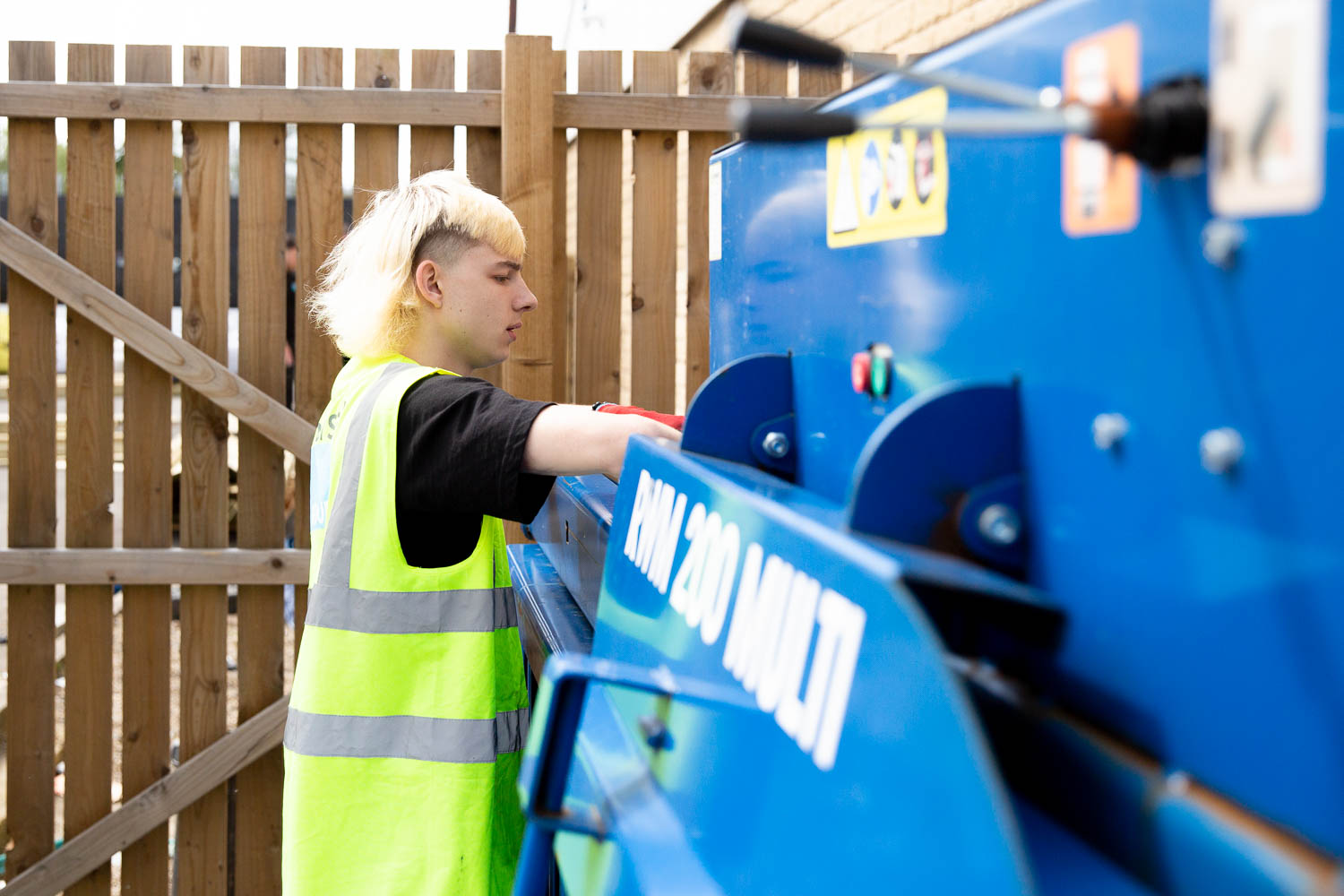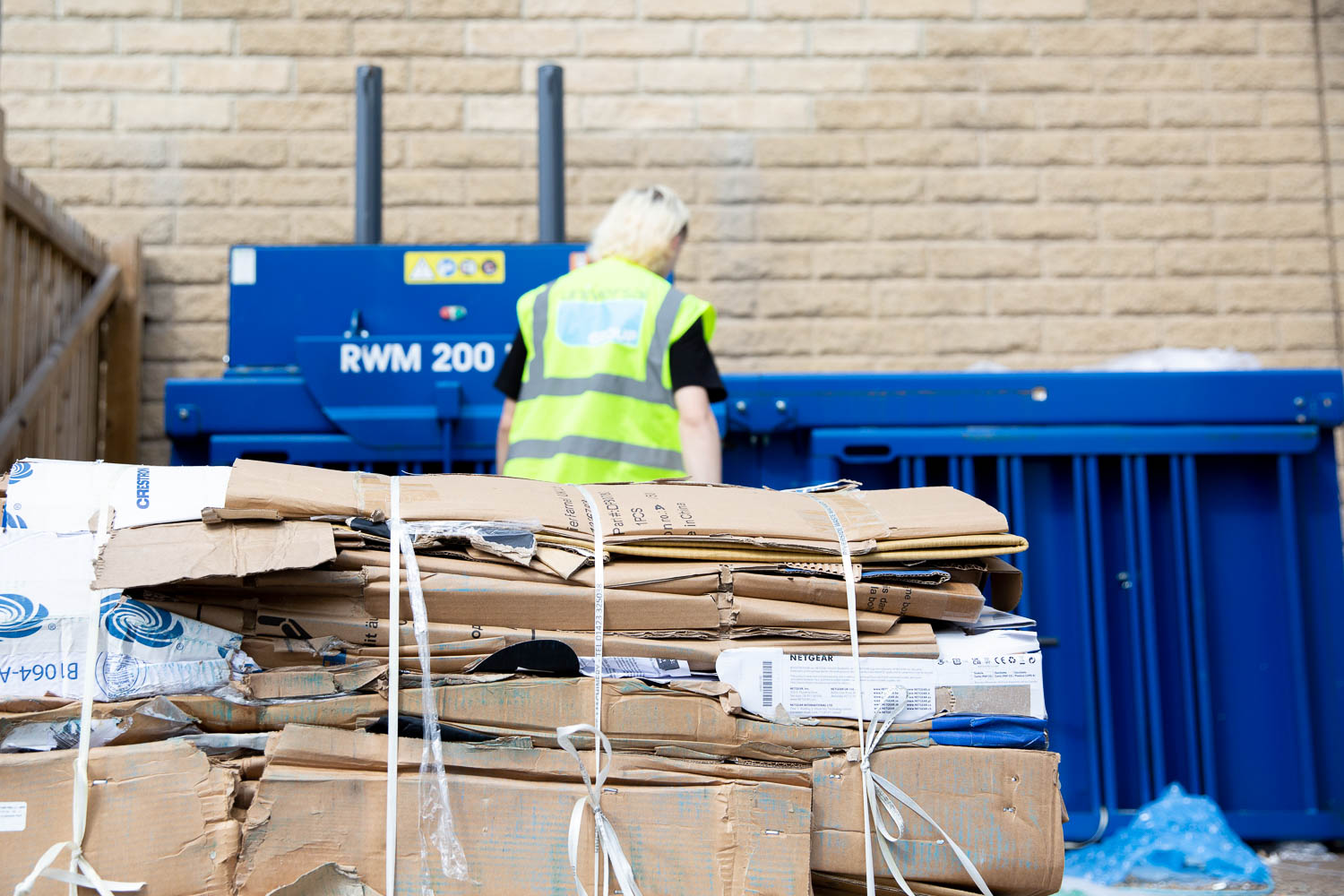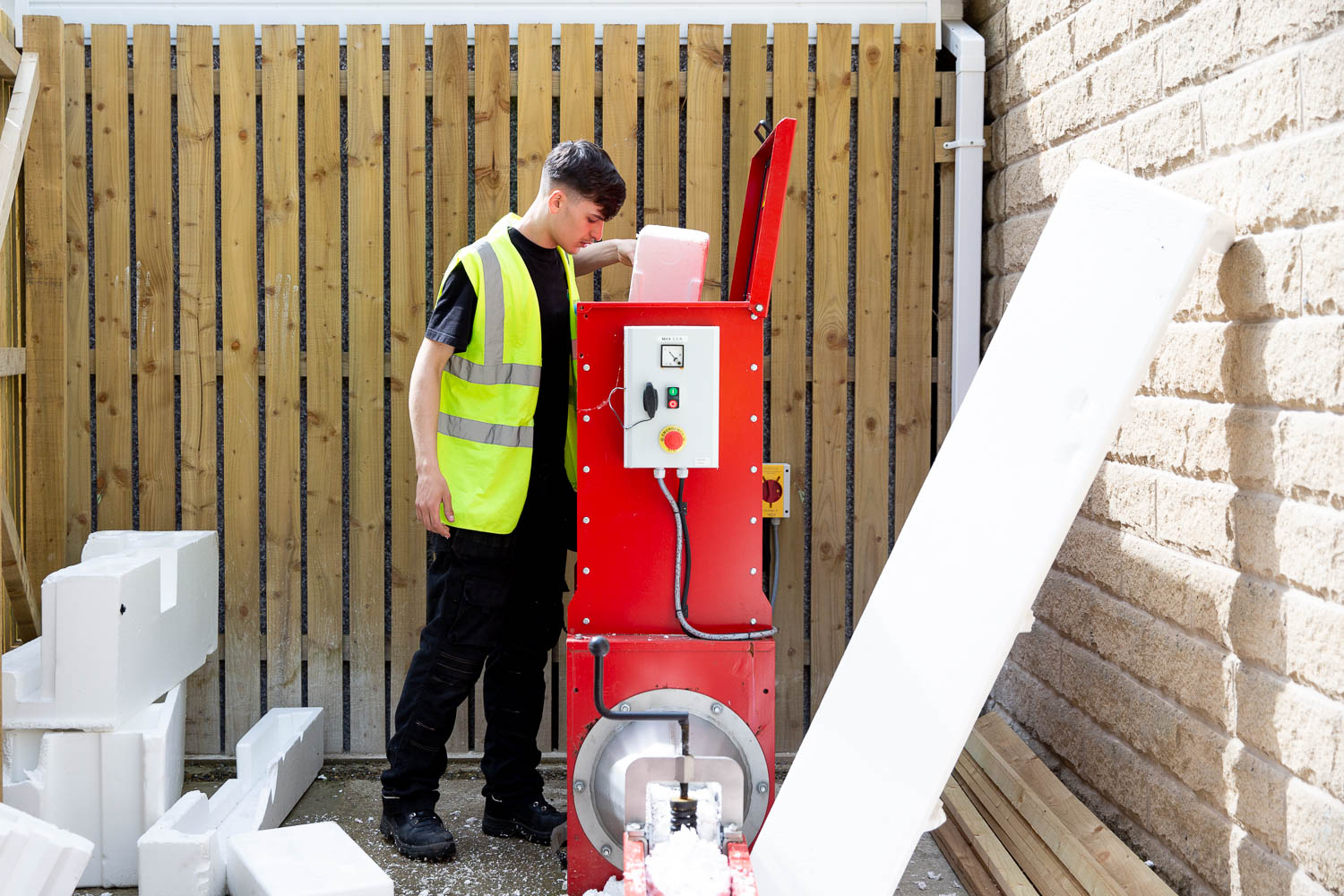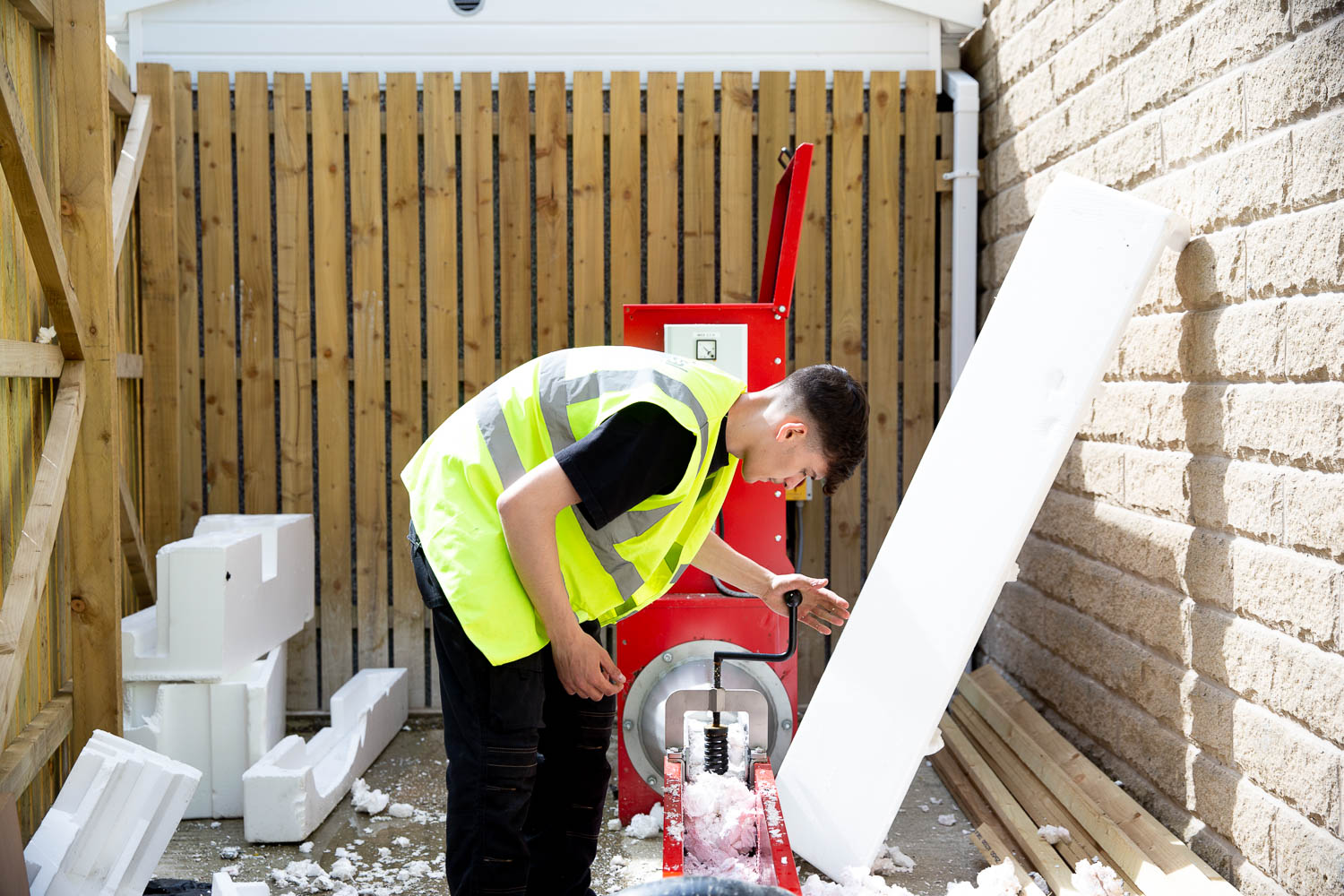 INVESTMENT
The move to a new building in 2020 provided us with the opportunity to create a building of excellence and one in which we could be self sufficient.
We have invested heavily in our office space, creating offices and warehouse space that is fit for the future and somewhere employees want to come to work.  This was carried out in stages:
Step 1 – Design an office space to run entirely on electric
Step 2 – Install LED Light fittings throughout the building operated by occupancy sensors to ensure lights are only on when the space is occupied
Step 3 – Install a full PV System including battery storage capable of supplying all the required electricity required for the building and activities with the rest being sold back to the National grid.
Step 4 – Install EV charging points to future proof and help ensure we achieve our ISO objectives of all vehicles being electric by 2036.  When all company vehicles are replaced with electric, we will be able to fuel them ourselves.
EVENT
We take supporting the local community a step further when it comes to hosting our customer event. We work with Global suppliers on a local basis. We believe it is our responsibility to ensure our customers receive the best possible service from us, and as part of that, we showcase the latest the industry has to offer on a yearly basis at a local West Yorkshire Venue.
The showcase takes place in Leeds and provides many benefits to the community. We hire local hotels, source food locally, ensure public transport links are used to get to the venue.  There is no need for our customers to have to travel to London or Barcelona where the main industry event takes please – We Bring It To You.
We are delighted to be a Yorkshire company, employing locally and supporting the local economy.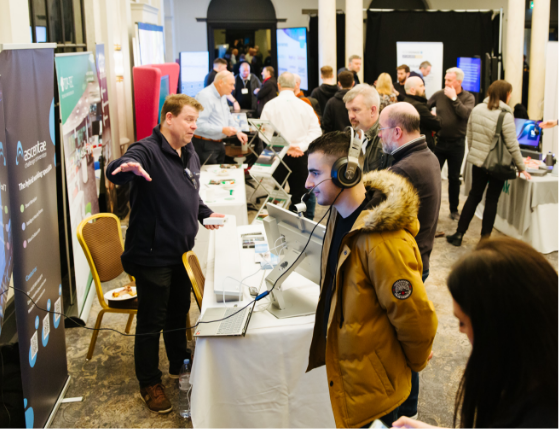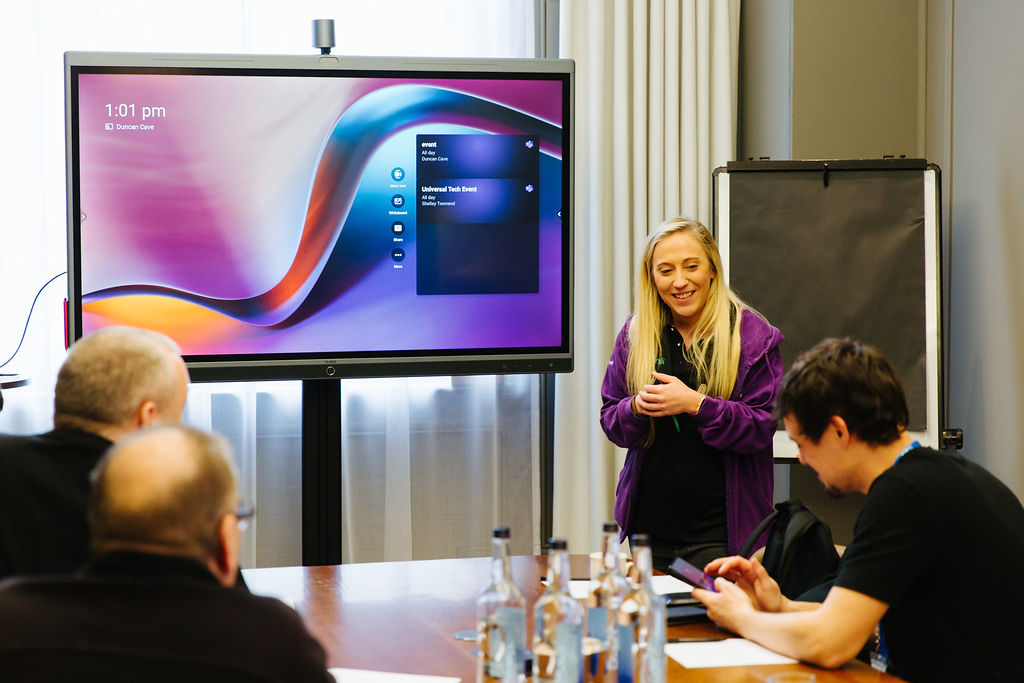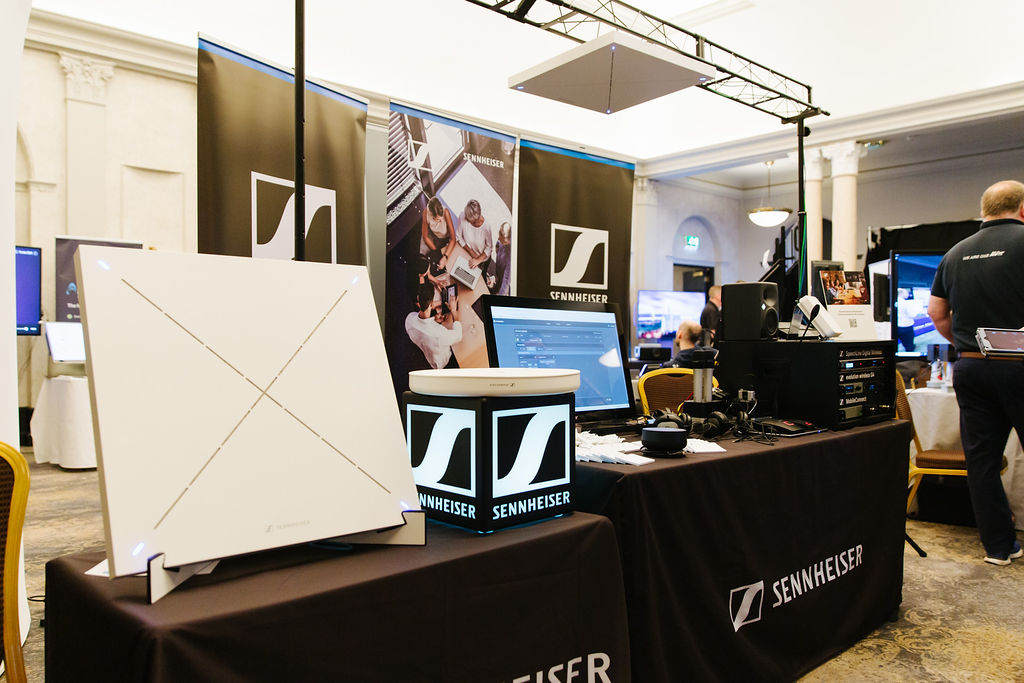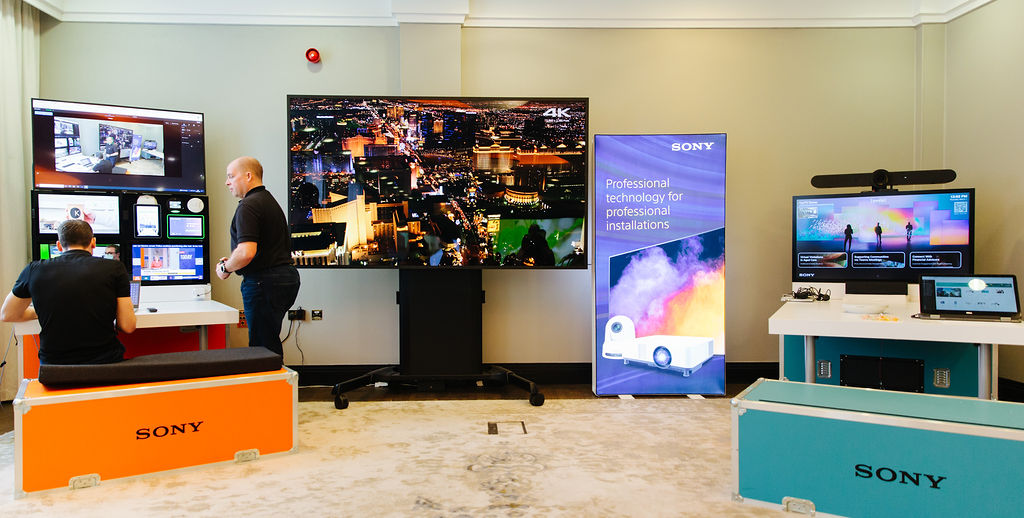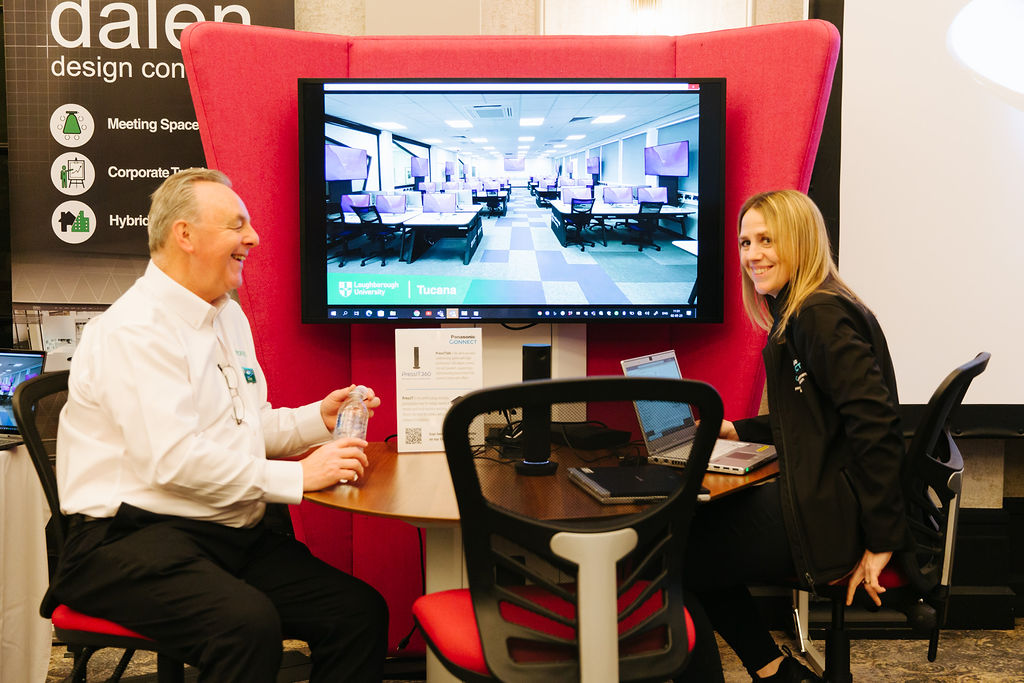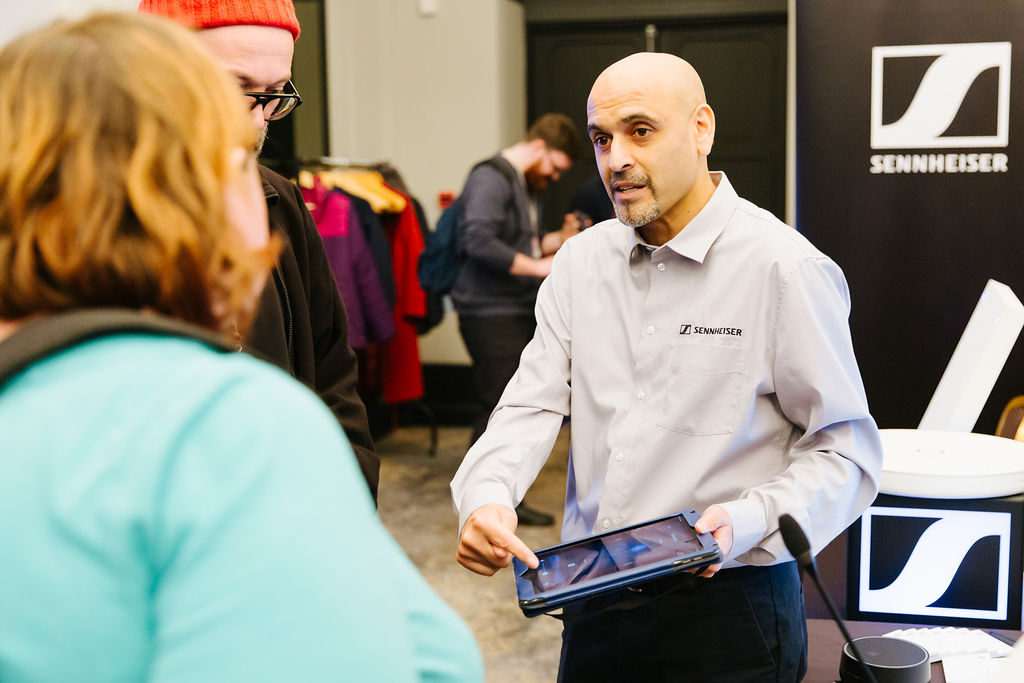 OUR WORKFORCE & CULTURE
Our employees are our lifeblood. They form the core of everything we do and we endeavour to create a safe workplace they want to come to.
What the Universal AV Culture Gets You:
A flexible approach to hybrid working (20% of an employees working week can be from home)
Cycle to Work Scheme – helping to reduce employees environmental footprint when travelling to work
Care First Support
Sodexo Discount Scheme – Never more appropriate than now with the cost of living
Free Fruit
Family orientated
Mental Health Drop in Clinic on a weekly basis
COMMUNITY
It is ultimately about the community we work in, those we employ within it and those we work for.
76% of all employees live and work at client sites within the Yorkshire region – where head office is based. 15% are based from our second base in Newcastle, serving the local population. The other 9% are home based. We sell video conferencing solutions and their benefits to our clients and promote the use of them throughout our organisation for meetings.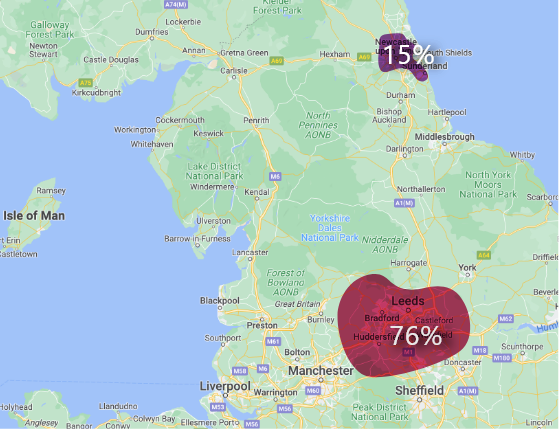 WORK EXPERIENCE & APPRENTICESHIP SCHEME
We have always provided work experience to local schools and Bradford University Management School in the form of a knowledge transfer partnership.
Having identified a gap in the industry for suitably qualified engineers we decided to implement our own training program.  We are particularly proud of the apprenticeship scheme which we have developed for young people in partnership with Bradford College to achieve an NVQ qualification, these transferable skills and specific AV training gives them a great platform to continue to grow in their chosen careers.  We have seen 8 Apprentices/Trainees come through our scheme so far.
CHARITY
We are committed to helping local charities with our activities. We support the charity AWARE, a charity close to our Directors heart.
We provide space and time. We provide meeting rooms for use FOC and technical resource is on hand
Holidays have been provided by Universal as prizes in a raffle
Sponsored Walks
For those employees wanting to do more however, we provide time. We encourage employees to approach us for charities close to their heart and we give time to that employee to carry out activities to help them.
Start your project today
To discuss your audio visual needs for your next project contact us. We will work with you to devise a solution to meet your requirements and needs.
Call 01274 200280
Email sales@uniav.com
Send us a message
"*" indicates required fields