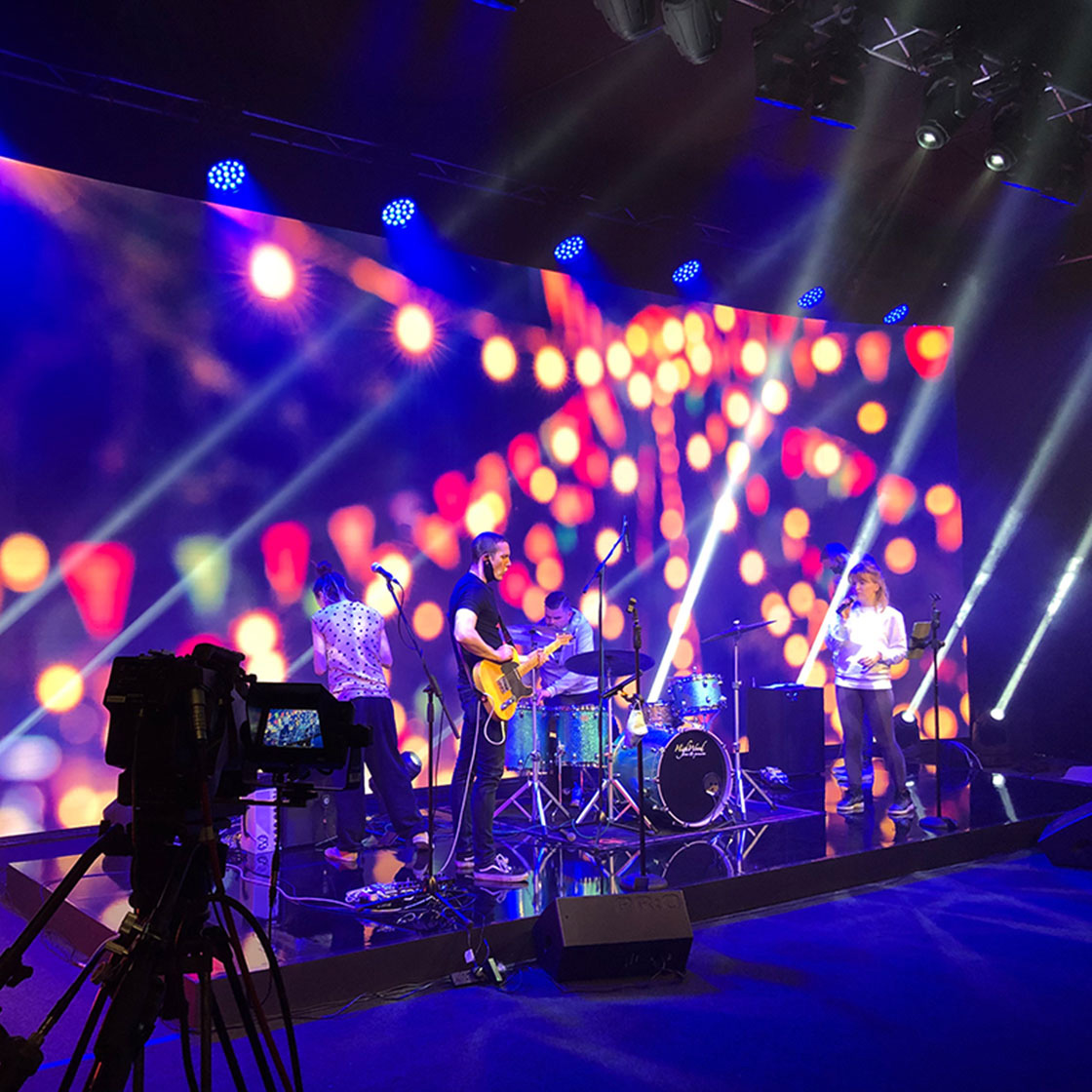 Environments:
Outdoor AV
Audio Visual Technology to Entertain
Increasingly audio visual solutions have been used in an outdoor environment for events, pop up cinema's, way-finding or simply display advertising.
Universal AV Services are well versed in outdoor AV solutions and have a long established history working with customers to produce interesting and innovative solutions.
Working with many of the world's leading manufacturer's for LED and video walls, large format display screens, audio and projection, we are able to advise on the outdoor AV solution best suited to your needs.
We have used LED technology at racetracks, theatres and outside concerts. The flexibility that LED technology offers, allows for more creative and artistic solutions to be designed to create the wow factor.
IP rated screens can be used in kiosks to offer digital signage and way finding, display upcoming events and ticket information. Positioning kiosks outdoors increases the reach to potential customers and provides an exciting advert for any business.
Suggested AV Solutions For
Outdoor
Start your project today
To discuss your audio visual needs for your next project contact us. We will work with you to devise a solution to meet your requirements and needs.
Call 01274 200280
Email sales@uniav.com
Send us a message
"*" indicates required fields