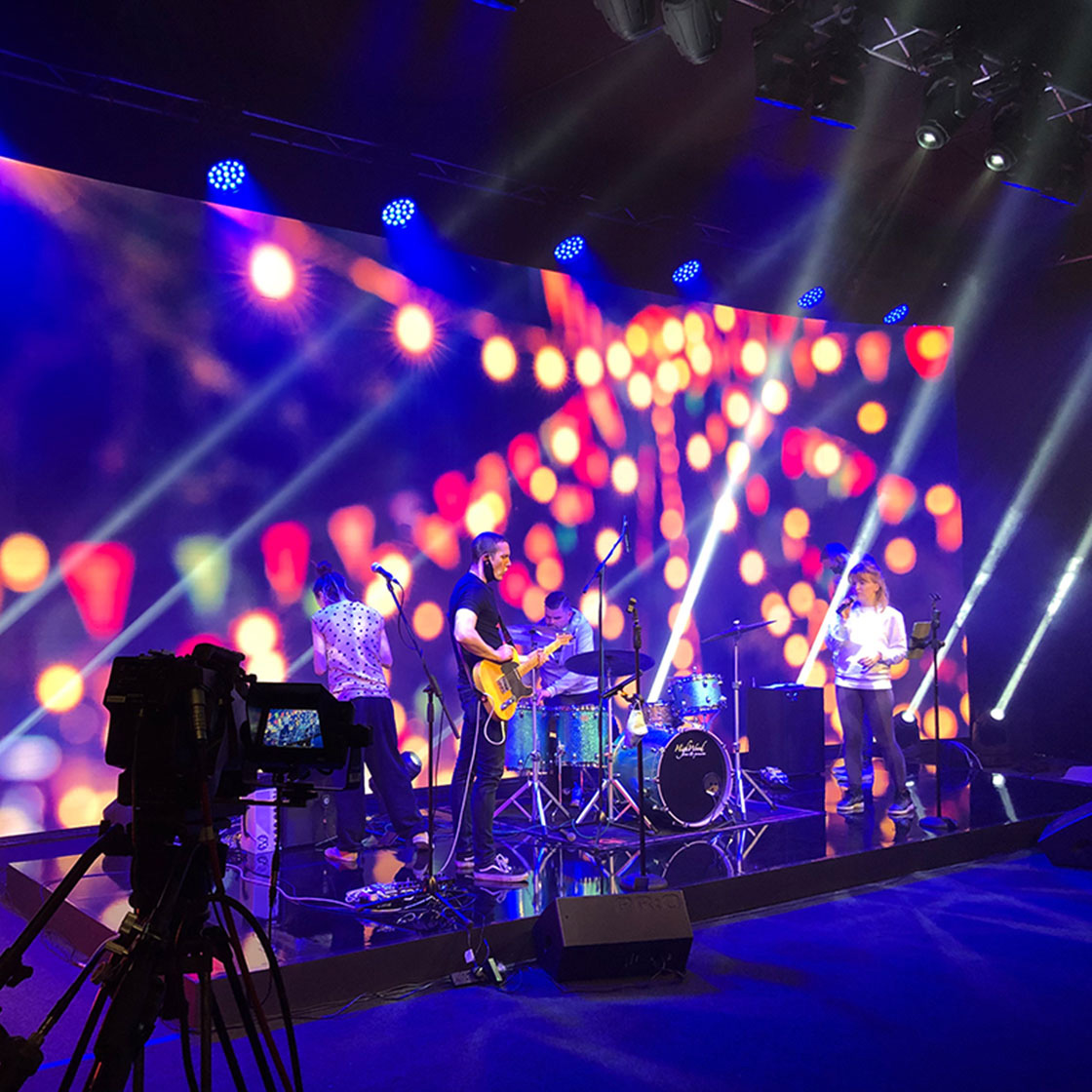 Environments:
Outdoor AV
Audio Visual Technology to Entertain
Audio visual solutions are being increasingly used in an outdoor environment for events, pop up cinemas, way-finding or simply display advertising. LED advertising boards are common place around most city centres.  These specialist solutions can communicate key messaging to the masses and are being used by Local Authorities, Companies and Sporting facilities.
AV Solutions for Outdoor AV
Universal AV Services are well versed in outdoor AV solutions and have a long established history working with customers to produce interesting and innovative solutions. Typical solutions for this environment include:
Large Format Display Screens, Audio and Projection
Working with many of the world's leading manufacturer's for large format display screens, audio and projection, we are able to advise on the outdoor AV solution best suited to your needs.
LED and Videowalls
We have used LED technology at racetracks, theatres and outside concerts. The flexibility that LED technology offers, allows for more creative and artistic solutions to be designed to create the wow factor.
IP rated Screens
These can be used in kiosks to offer digital signage and way finding, display upcoming events and ticket information. Positioning kiosks outdoors increases the reach to potential customers and provides an exciting advert for any business.
Sectors We Work With
Universal AV work with numerous hospitality businesses to provide AV technology that enhances outdoor events, from concerts, to race days and fairs. We work with experienced professionals to provide the solutions that best suit their needs, whether that is to deliver visual information quickly to customers, or to communicate across a large event area.
Why Choose Uni AV For Your Distance Learning AV Solutions:
We have years of experience working with hospitality industry professionals to deliver dynamic AV solutions. Whether that's installing permanent solutions into a space, or renting out equipment for specific event.
Get in Touch:
Whatever your audio-visual needs, we will work with you to provide a tailored solution. Can't wait to get your outdoor AV project started? Call us today on 0124200280, or email us at sales@uniav.com.
Suggested AV Solutions For
Outdoor
Start your project today
To discuss your audio visual needs for your next project contact us. We will work with you to devise a solution to meet your requirements and needs.
Call 01274 200280
Email sales@uniav.com
Send us a message
"*" indicates required fields