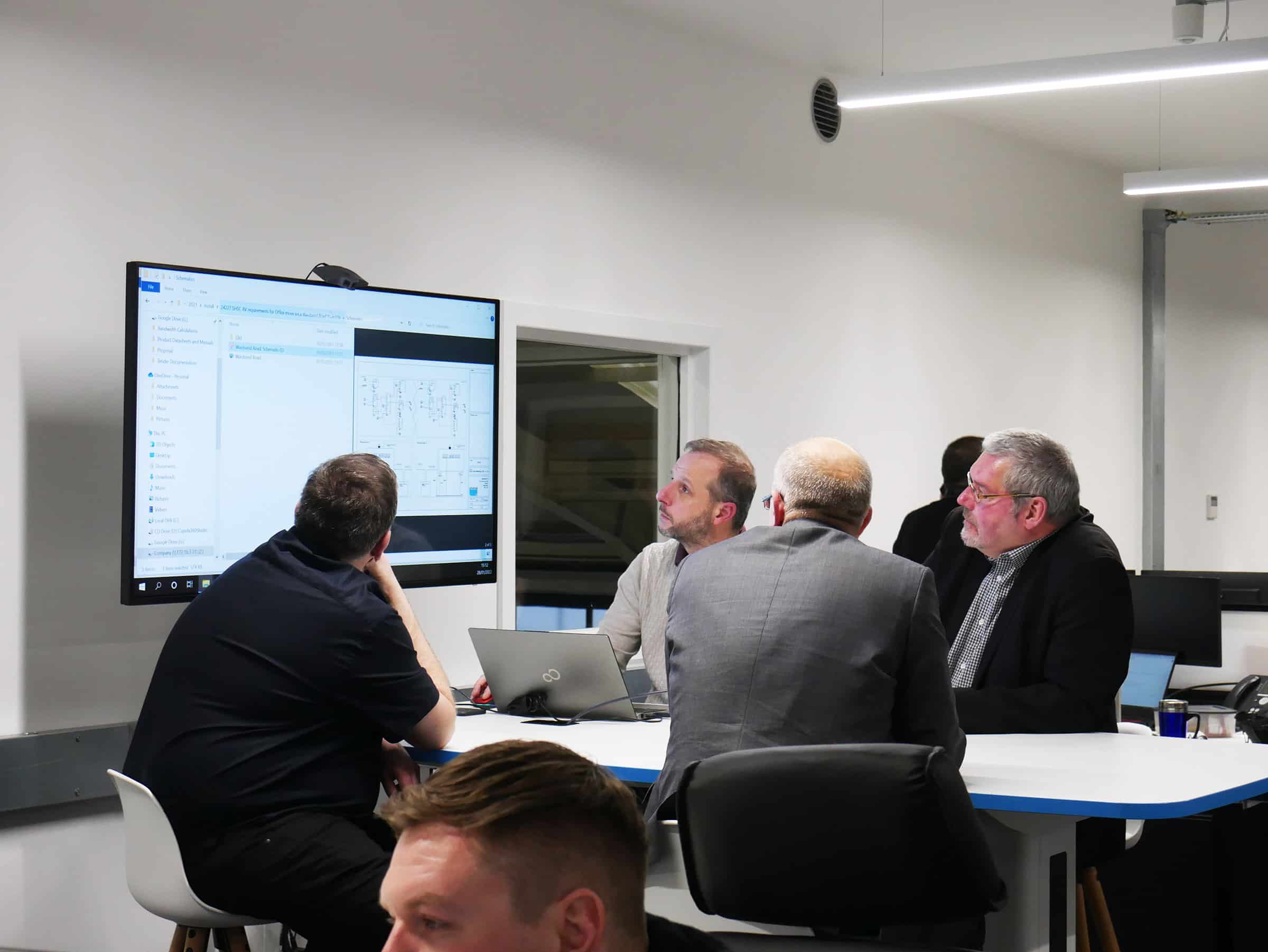 Environments:
Hybrid Working
Audio Visual Technology for the modern office.
The Workplace – No longer just an office now needs equipping with modern Hybrid Working/Meeting Spaces.
Hybrid Working is a relatively new term that we hear a lot of now in the modern workplace and it means different things to different people. So what is hybrid working? What is a hybrid working meaning?
One hybrid working definition is – Hybrid working is a type of flexible working where an employee splits their time between: the workplace and working remotely. This is one version and works perfectly if this suits your business needs.
Ultimately, a hybrid working meaning translates to being flexible as both an employee and employer and flexible with space in the workplace.
Flexibility within these spaces and meeting environments combined with the correct audio visual solutions can be a real enabler for collaboration be it in person or via screen.
Many who work remotely are so used to dialling into a video call (also referred to as unified communications) on their laptop using the inbuilt camera and microphone and want it to be this simple when they enter a meeting room. The technology available should not be complicated, it should be as simple as at home.
Hybrid Working Environments could include:
Huddle Spaces (For smaller meetings and groups to share ideas informally often using wireless presentation systems)
Collaborative rooms (Where more formal technology might be in place such as Teams/Zoom and provide a larger group collaboration environment)
Board rooms (A more formal setting to collaborate where hybrid workers might connect from home to join formal presentations)
In all hybrid environments there needs to be an element of appropriate technology to help enable work and collaboration. Audio visual solutions could comprise of large format displays, interactive displays, wireless presentation, cameras for video conferencing with suitable audio such as microphones and speakers. Is the use of BYOD in the room permitted or is the technology locked down?
Suggested AV Solutions For
Hybrid Working
Start your project today
To discuss your audio visual needs for your next project contact us. We will work with you to devise a solution to meet your requirements and needs.
Call 01274 200280
Email sales@uniav.com
Send us a message
"*" indicates required fields