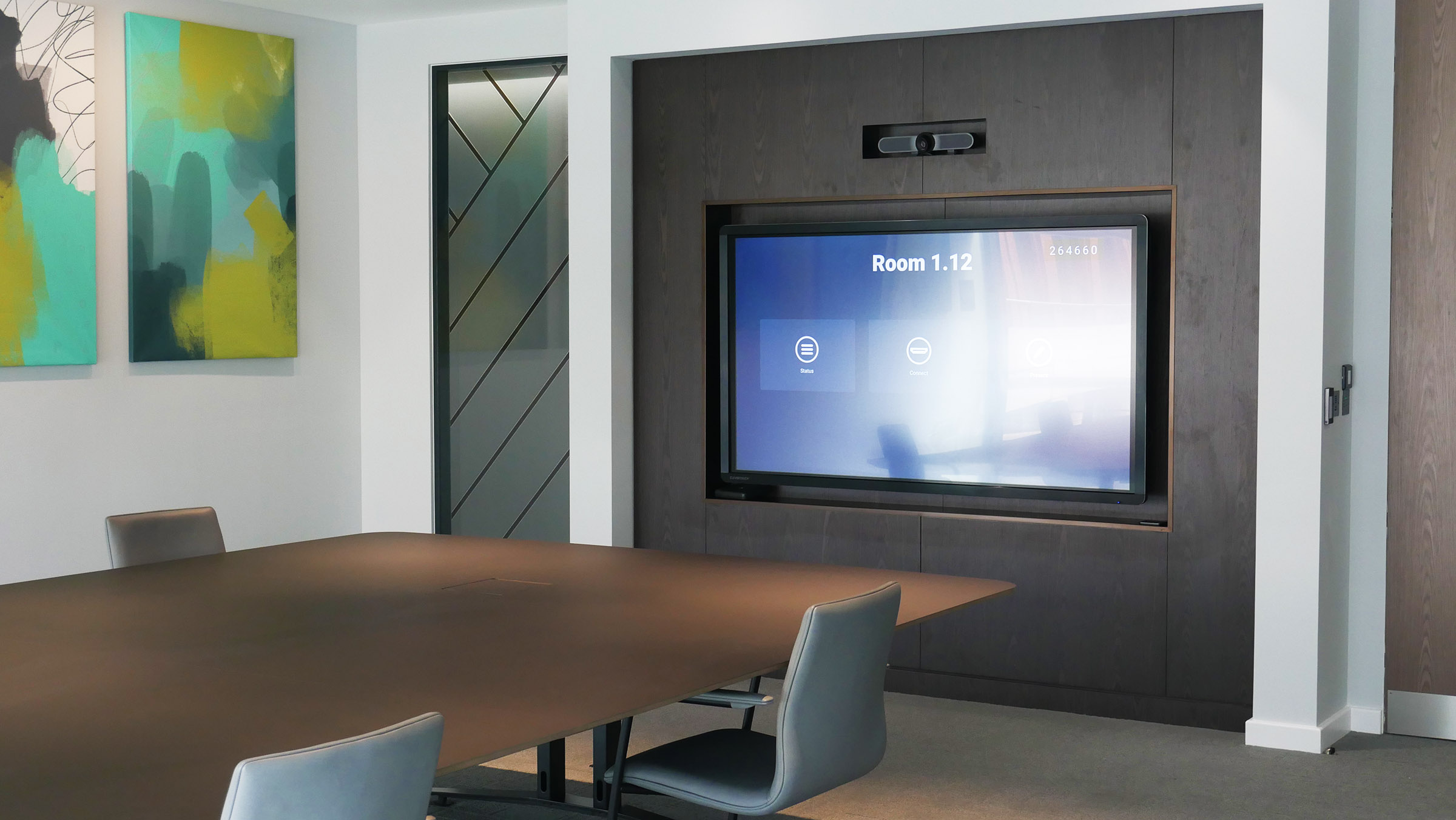 Environments:
Board Rooms
Audio Visual Technology, that when used effectively, helps strengthen decision making at the highest level.
The boardroom, a room once feared in many an organisation, not just for the meetings held there but for the inadequate/unfriendly boardroom AV that was placed in the room with little understanding of how or what it should be used for.
By engaging companies like Universal AV, this is no longer the case, boardrooms are now used as effective meeting spaces in which decision makers are able to collaborate, present and make effective decisions with audio visual solutions aiding in this process.
Working with Universal AV will ensure the room is designed and the audio visual technology adopted is specific to your needs and meets all your working requirements. Where required solutions such as room booking, can also be installed to ensure that room occupancy is always visible and utilised.
The space should be aesthetically pleasing and befitting of the top level executives and customers who will use the space. The audio visual technology should be largely inconspicuous, blending with the space.
It should enhance the meeting, but not dominate it. It should enable the user, not hinder them. The space should support any activities carried out in the room and interact with other environments in the business, connecting people through video conferencing and aiding collaboration.
Board Rooms
Case Study Highlight
Walker Morris
Walker Morris is a distinctive & independent top 100 UK law firm. Valued by its clients for consistently delivering excellent results. Offering clients a single site, full service commercial law firm focused on providing a wide range of clients, nationally and internationally, with partner led high quality advice turn to Universal AV for AV solution advice.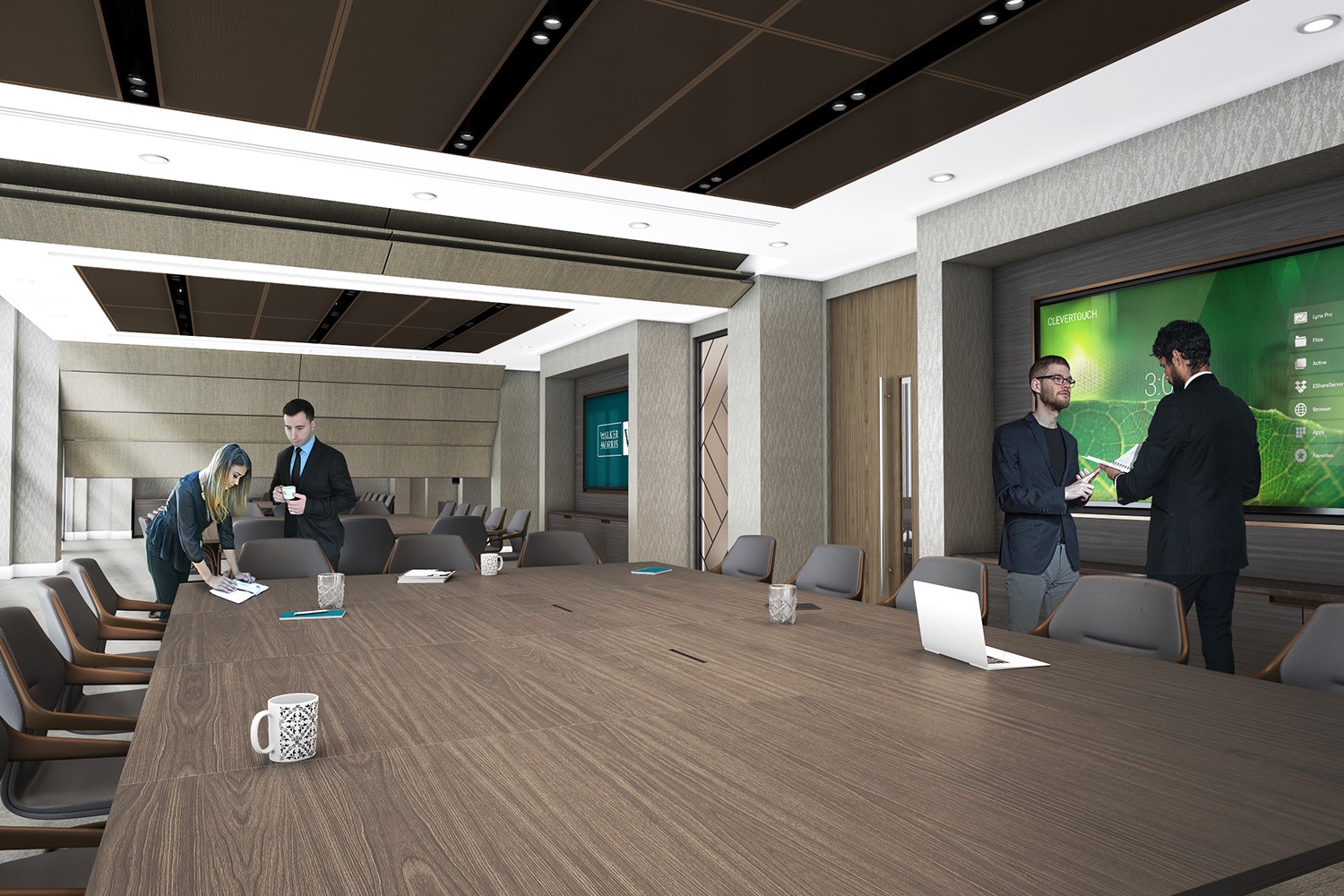 Suggested AV Solutions For
Board Rooms
Start your project today
To discuss your audio visual needs for your next project contact us. We will work with you to devise a solution to meet your requirements and needs.
Call 01274 200280
Email sales@uniav.com
Send us a message
"*" indicates required fields