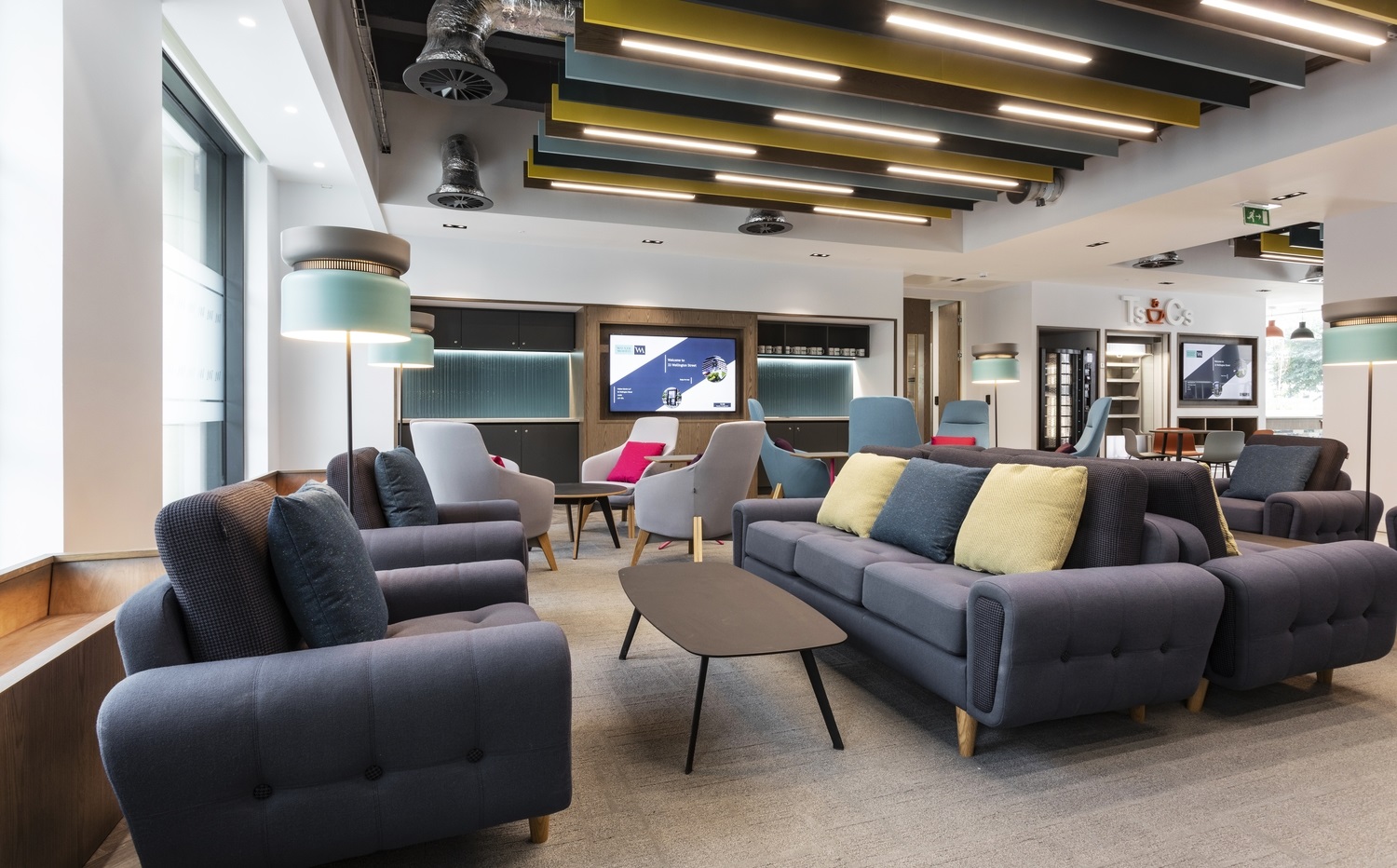 Universal AV Services Streamlining the workplace through the use of Audio Visual Solutions
Technology through the decades has changed the way in which we work, and it continues to do at such a pace it can be difficult to keep up. The use and need for audio visual solutions in these environments has never been greater with the rise of flexible agile workspaces and the hybrid working model.
Now more than ever companies are using corporate AV solutions and corporate av services and IT as part of their strategic tool kit. The power and benefit of integrated corporate audio visual solutions in bringing people together, whether that be remotely or in person to collectively collaborate and communicate effectively to meet wider business objectives is a necessity.
Our Corporate AV Solutions
We offer a wide range of corporate AV solutions to simplify and streamline your business including.
Visitor check-in systems, digital signage, and large screen LEDs, perfect for atriums, receptions and canteens or any area you need to display vital information to staff, customers or the general public.
Touchscreen displays and interfaces, video calling equipment and a range of other acoustic solutions for boardrooms, meeting rooms and collaborative working spaces to share ideas and collaborate on the decision-making process. Room booking systems are available to ensure workspaces are available as and when required.
Video conference solutions including multiple camera systems, discreetly placed microphones and audio playback and a range of other acoustic solutions, ensuring all participants enjoy the "in-room" experience. Perfect for collaborative working, Microsoft Teams or Zoom rooms, or simply interacting with your hybrid workforce.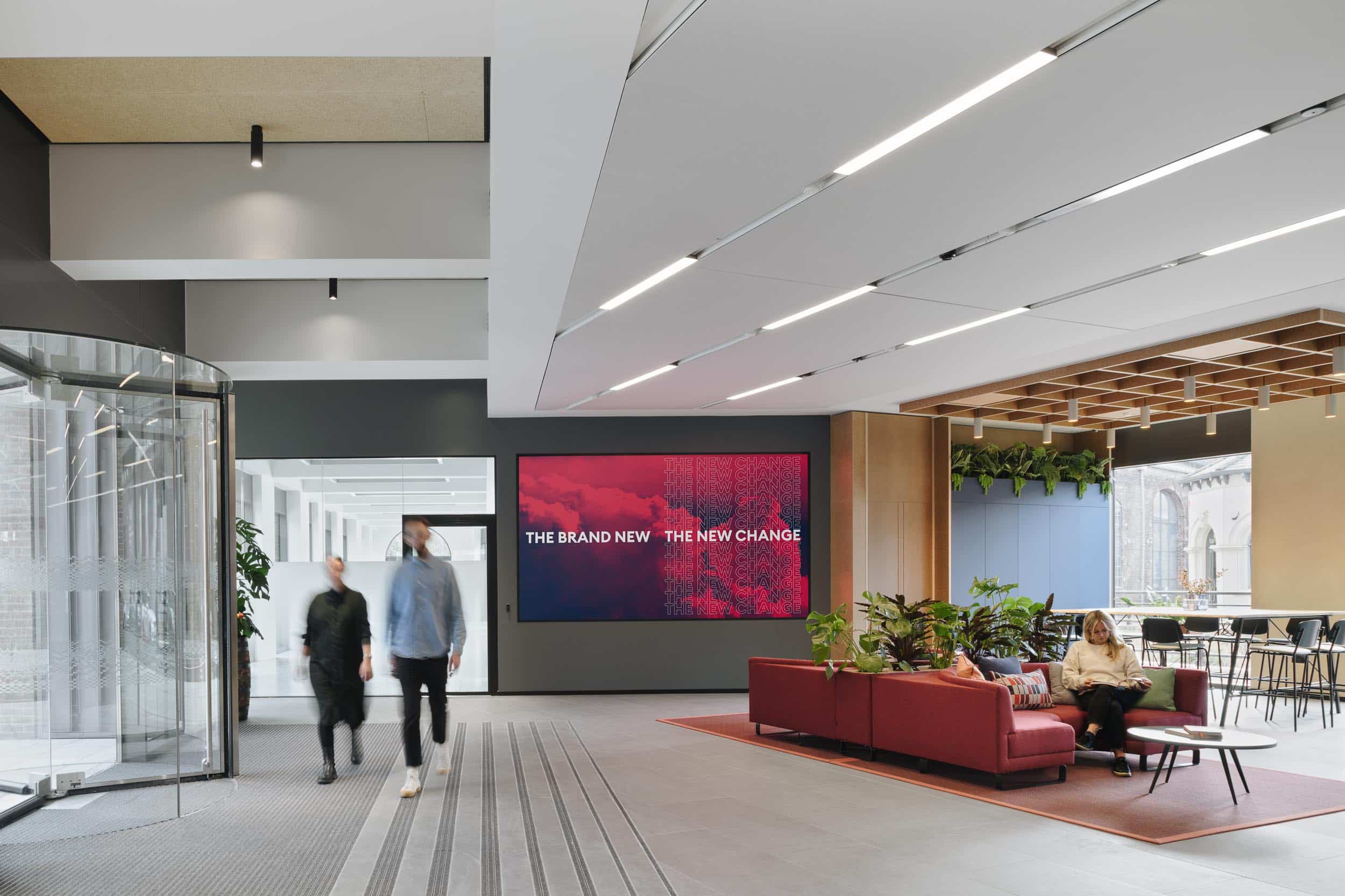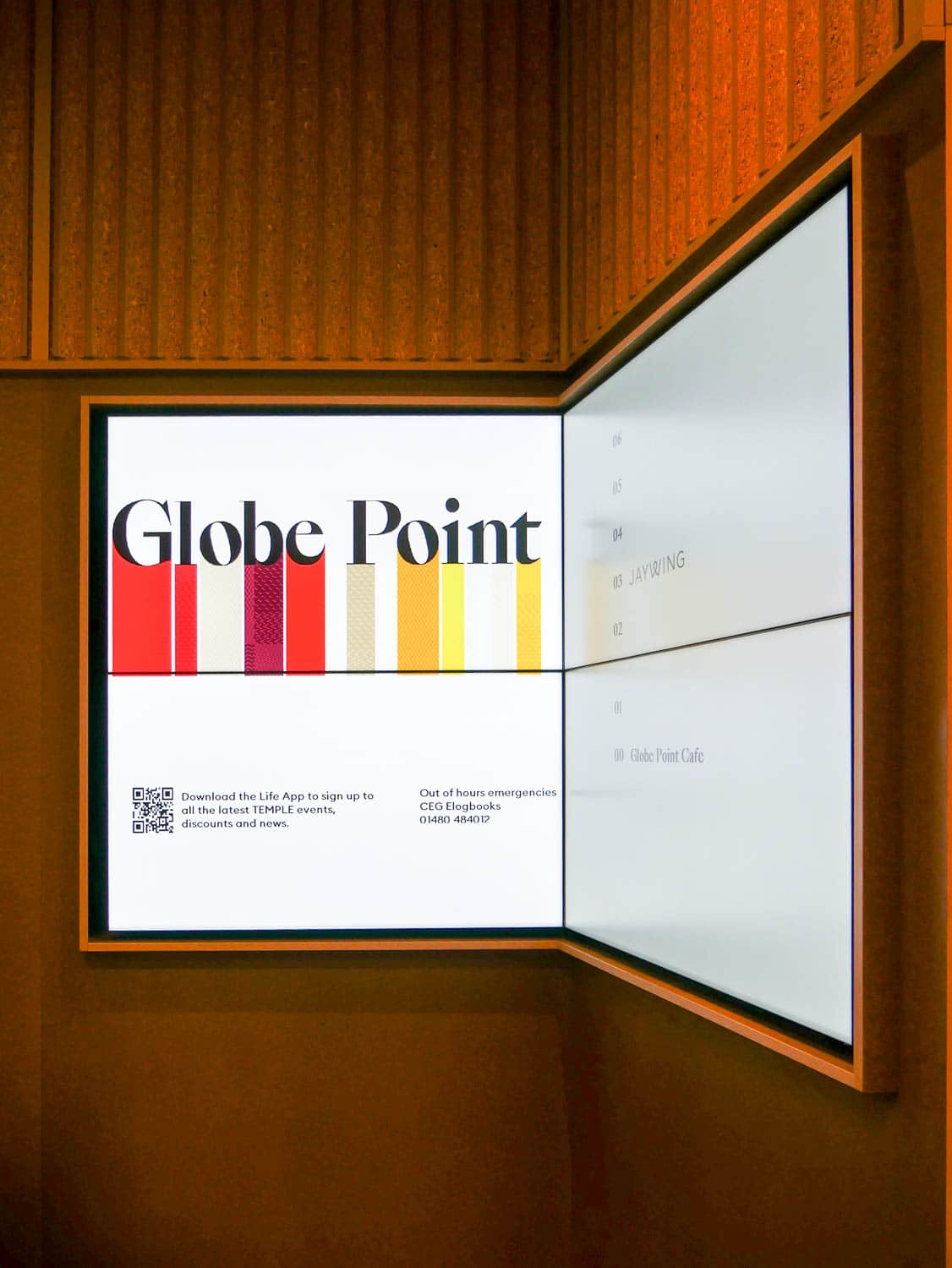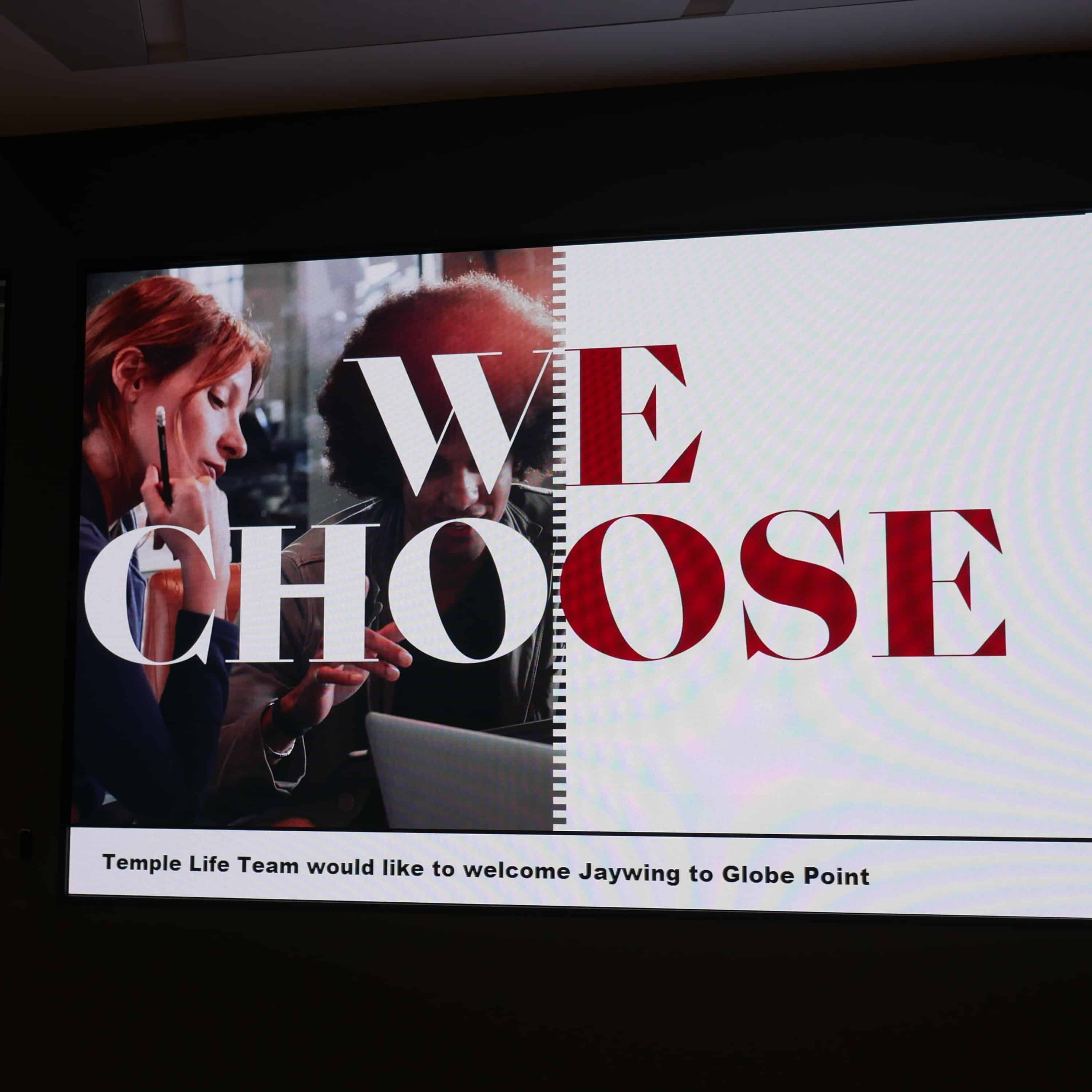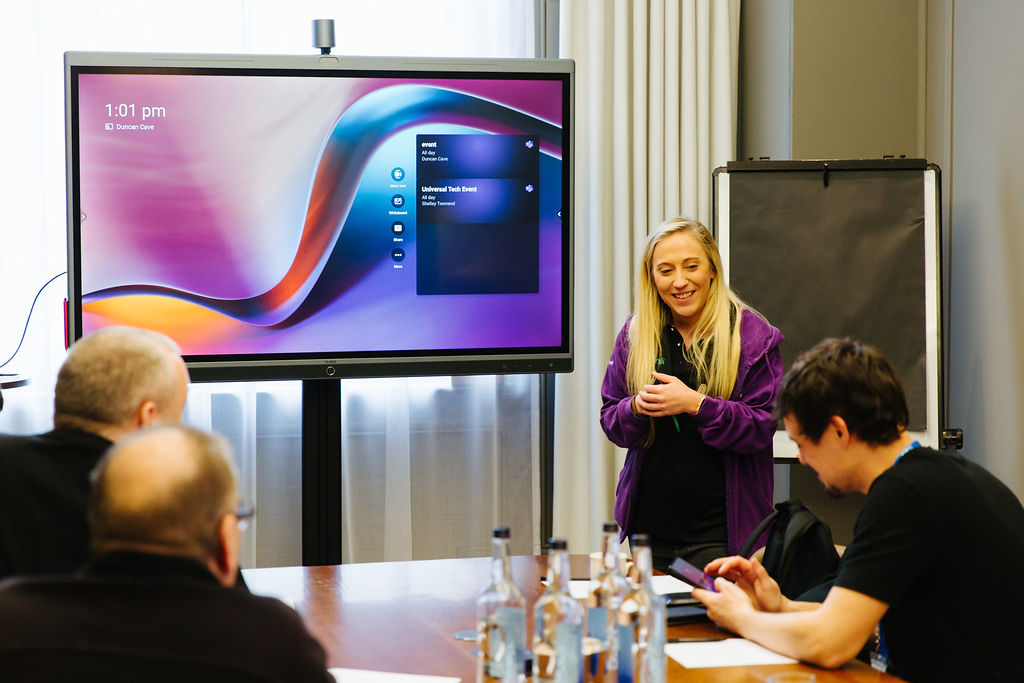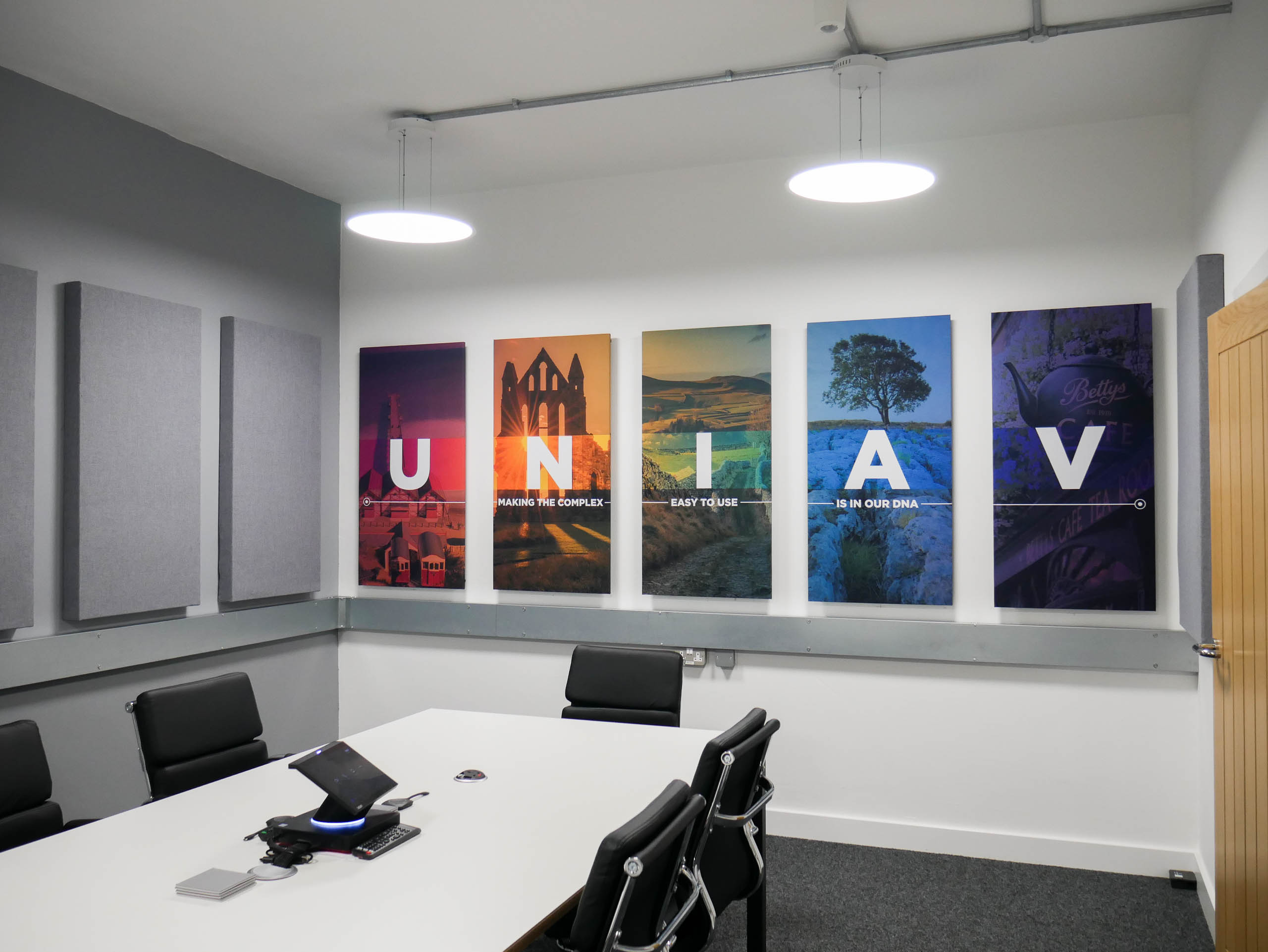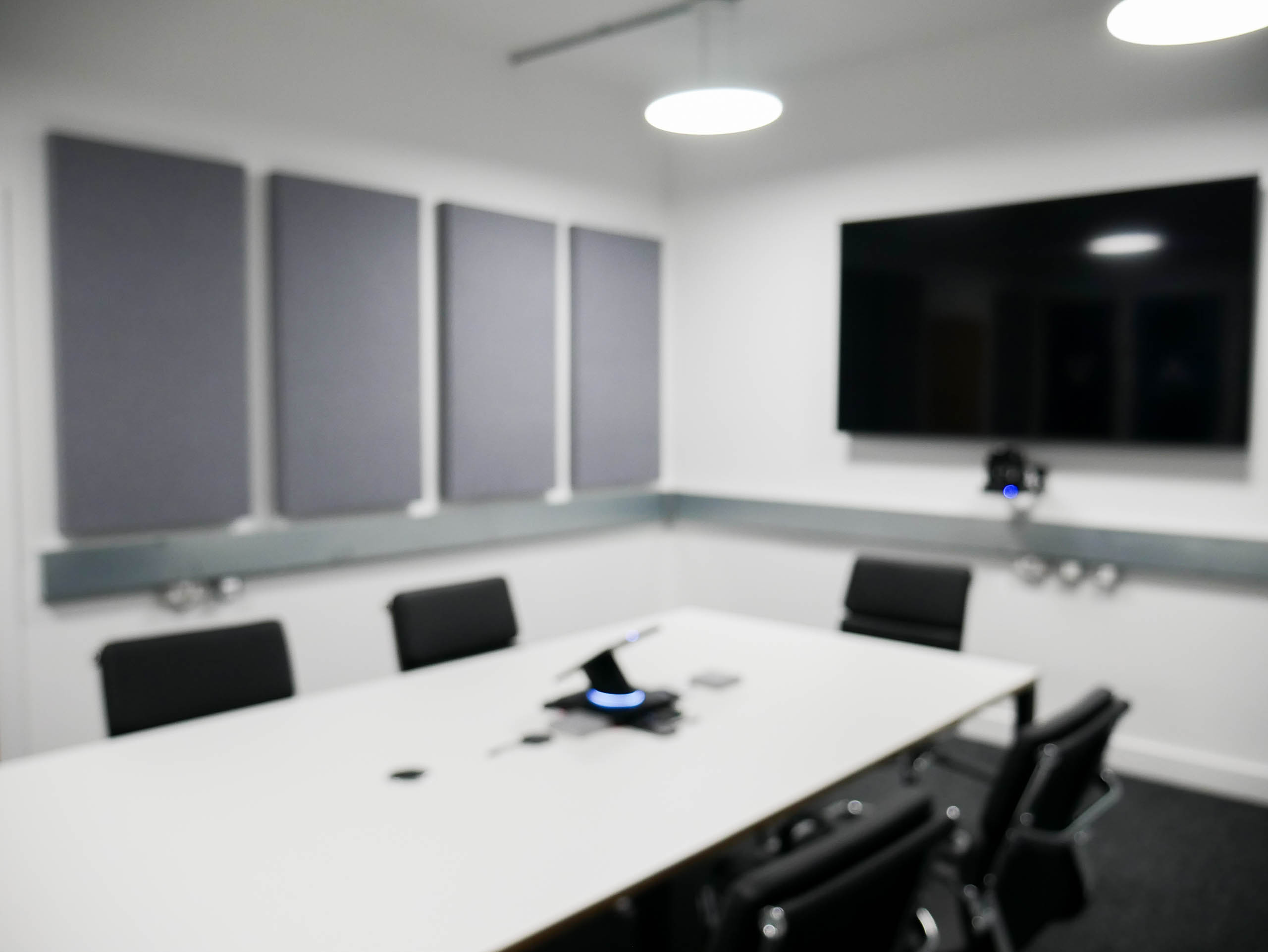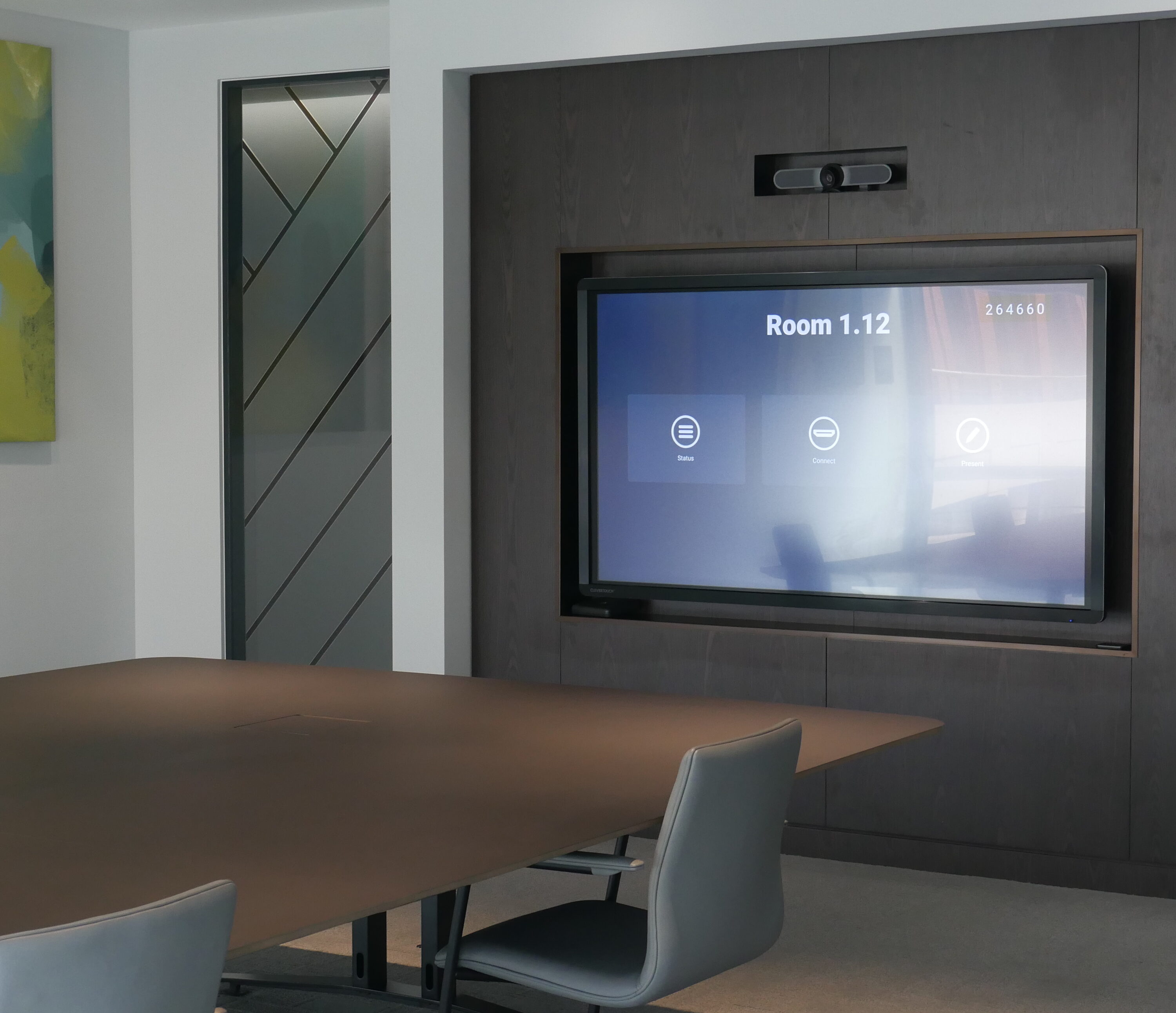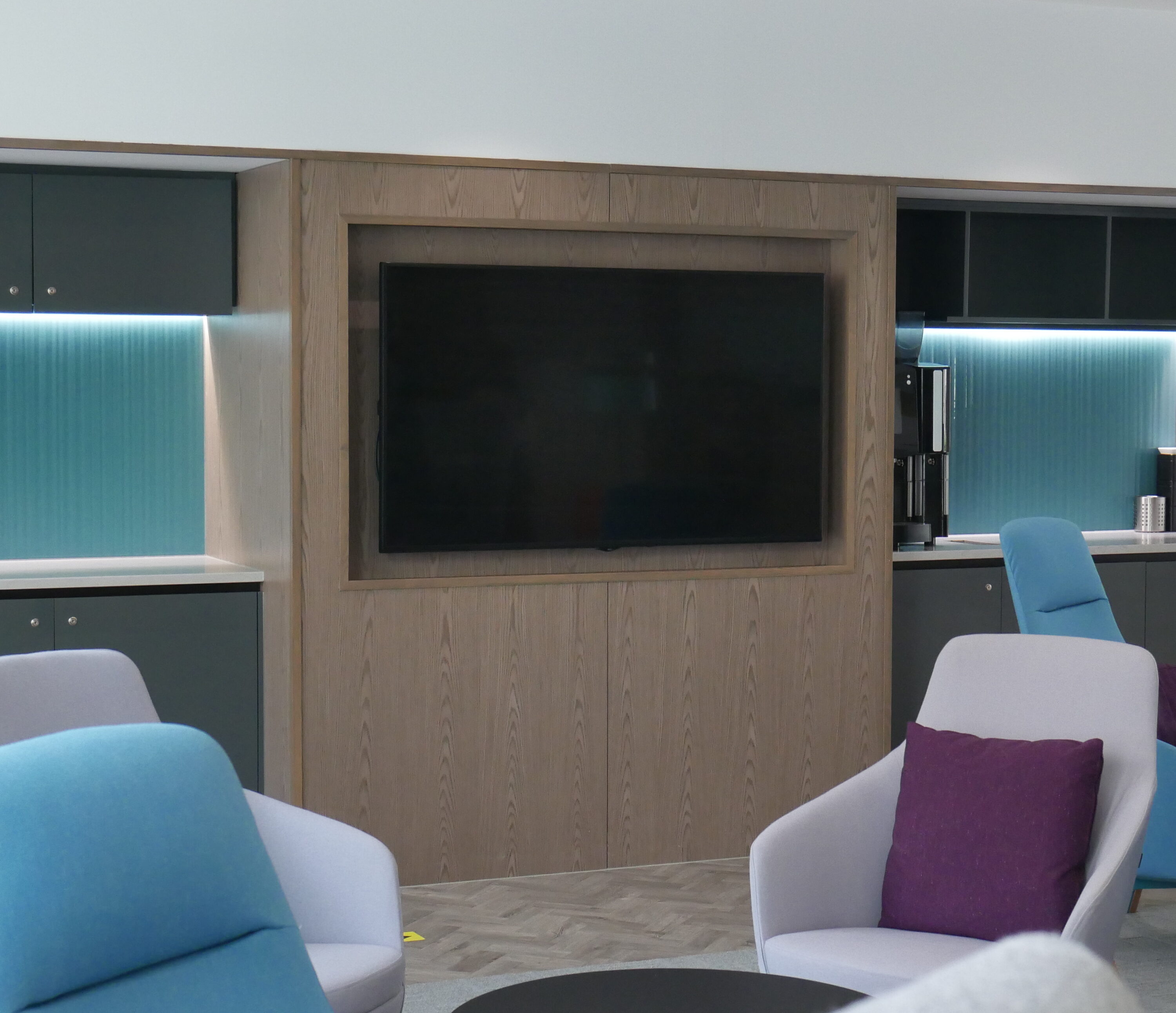 Why choose Universal AV as your Corporate Integrator?
Universal AV Services are working with companies to introduce effective corporate project solutions that can enhance communication, collaboration and effective space use, whilst streamlining working practices which can help with cost saving strategies.
We can effectively work within your estate to enhance what is already available. We can ensure under utilised board rooms and meeting rooms are adequately resourced to enable video calls, live content sharing and interactive collaboration. This can facilitate collaborative decision making, problem solving and mind mapping. This needs to happen discreetly and at a touch of a button in a formal or informal environment.
What are the Benefits of Working with Universal AV as your Integrator?
Through the use of audio visual solutions and technologies Universal AV can help your business and employees be more:
Effective
Efficient
Economical
Environmentally Friendly
Universal AV, through the use of innovative audio visual solutions and commercial audio solutions is able to provide agile work spaces, collaborative meeting rooms and break out area's through to award winning digital signage installations, that would grace any reception area and company seeking to work more effectively.
We take time to understand your business, how you use technology and how you want to use technology. We can then select the correct technology for your requirements. We work with a wide range of industry leading manufacturer's, which means we can choose the right solution for your organisation. Our team of dedicated account manager's work with your organisation and build a relationship to last. They spend time in and around your organisation, taking time to understand your business needs. By choosing Universal AV, we hope you have chosen a your AV integrator for many years to come.
Benefits of working with Universal AV as your preferred partner for AV are numerous, you have complete peace of mind knowing you are working with an experienced integrator who has worked in the industry for 3 decades. Support received does not stop at the design stages, you are guided through each step by an account manager and project manager. After installation support can take many forms, training, extended warranty and service.
Post installation, Universal AV continue our relationship with you. Our dedicated account managers continue to work with your organisation, ensuring your investment is maximised every step of the way. They are there to advise on your growing business needs and how AV technology can help you achieve your business objectives.
To discuss your business, communication and audio visual needs contact us, AV is what we do best.
Corporate
Case Study Highlight
Walker Morris
Walker Morris is a distinctive & independent top 100 UK law firm. Valued by its clients for consistently delivering excellent results. Offering clients a single site, full service commercial law firm focused on providing a wide range of clients, nationally and internationally, with partner led high quality advice turn to Universal AV for AV solution advice.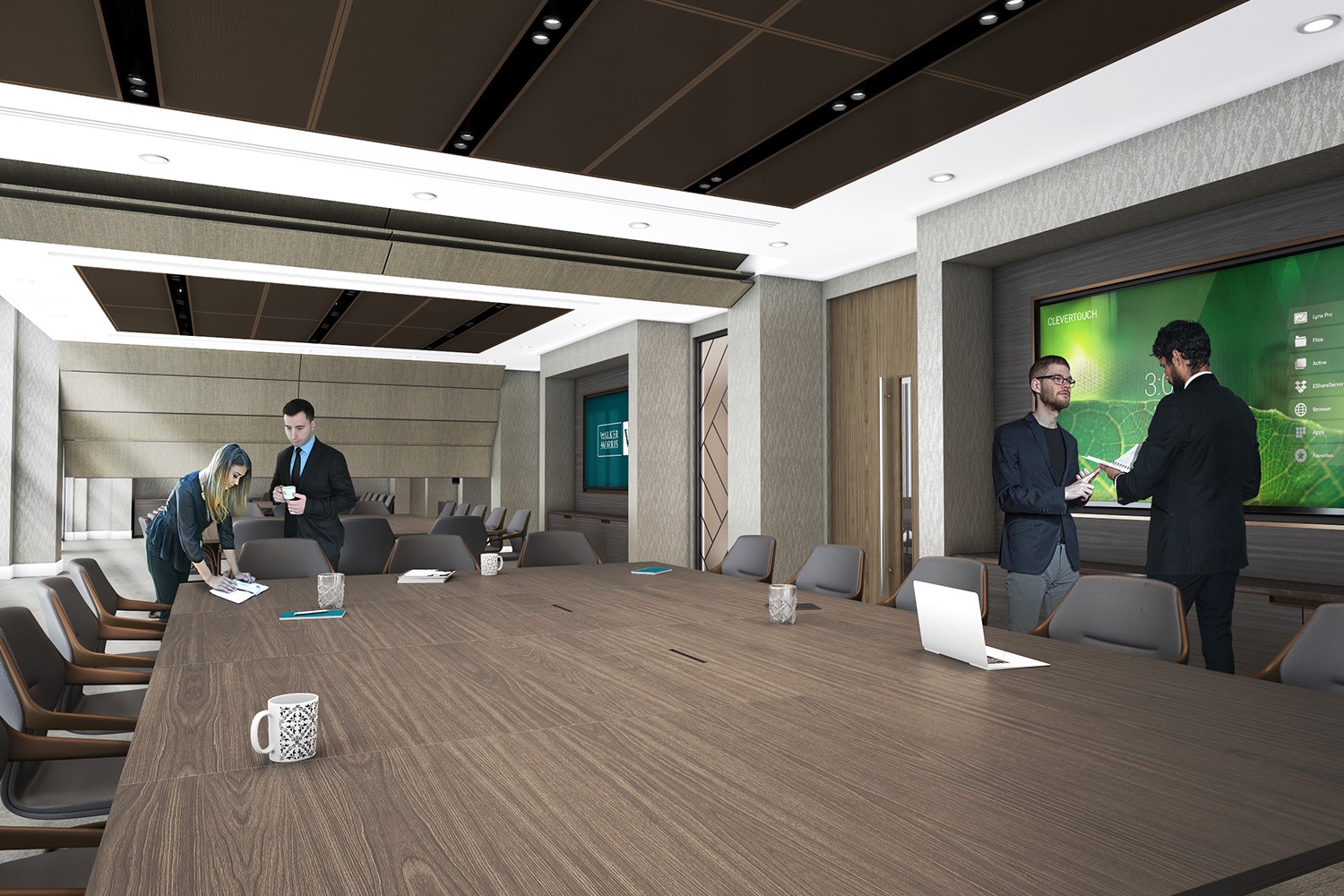 Suggested Environments For This Sector
Start your project today
To discuss your audio visual needs for your next project contact us. We will work with you to devise a solution to meet your requirements and needs.
Call 01274 200280
Email sales@uniav.com
Send us a message
"*" indicates required fields