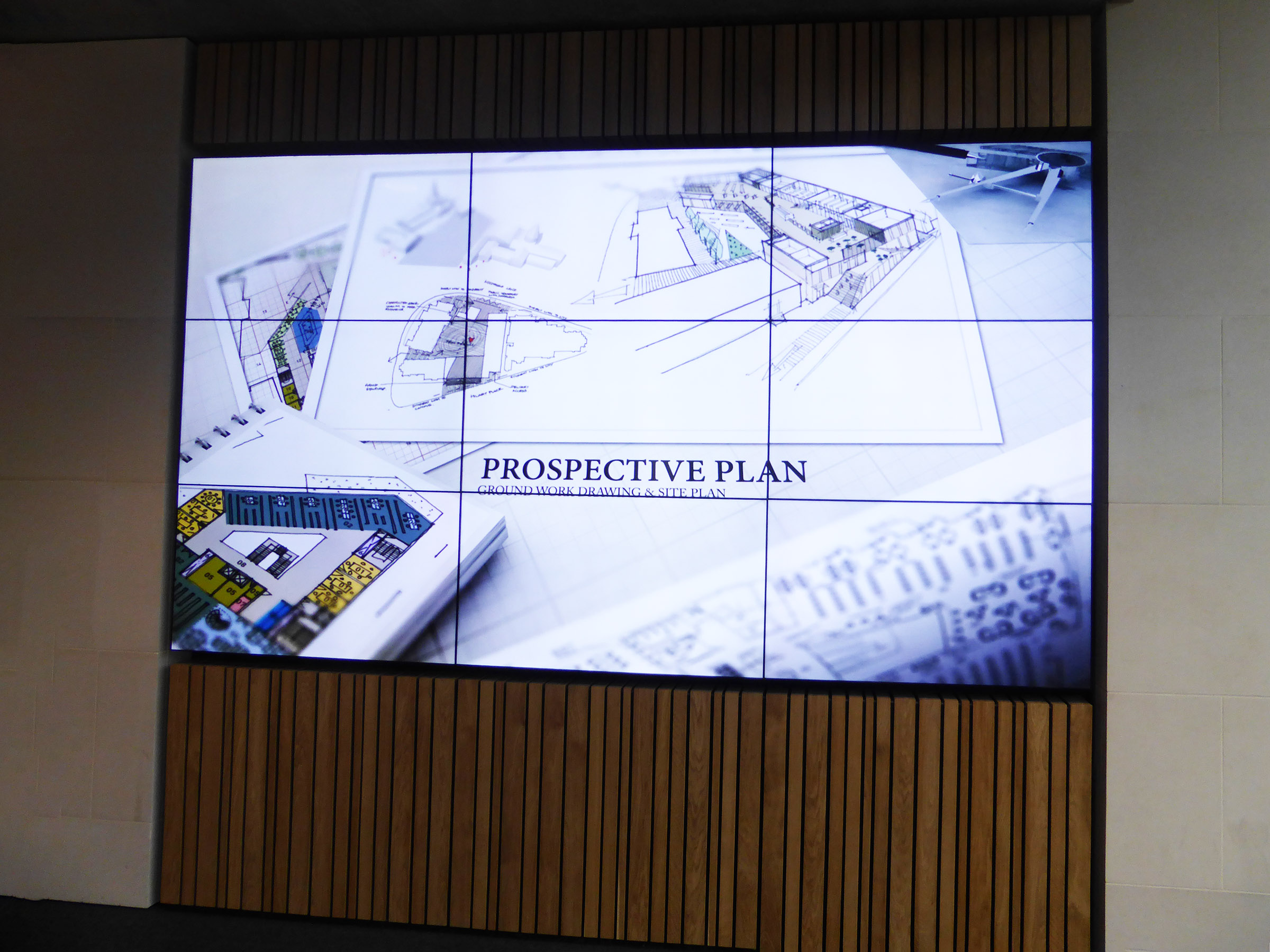 Solutions:
Video Wall Displays
When you want to make a big impact the video wall display is the perfect solution. Ideal for large public spaces, a video wall consists of multiple display screens installed contiguously to produce one large screen. Video wall displays can be used for a variety of applications from digital signage, point of information or high impact messages.
Traditional LCD video walls are made up from commercial large format displays usually of 49" or 55" in size. These are positioned together to produce one large canvass. Advances in technology has allowed video wall screens to become thinner with thinner bezels to minimise the impact of multiple screens.
Specialist brackets should be used to ensure the easy installation of the video wall commercial screens. This ensures a level and even wall, whilst making maintenance and remedial work effortless.
For a truly seamless large screen, LED technology and LED Displays are the best option. LED Screens are made up of small panels which are fixed together like tiles to produce a seamless canvass in any size, shape or aspect ratio with no bezels or visible gaps.
LED panels are smaller and lighter than the traditional LCD panel. This means they can be installed in areas which used to be inaccessible. High contrast and high brightness panels means that LED displays are great outdoors as well as indoors and can be used for a wide range of uses from corporate information LED Signage and sporting events to public address and retail applications.
Universal AV have over thirty years' experience in the AV industry and are perfectly placed to advise and deliver the best options for the best option for large displays.  This could be LED signage, LED Outdoor Screens, Impactful LED Displays in public areas for way finding.  We work with some of the leading manufacturers to allow us to select the right technology for you. Before we do anything, we consult with our customers to ascertain their objectives. We understand the task, the environment and how it will be used. Any solution we design will enhance the existing workflow, not change or hinder it.
Universal AV are able to provide a complete solution from design and quotation to a managed integration support service. When you want to make a big impact you know you are in safe hands with us because it's what we do best.
Benefits of Video Wall Technology:
Big impact
Large Screen Large Audience
Economical
Flexible
Suggested Environments for This Solution
Start your project today
To discuss your audio visual needs for your next project contact us. We will work with you to devise a solution to meet your requirements and needs.
Call 01274 200280
Email sales@uniav.com
Send us a message
"*" indicates required fields