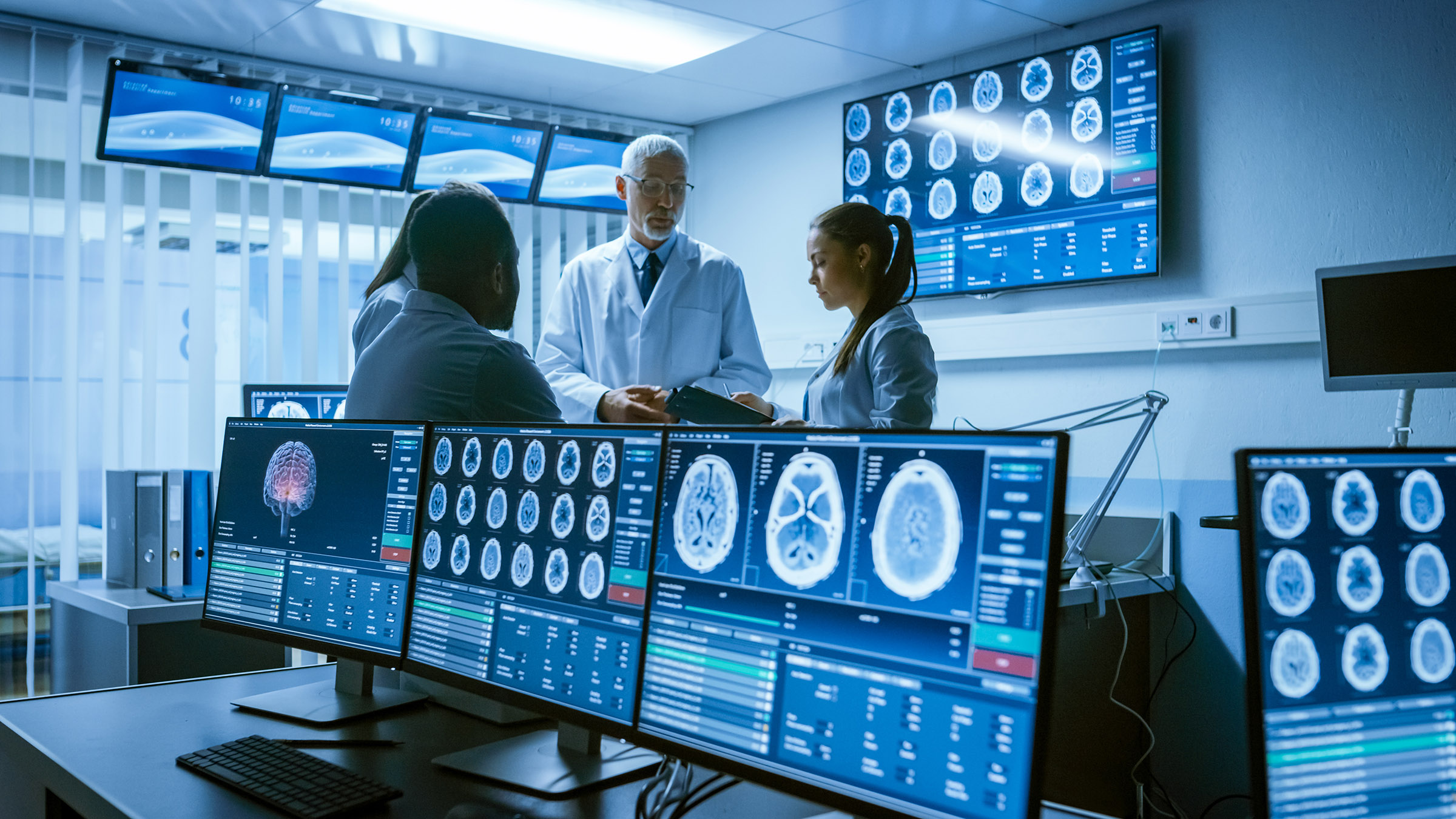 Environments:
MDT Rooms
Audio Visual Technology to help where it matters most.
What does MDT Stand For?
A Multidisciplinary Team Meeting.
What is an MDT?
An MDT Room or Multidisciplinary Team Meeting is a meeting space for health care professionals from one or more clinical disciplines to make decisions regarding recommended treatment of individual patients.
With the shift from film to data for hospital wide PACS (Picture Archiving and Communications System) the correct choice of technology for these spaces is vital.
Universal AV works with several NHS Trusts to provide MDT solutions and MDT rooms which are both functional and intuitive as well as providing an environment conducive to work. Twin large display screens allow for the accurate reproduction of PACS material, whilst also allowing for external users to join meetings via video conferencing technology.
Our solutions work across existing N3 or HSCN data networks providing the optimum solutions for your team involving interactive, collaborative and video conferencing technologies.
The system designed by our in house team will bring your meetings to life in a secure manner utilizing the latest in audio visual solutions. It will enable you to share content as well as make amends whilst in meeting. We will assess the room for audio quality ensuring that you can both be heard by those joining the meeting and ensure you can hear them. The audio visual solution will be designed so it is easy to use and platform independent allowing for unified communication. The solution will be controlled at the simple touch of a button.
Suggested AV Solutions For
MDT Rooms
Start your project today
To discuss your audio visual needs for your next project contact us. We will work with you to devise a solution to meet your requirements and needs.
Call 01274 200280
Email sales@uniav.com
Send us a message
"*" indicates required fields