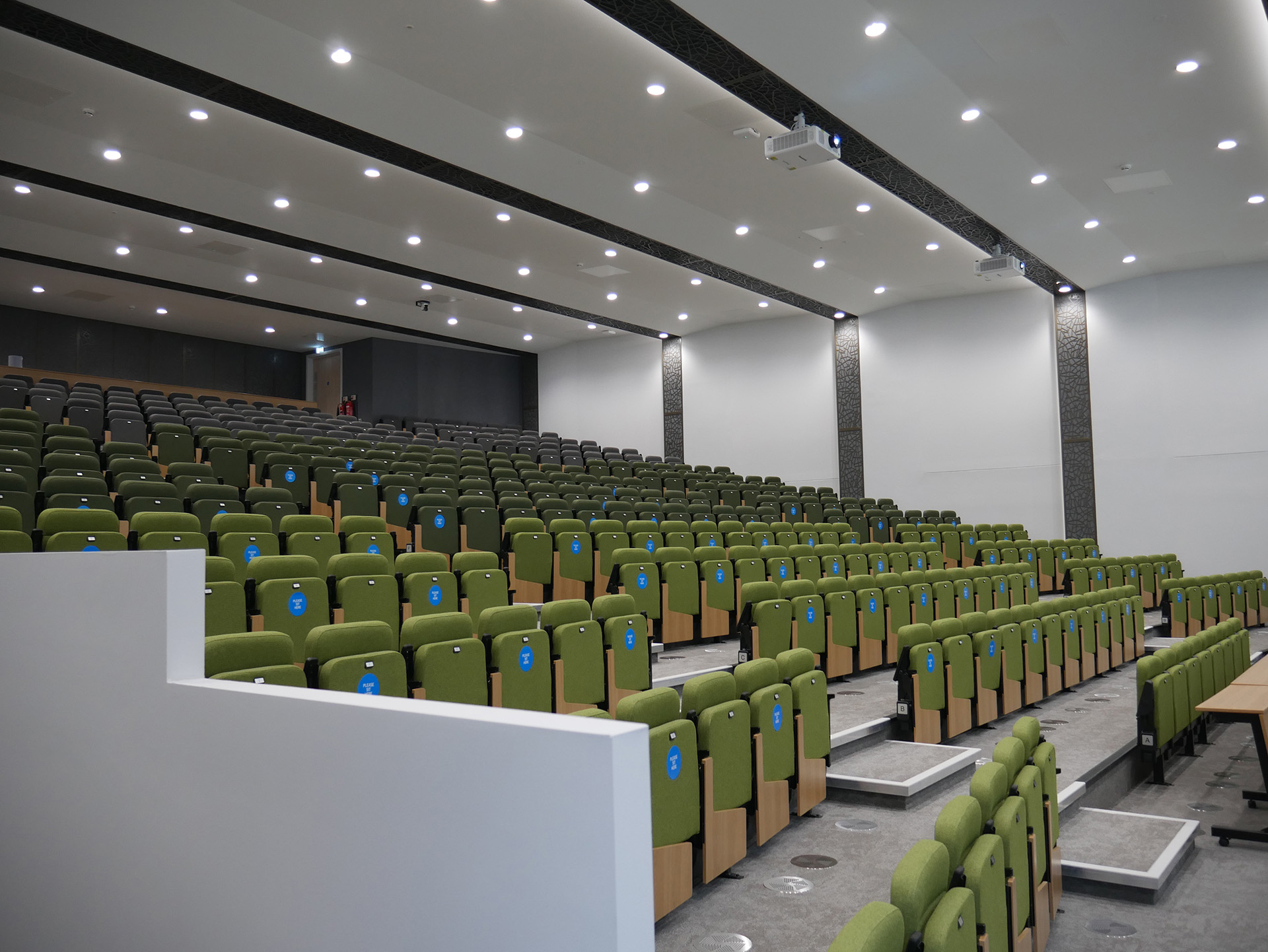 Environments:
Auditoriums & Event Spaces
Audio Visual Technology that provides the WOW.
"Wow!" should be the response you give when walking into an auditorium or event space. This is where we get to showcase our craft, our skillset and our knowledge on a massive scale and in the most spectacular of ways.
We will work with you to assess the needs of your space before design commences – this stage is very important. We will ask all the relevant questions to ensure the system installed is intuitive and dynamic: questions such as 'Do the configurations of the space change?', 'Will the technology need to be moved, this could be a major factor when looking to install ceiling mounted projection?', 'Do you have onsite personnel who will champion this technology and its use?'. These are vitally important to making a space work for you.
When looking at a space there are numerous factors to consider and we will ask the following questions:
Do all delegates receive the same clear line of sight?
Do hearing loops need installing?
Where will speakers be located?
Will projection be in fixed locations?
What size of screen needs to be used to ensure all can see clearly?
Will there any special needs that need to be met for the audience?
Can the audience participate?
Will the presentation be streamed to a live audience in real time?
Does the presenter solutions need to be intuitive to use?
Suggested AV Solutions For
Auditoriums
Start your project today
To discuss your audio visual needs for your next project contact us. We will work with you to devise a solution to meet your requirements and needs.
Call 01274 200280
Email sales@uniav.com
Send us a message
"*" indicates required fields