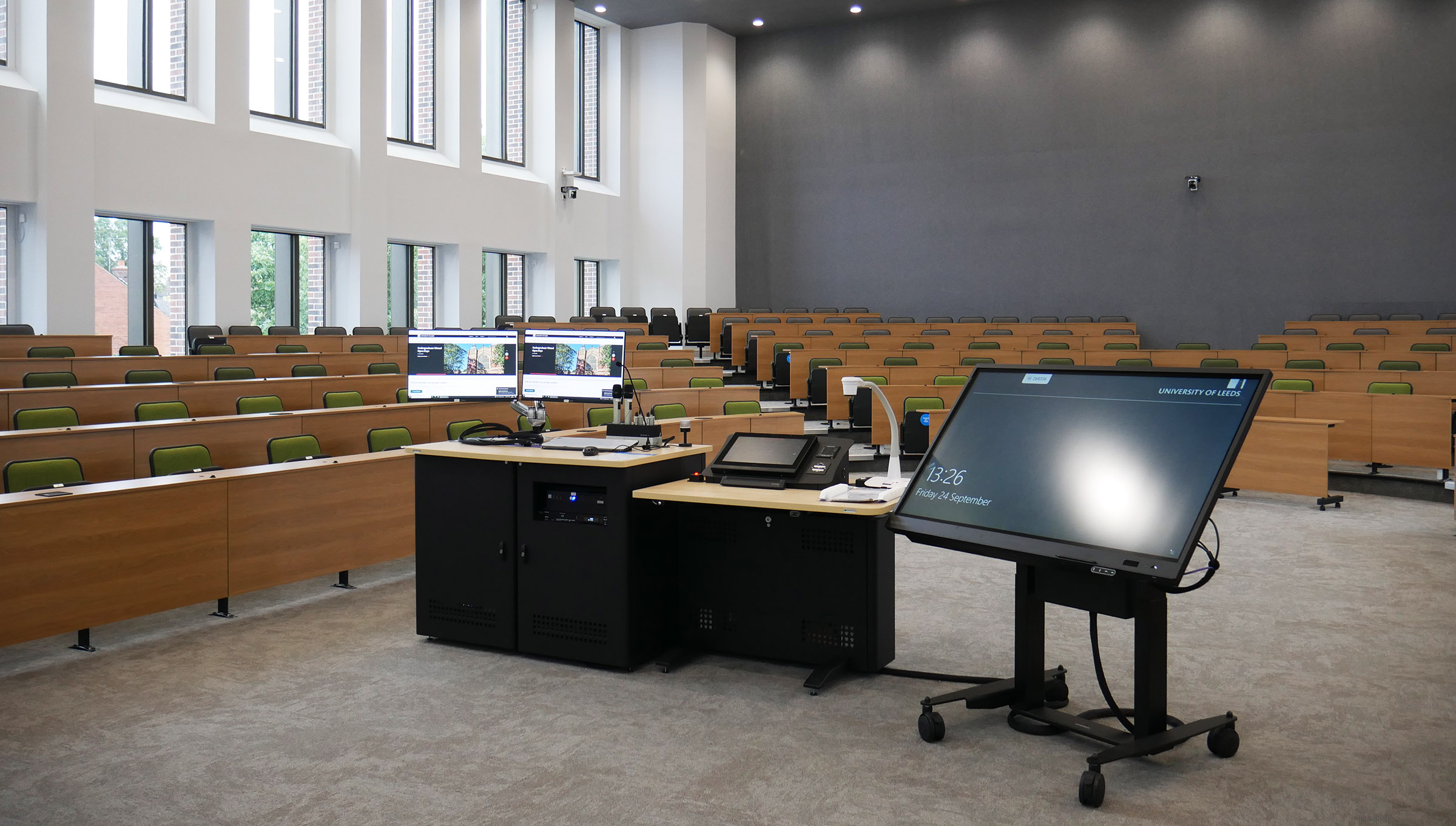 Solutions:
AV Over IP
AV over IP stands for audio visual over internet protocol, which is essentially using the existing IP network infrastructure to transfer audio visual media, control signals and data. Signals are encoded and then transferred as digital packets, before being decoded and displayed at multiple end points. The limitations of an AV over IP system are only governed by the limitations of the network infrastructure it operates on. Network switchers operate at the heart of the system, determining the connection between each input and output device.
Applications for an AV over IP system or Video over IP as it is also referred to are varied, but the solution lends itself to large scale installations. Universities, large corporates, sports and hospitality venues have been early adopters of the technology. Using an existing IP network or a dedicated AV network, the system can be scaled up almost infinitely, with more end points being added as the infrastructure will allow. It is not limited by the physical ports on switches, but can be expanded with IP ports and only limited by the IP network it is connected to.
As it is using an existing network infrastructure, installation is relatively straightforward. Devices are connected via encoders and decoders, removing the need for point to point installations. This also serves to massively increase the distance signals can be transmitted; no longer is it governed by the length of an HDMI or DisplayPort cable.
Universal AV have over thirty years' experience in the AV industry and are perfectly placed to advise and deliver the best options for an AV over IP solution. We work with some of the leading manufacturers to allow us to select the right technology for you. Before we do anything, we consult with our customers to ascertain their objectives. We understand the task, the environment and how it will be used. Any solution we design will enhance the existing workflow, not change or hinder it.
Universal AV are able to provide a complete solution from design and quotation to a managed integration support service. When you want to send your message far and wide you know you are in safe hands with us because it's what we do best.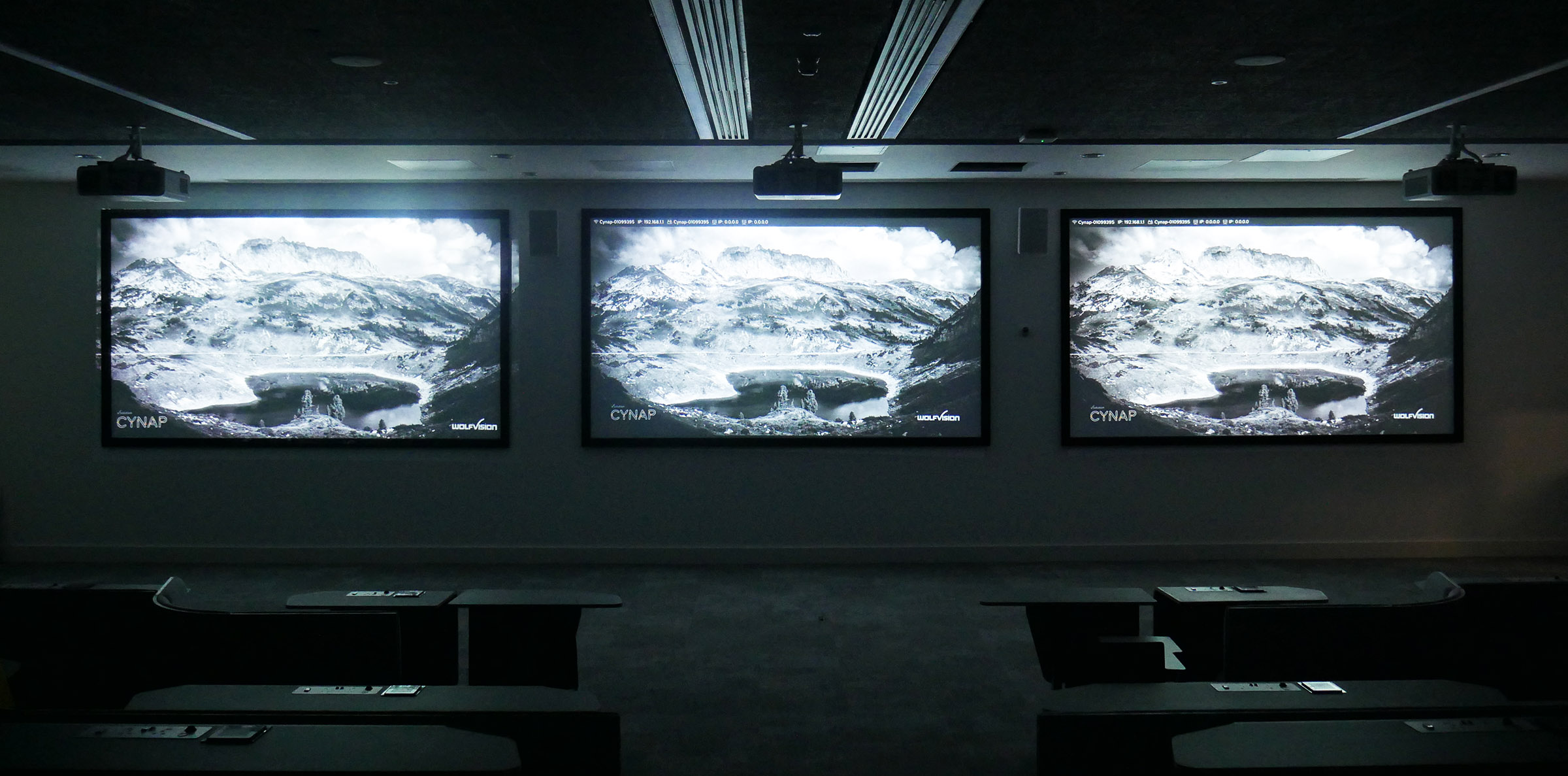 Benefits of AV over IP:
Scalable and available across LAN, WAN and internet networks
Cost effective
Easy to install
Familiar technology
Secure
Suggested Environments for This Solution
Start your project today
To discuss your audio visual needs for your next project contact us. We will work with you to devise a solution to meet your requirements and needs.
Call 01274 200280
Email sales@uniav.com
Send us a message
"*" indicates required fields