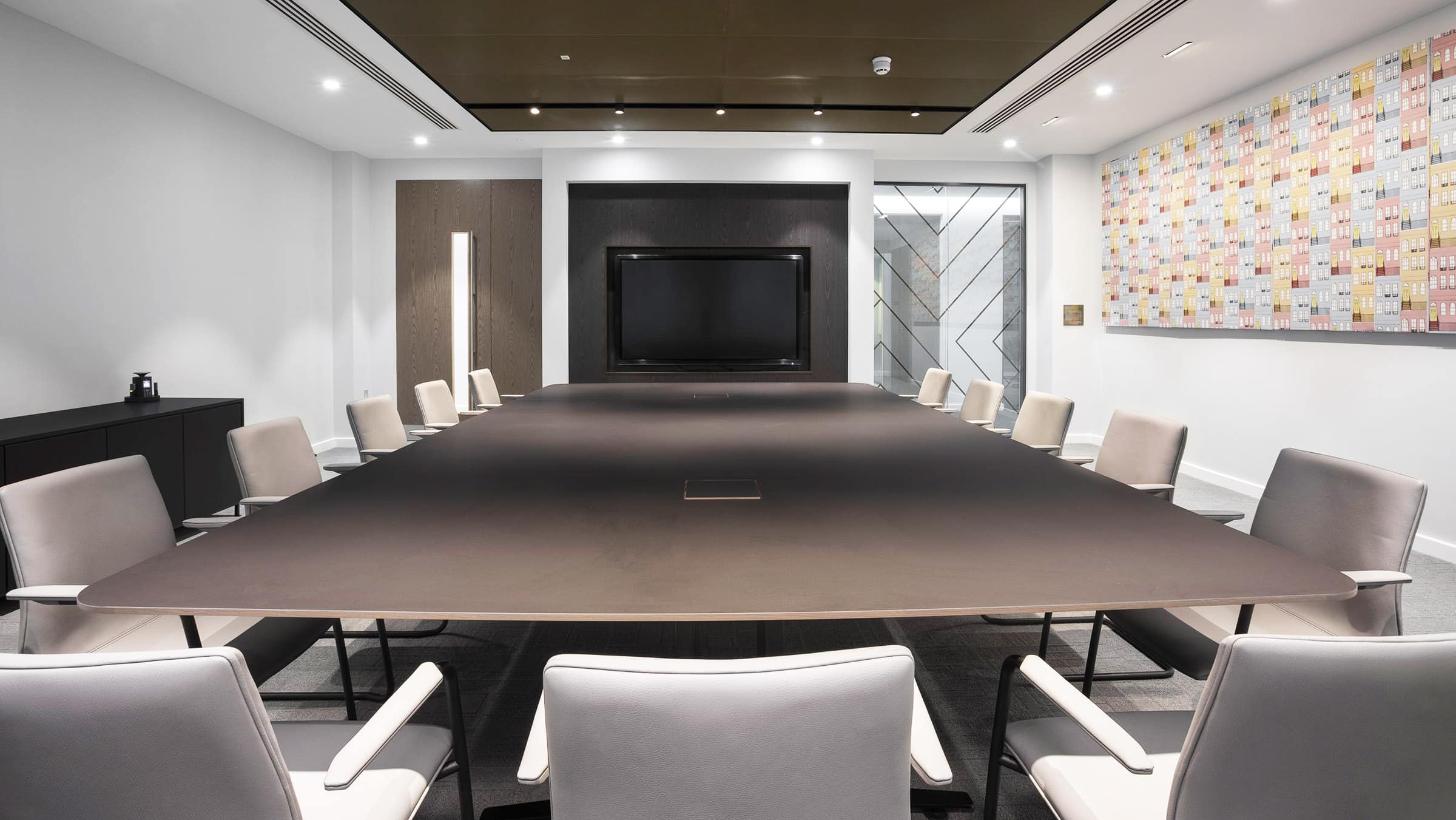 Environments:
Meeting Rooms
Audio Visual Technology to enable effective decision making and collaboration.
The meeting room and the meeting, loved, hated and needed in equal measure. Here at Universal AV, we believe that the room and meeting has a bad name due to inadequate facilities, poor technology and ultimately peoples lack of an agenda and poor time keeping.
Universal AV are unable to help with the second part but we can assist with the meeting room audio visual solutions (Meeting room av solutions), enabling you to host effective meetings rather than detract from what you are there for.
The modern meeting room in any work environment is essential to aid in discretion, collaboration and decision making. A nice table and funky chairs is no longer enough however, it is critical they contain meeting room technology for participant's to use within the room as well as outside.
On the inside, interactive screens, UC cameras, BYOD and wireless connectivity are now staple requirements for any meeting room solution and help in the unified communications process. The use of occupancy sensors ensure that technology is only powered when users are in the room. On the outside, room booking panels show scheduled meetings via a touch screen or intuitive lighting system.
The modern meeting environment needs to be multi-faceted. It should meet all the needs of the business and individual users. Universal AV can advise you on the audio visual solutions needed to achieve this and ensure the space is flexible and future proof.
The modern meeting environment should provide all of the following;
A private/soundproof area for informal/formal meetings to take place
The Ability to connect to those internally and externally seamlessly at the touch of a button
The ability to work individually or collaborate with others
Simple, intuitive to use audio visual technology – it really should be as easy as when using your laptop at home, and can be!
Suitable furniture to work at
Conference meeting room technology should be largely inconspicuous, blending with the space. It should enhance the meeting, but not dominate it. It should enable the user, not hinder them. The space should support any activities carried out in the room and interact with other environments in the business, connecting people and aiding collaboration.
Good technology and correct use of space will free the users to make the right choices and aid the decision making process, collaboration, team work and critical thinking.
Our experienced team will help assess your spaces, incumbent technology and platforms as well as how you work and wish to work to devise innovative and intuitive audio visual solutions for your meeting environments. We work with and have direct relationships with leading manufacturers enabling us to easily provide you with demonstrable solutions, enabling you to stress test ahead of time and gain user acceptance before you decide which is best for you and installation takes place.
Meeting Rooms
Case Study Highlight
Walker Morris
Walker Morris is a distinctive & independent top 100 UK law firm. Valued by its clients for consistently delivering excellent results. Offering clients a single site, full service commercial law firm focused on providing a wide range of clients, nationally and internationally, with partner led high quality advice turn to Universal AV for AV solution advice.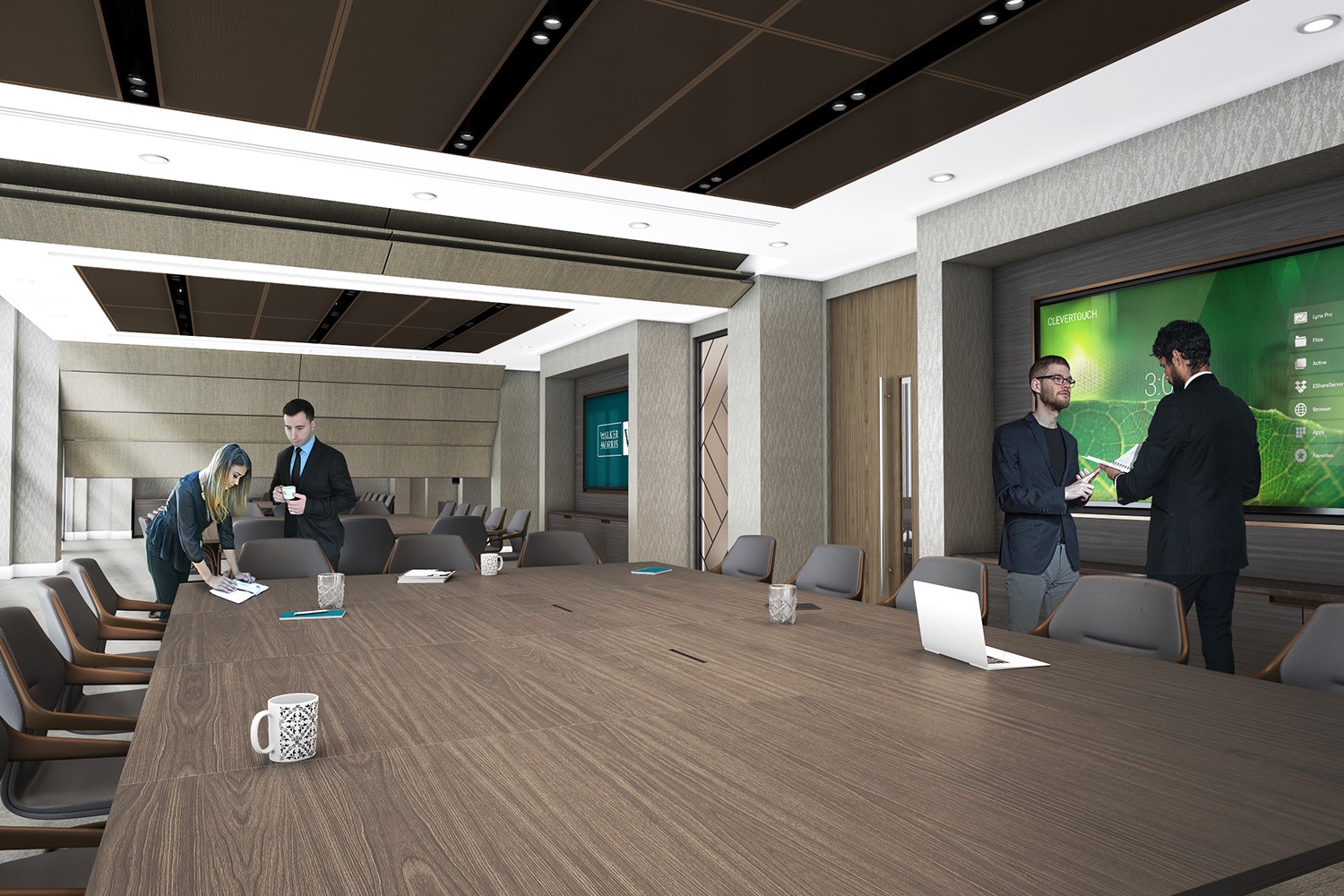 Suggested AV Solutions For
Meeting Rooms
Start your project today
To discuss your audio visual needs for your next project contact us. We will work with you to devise a solution to meet your requirements and needs.
Call 01274 200280
Email sales@uniav.com
Send us a message
"*" indicates required fields