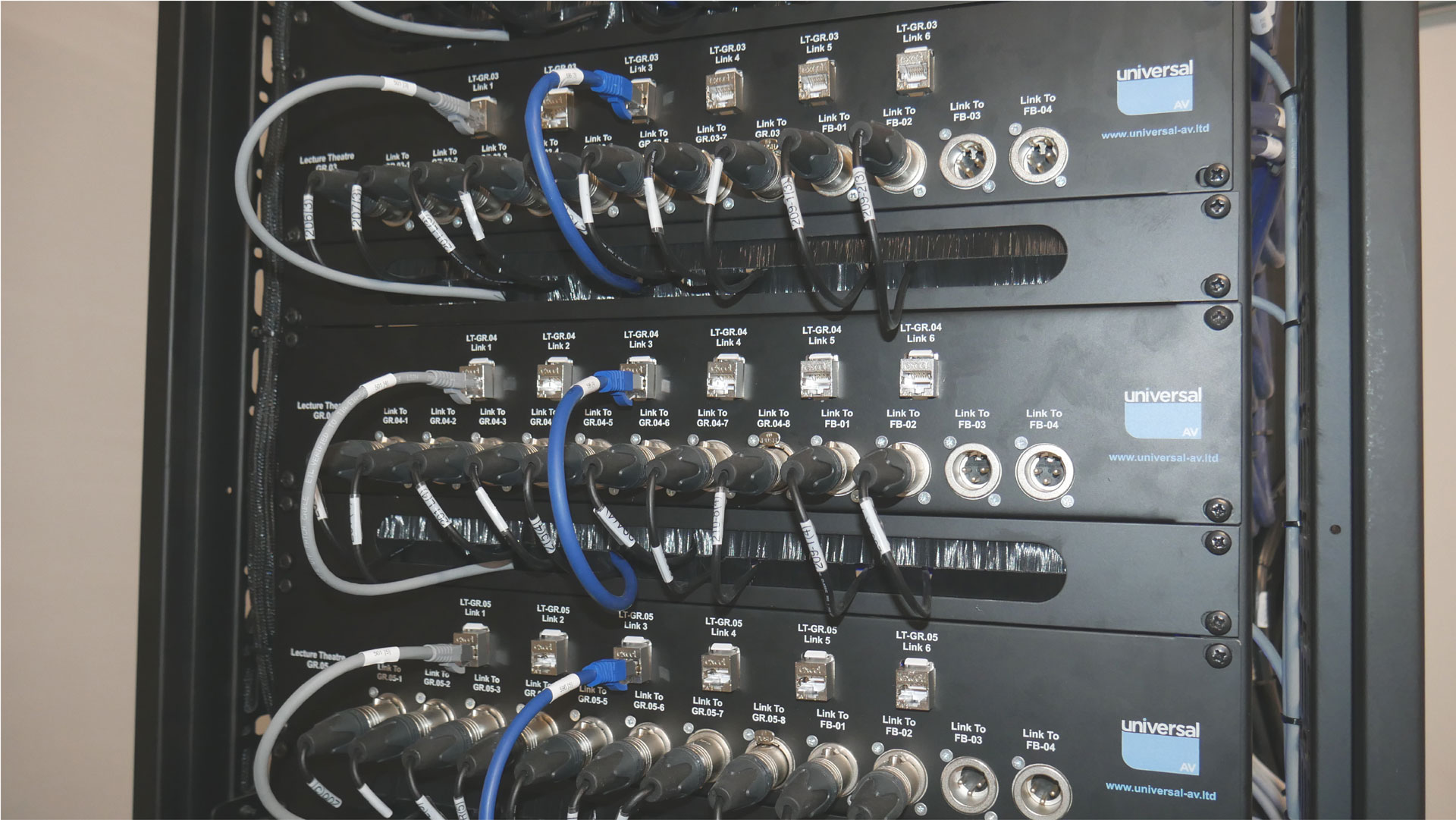 Services:
Service & Warranty
Get the most from your audio visual solution and estate with a bespoke service and maintenance package from Universal AV.
Universal AV realise that it can get a bit confusing when you purchase equipment and are covered by a manufacturers' three year return to base warranty. But what does this actually mean?
Usually it means the manufacturer will repair and cover the product but it is your responsibility to get the equipment to the manufacturer – this is no mean feat when a projector for example is suspended 10ft from the ceiling.
Administration Warranty
Universal AV's administration warranties are designed to take the hassle out of the process. With either 1 or 3 years cover, the Administration Warranty means you have to make just one phone call to Universal AV. We will then arrange for one of our engineers to visit site, ascertain the problem, arrange for any equipment to be returned to the manufacturer and then reinstall the equipment after repair. All at no further charge to the customer, it's as simple as that.
Bespoke Warranty
For customers who require a more comprehensive cover, Universal AV offers a bespoke warranty service. Taking in to account the client, the type of equipment and how the equipment is being used we can offer a service level agreement tailor made for our customers. If the equipment is mission critical, we can offer same day response times and out of hour's assistance. Where necessary "loan" equipment can be made available to ensure your AV system is never down for too long.
Preventative Maintenance Visits
For greater peace of mind, we can arrange preventative maintenance visits and service on your AV estates to help prolong the life of your equipment. We will supply you with a Service Report which will detail what we have done during the visit, what parts (if any) we have replaced, a report on the general condition of your system and, if appropriate, our recommendations on the current integrity of the system or how the system might be improved or enhanced in the future.
Service
For equipment where no agreements are in place you can still have peace of mind with the Universal AV service department. We have a dedicated in-house service team that is able to respond to customers should they have an issue with equipment?
All works carried out will be subject to quotation. Contact us to discuss your bespoke requirements or request a service here.
Start your project today
To discuss your audio visual needs for your next project contact us. We will work with you to devise a solution to meet your requirements and needs.
Call 01274 200280
Email sales@uniav.com
Send us a message
"*" indicates required fields