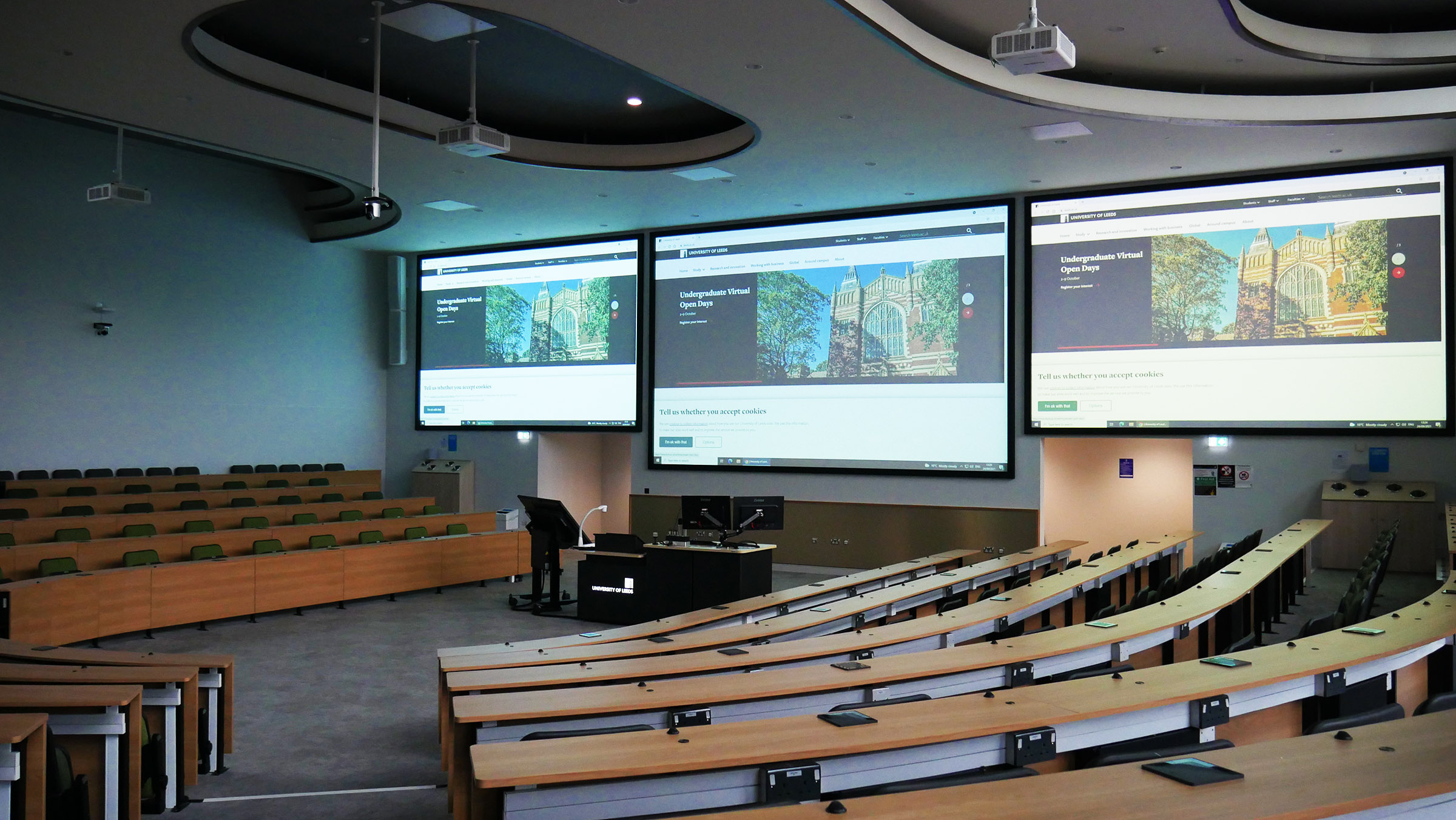 Environments:
Lecture Theatres
Audio Visual Technology helping inspire and engage the modern academic and student.
The stalwart of the higher education teaching environment, the traditional lecture theatre has been a trusted environment which has stood the test of time and helped deliver countless lectures since the inception of universities. In recent years they have seen a step change in the manner in which teaching and content is delivered.
Digital technology has enabled a collaborative approach to come into the lecture theatre in the form of student participation with products such as voting systems and two-way wireless communication. This has had an obvious impact on the design, with universities adopting different approaches to enhance the learning experience.
Universal AV has worked in Higher Education for over 3 decades helping design and innovate with the use of audio visual solutions in this arena. From traditional to modern collaborative environments we have created bespoke lecture theatre solutions for numerous universities including The Esther Simpson Building,  Leeds University Business School, Newcastle University Herschel Learning Labs.
Simple, intuitive design in this environment is pivotal. Academics will arrive to teach and need the solution to simply work at the touch of a button. We work closely with universities AV, IT and estates departments to establish a preferred standard across the AV estate. This ensures all teaching spaces have a similar look and feel which offers an element of comfort to the academic. After all, everyone in that environment is there to either receive or impart knowledge and information, the audio visual solution should enable this and not detract from this.
Audio visual integration and specialised audio visual furniture in this space is essential. The lecture theatre offers a shared experience, where clarity of picture (projection or commercial display), content and sound is of upmost importance.
Lecture Theatres
Case Study Highlight
Leeds Beckett University Carnegie School of Sport
Leeds Beckett University is a modern professional university with ambition worked with Universal AV Services to create an inspirational teaching and learning space.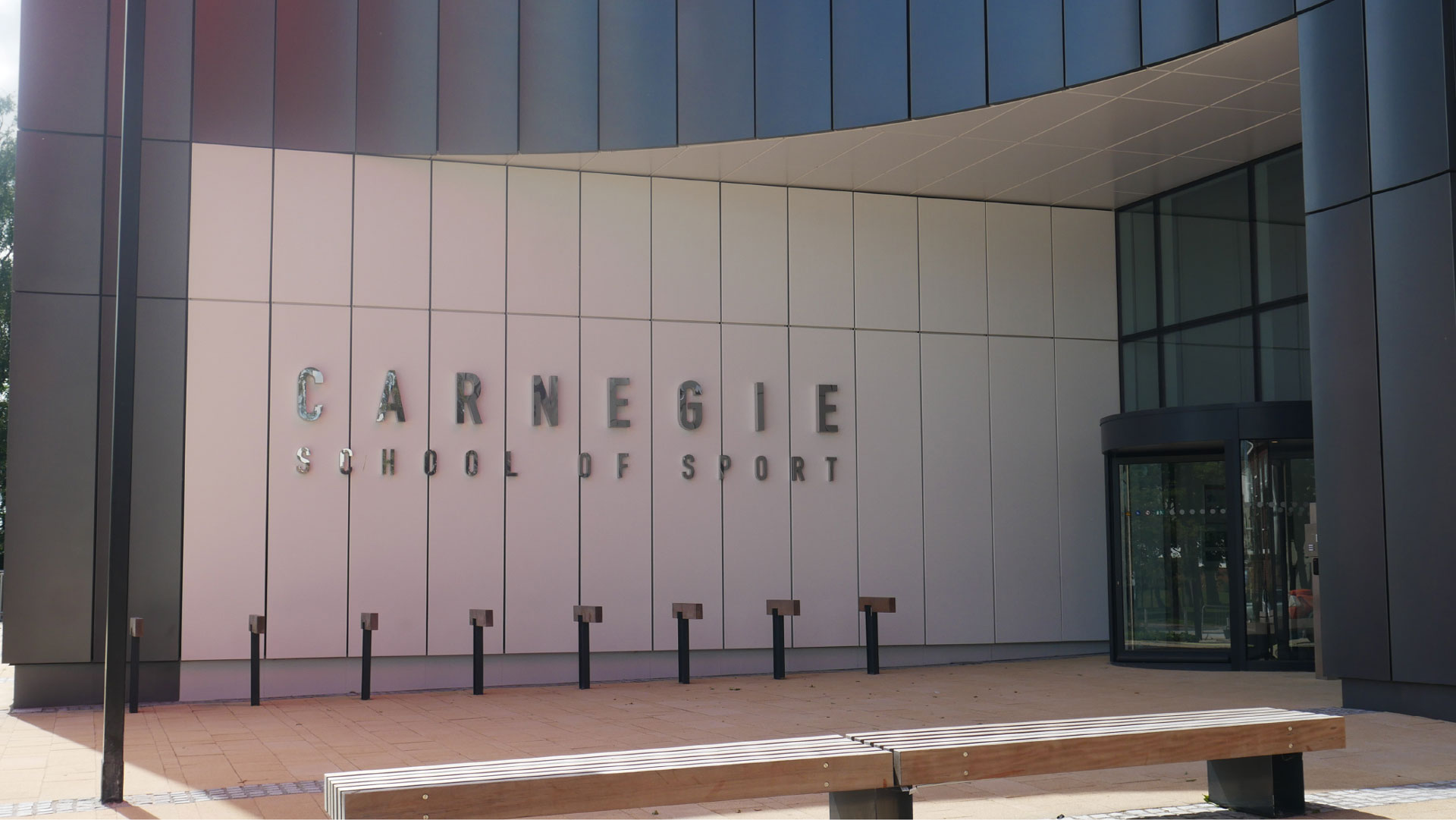 Suggested AV Solutions For
Lecture Theatres
Start your project today
To discuss your audio visual needs for your next project contact us. We will work with you to devise a solution to meet your requirements and needs.
Call 01274 200280
Email sales@uniav.com
Send us a message
"*" indicates required fields