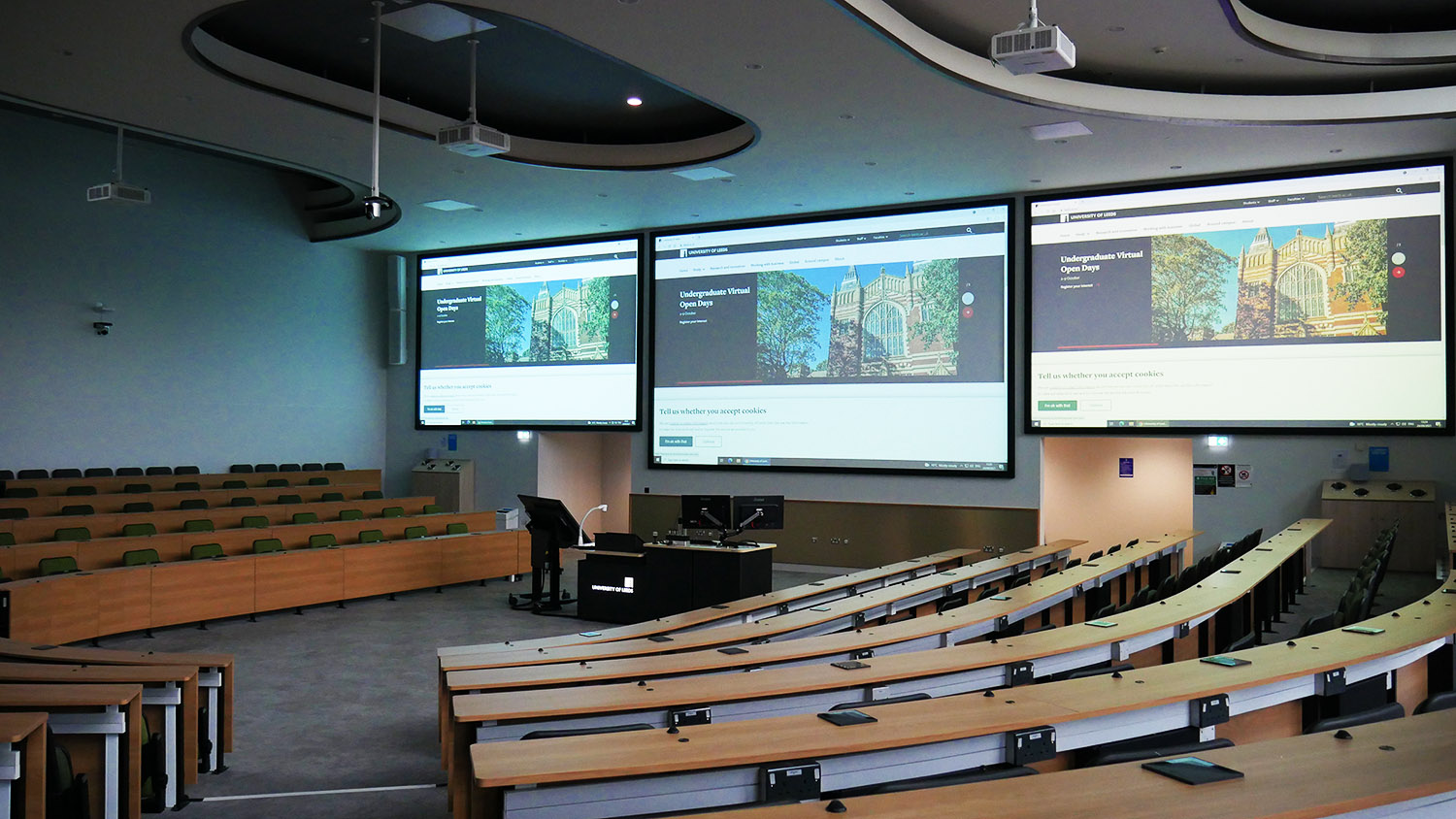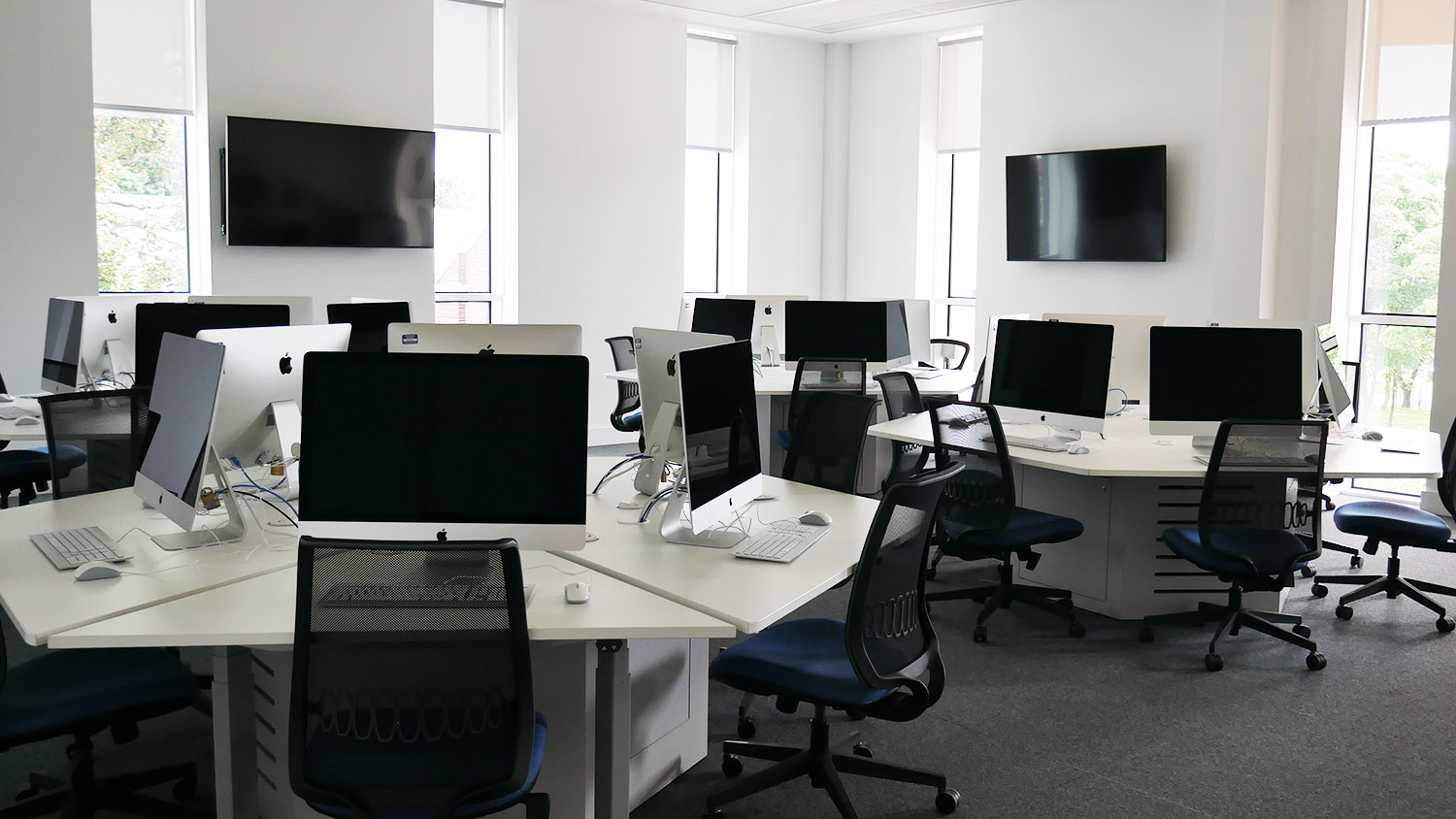 Universal AV Services helping to engage and inspire students and academics through the use of audio visual solutions
Much research has been carried out on the impact of av in education/ audio visual solutions within the teaching environment and how it enhances the learning experience. Audio visual solutions are being used to increase student involvement and engagement, provide teachers/lecturers with exciting new ways of bringing lessons to life and teach more effectively.
Universal AV Services transforms teaching spaces through the use of innovative audio visual solutions to provide a more engaging learning and teaching environment across all ages.
We have helped transform traditional lecture theatres into multi-purpose spaces that engage the students and actively encourage participation. We have helped develop solutions in line with hybrid teaching models to ensure students gain the most from the lecture. We have worked with institutions to transform communal areas into collaborative hubs where further group working can take place.
We pride ourselves on our partnerships with manufacturers and keep abreast of the technology available to ensure that we are able to design the most effective up to date audio visual solutions.
We were ahead of the curve when it came to hybrid learning and we were the first UK based integrator to install a lecture capture solution, which at the time was the largest roll out in Europe. This has only developed further with lectures and sessions streamed online.
Whatever your environment or need our team of designers and consultants are here to help. They will work with you and discuss your requirements to provide you with a robust, creative audio visual solution to meet the needs of the environment specified.
Take a look at some of our work and contact us to discuss your education projects and how we can help.
Education
Case Study Highlight
Leeds Beckett University Carnegie School of Sport
Leeds Beckett University is a modern professional university with ambition worked with Universal AV Services to create an inspirational teaching and learning space.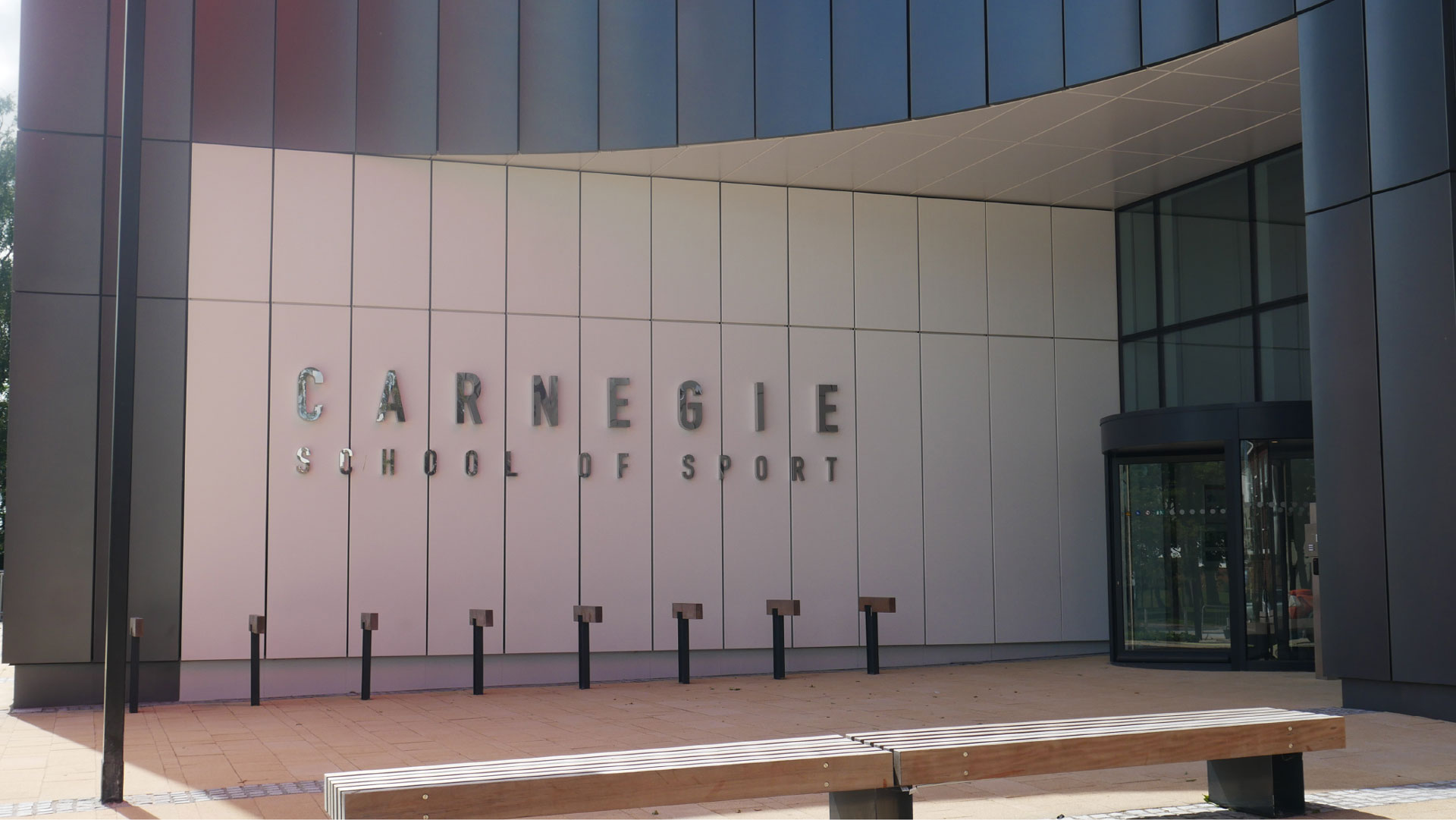 Suggested Environments For This Sector
Start your project today
To discuss your audio visual needs for your next project contact us. We will work with you to devise a solution to meet your requirements and needs.
Call 01274 200280
Email sales@uniav.com
Send us a message
"*" indicates required fields