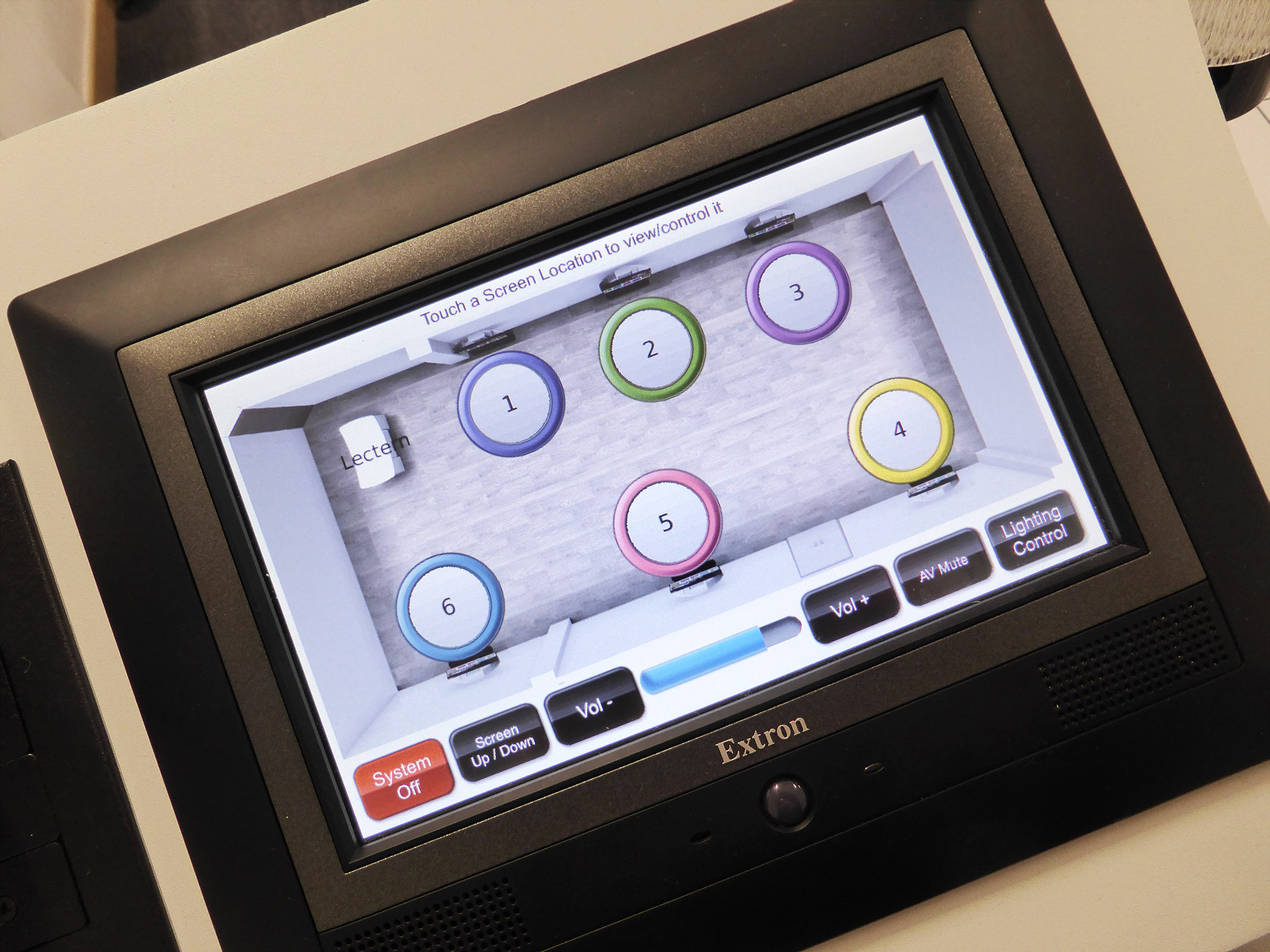 Solutions:
Control Systems
From Lecture Theatres and board rooms to small meeting rooms, control systems can simplify the most complicated audio visual installations allowing the presenter to concentrate on presenting without the need to worry about the equipment being used and how to control and select devices.
As technology becomes increasing complicated, a well-designed room AV control system is vital to the successful adoption and use of any equipment. Audio Visual control systems can be simple push button pads, where the tactile and familiar click of a button lets the user know a command has been executed.
For greater control, touch screens can be used, either a familiar smart tablet or a dedicated touch controller. Touchscreens allow for a level of customisation, so logos or corporate branding can be displayed on the devices, adding a certain style to the room. Increased functionality can be achieved through the use of a variety of layers as button touches enact multiple pages with multiple options; control the PC, Teams or Zoom call, dim the lights and switch on the technology all from a single control panel.
Universal AV have over thirty years' experience in the AV industry and are perfectly placed to advise and deliver the best options for room control systems. We work with some of the leading manufacturers to allow us to select the right technology for you. Before we do anything, we consult with our customers to ascertain their objectives. We understand the task, the environment and how it will be used. Any solution we design will enhance the existing workflow, not change or hinder it.
Universal AV are able to provide a complete solution from design and programming to installation and configuration. Our engineers are fully trained for AMX, Extron and Crestron control systems. When you want to be in control you know you are in safe hands with us because it's what we do best.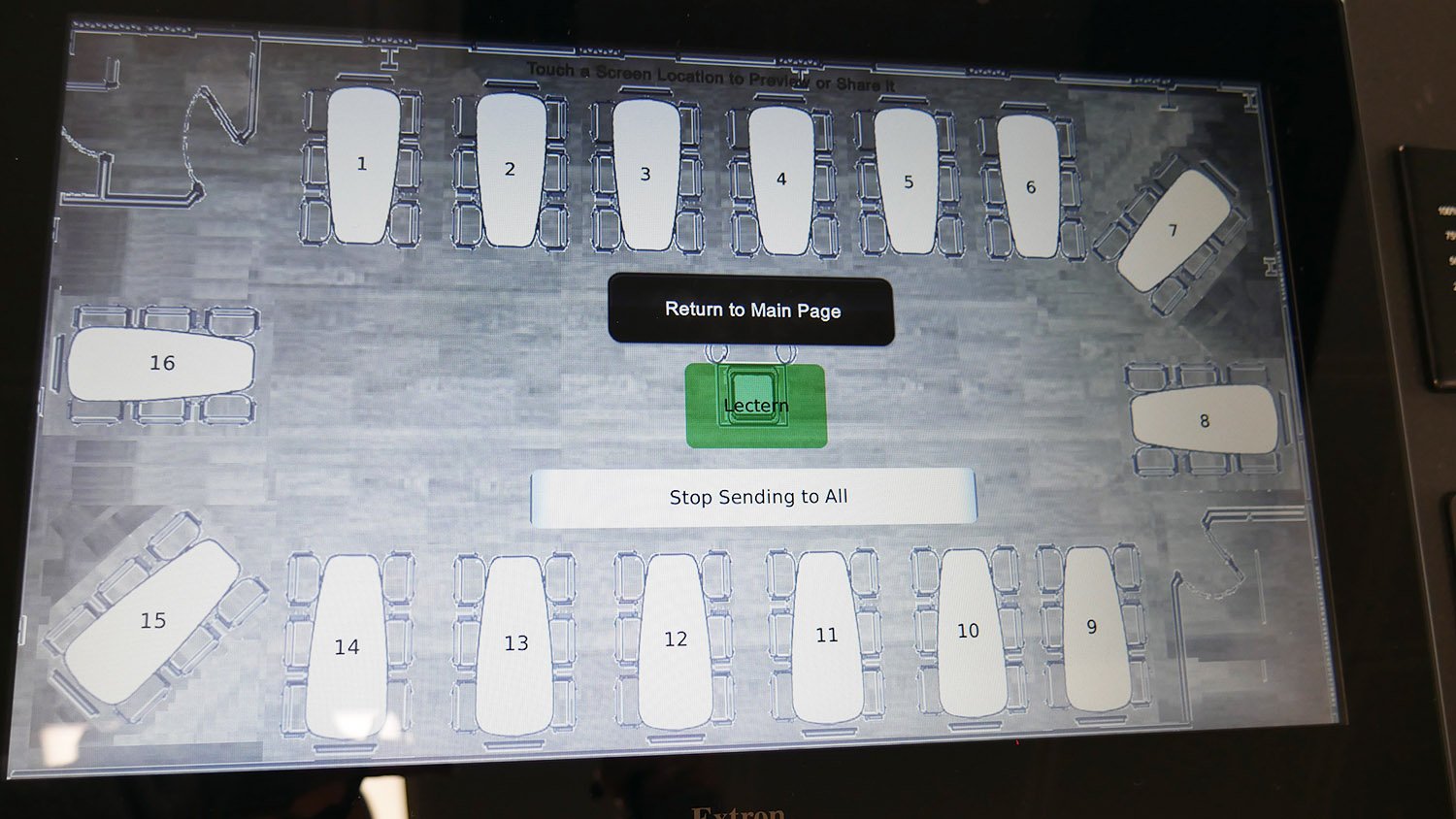 Benefits of control systems:
Ease of use with intuitive user interface design
Eliminates the number of remote controls
No more missing or flat batteries
Allows for corporate branding
Uniformity across multiple meeting rooms or classrooms
Control Systems
Case Study Highlight
Leeds University Business School Creating Collaborative Environments to Foster Learning
The University of Leeds was established in 1904 and is one of the largest higher education institutions in the UK. The University is in a world top 100 University and is renowned globally for its quality of teaching and research. Investing in Knowledge and Opportunity is key for the University; ensuring students have the best possible education and experience possible.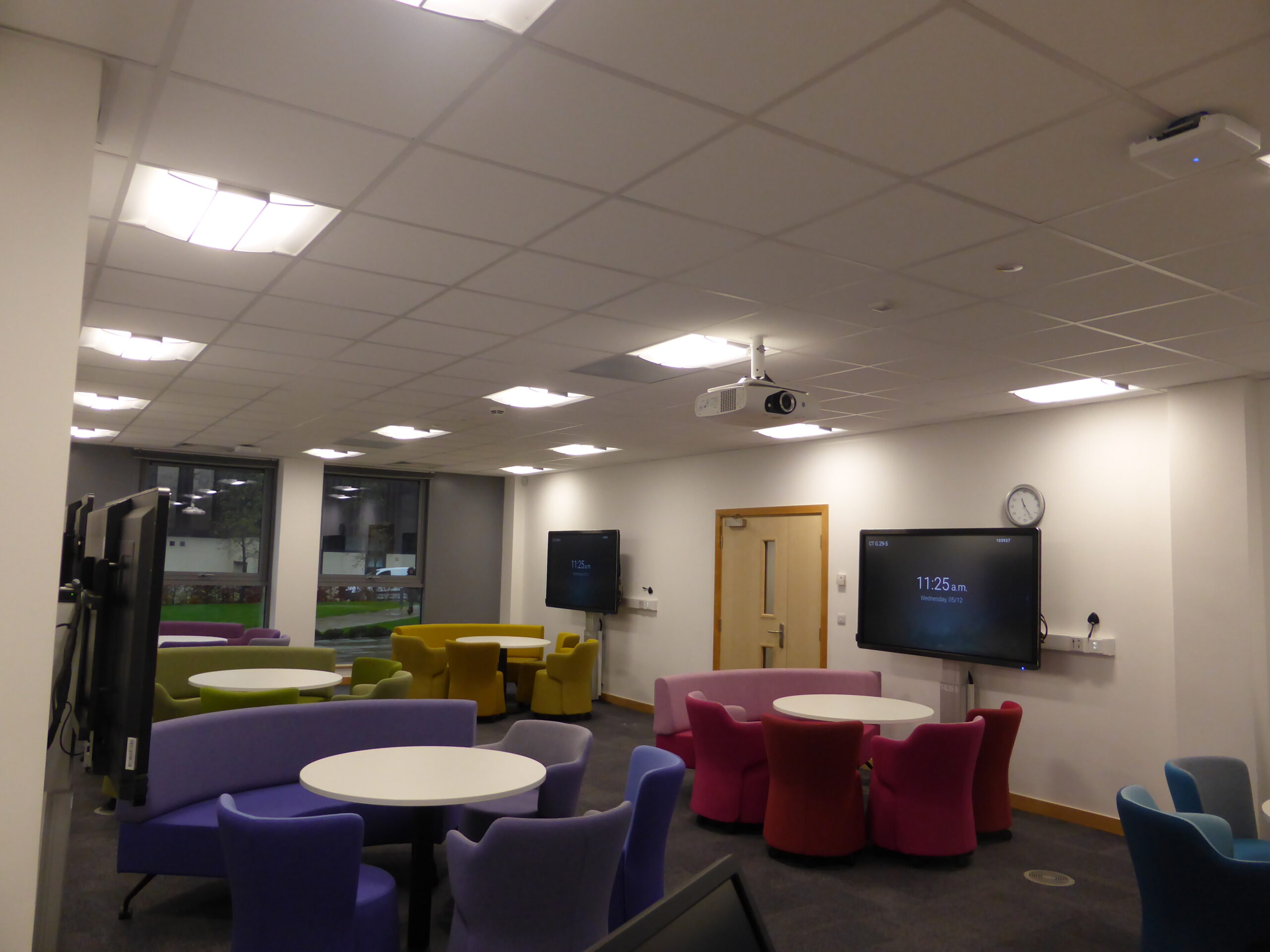 Suggested Environments for This Solution
Start your project today
To discuss your audio visual needs for your next project contact us. We will work with you to devise a solution to meet your requirements and needs.
Call 01274 200280
Email sales@uniav.com
Send us a message
"*" indicates required fields