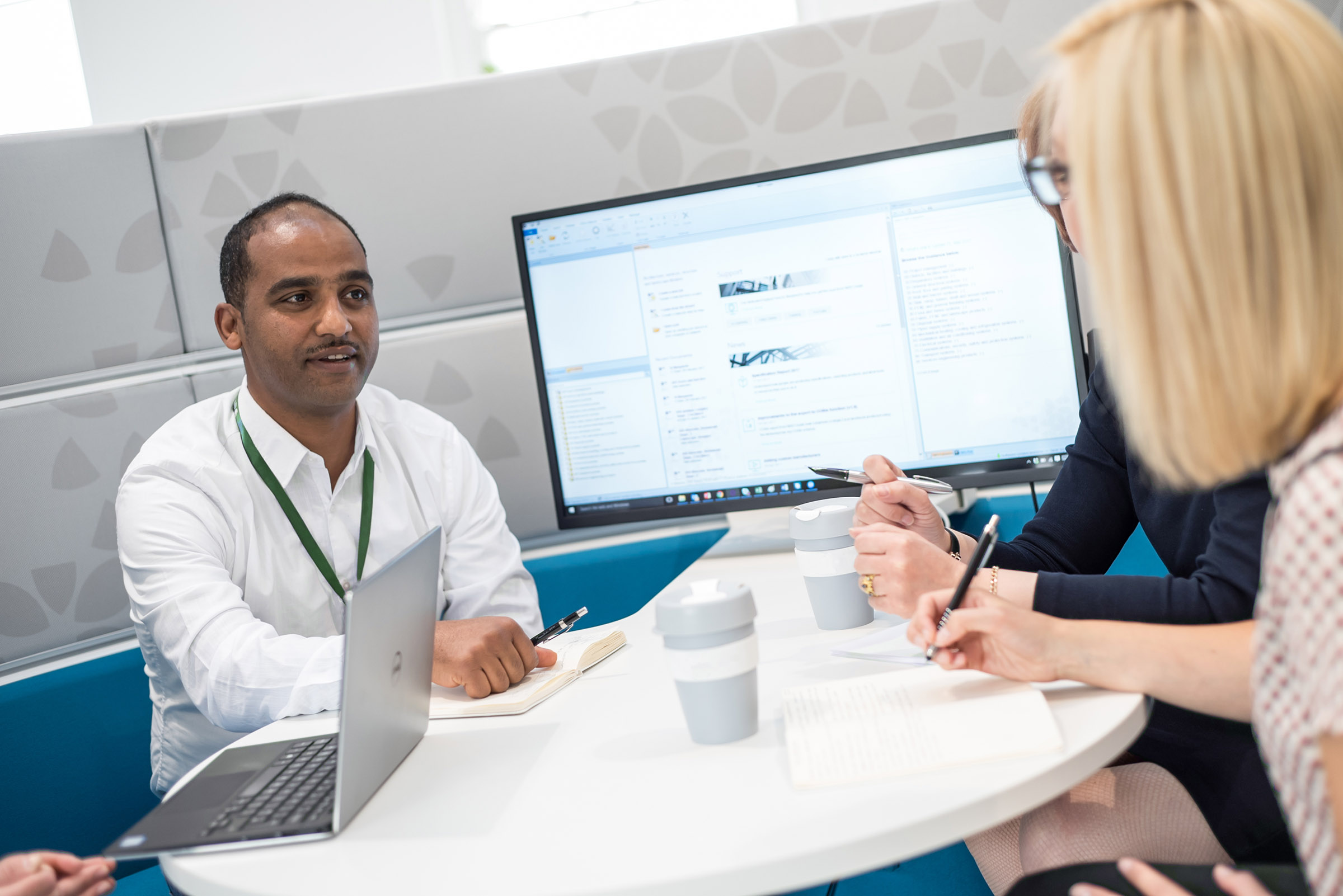 Services:
Account Management
We have experienced Account Managers who will take the lead on all of your projects providing clear lines of communication and a much-needed familiarity with your internal processes. Experienced internal support teams support our account managers.
From initial av sales enquiry, we will work in partnership with you to guide you through the AV sales process. We will look to attend site and carry out a needs assessment, taking into account existing estate, what you are hoping to achieve and why and most importantly the manner in which you already work.
We will offer you the benefit of our vast knowledge and experience to help ensure you decide upon the most appropriate innovative, intuitive and cost effective solutions that will best suit your business, organisational objectives and workflow. We would also discuss the benefits of AV leasing with you should you require.
We work closely with the industry's leading manufacturers, which gives us exclusive access to roadmaps, new products, innovations and updates on new releases; knowledge which we are able to pass on to our customers.
Your dedicated account manager will highlight the products of interest given your existing estate and highlight any potential ROI and TCO factors. They can arrange demonstrations on site or at our annual supplier event, offering a unique opportunity to appraise the latest technology. With over 30 years in the industry, these relationships allow us to achieve the best possible terms when purchasing which ultimately benefits you.
Universal AV runs an annual supplier event and Technology Day, which has been designed to provide our customers with an opportunity to meet with manufacturers, get hands on with the latest technology and up to date information. This runs on the back of the leading industry exhibitions and provides an opportunity not only to see the technology but meet those supplying and using it.
Whatever your requirements our team of dedicated account managers can help. From simple supply only, through to innovative, bespoke solutions we are able to do it all. We provide support pre and post sales to ensure you are always provided with the best advice and care possible. Our attention to detail with managing accounts has allowed Universal AV to forge long lasting relationships with our customers. Our knowledgeable and friendly approach has ensured these relationships have lasted decades. Contact us to see how we are able to help on your project.
Leasing options – Making the Right Choice
If your organisation is considering making an investment, leasing rather than paying case should always be considered. Universal AV is able to provide the complete financial solution. When you want to make the right investment you know you are in safe hands with us.
Start your project today
To discuss your audio visual needs for your next project contact us. We will work with you to devise a solution to meet your requirements and needs.
Call 01274 200280
Email sales@uniav.com
Send us a message
"*" indicates required fields