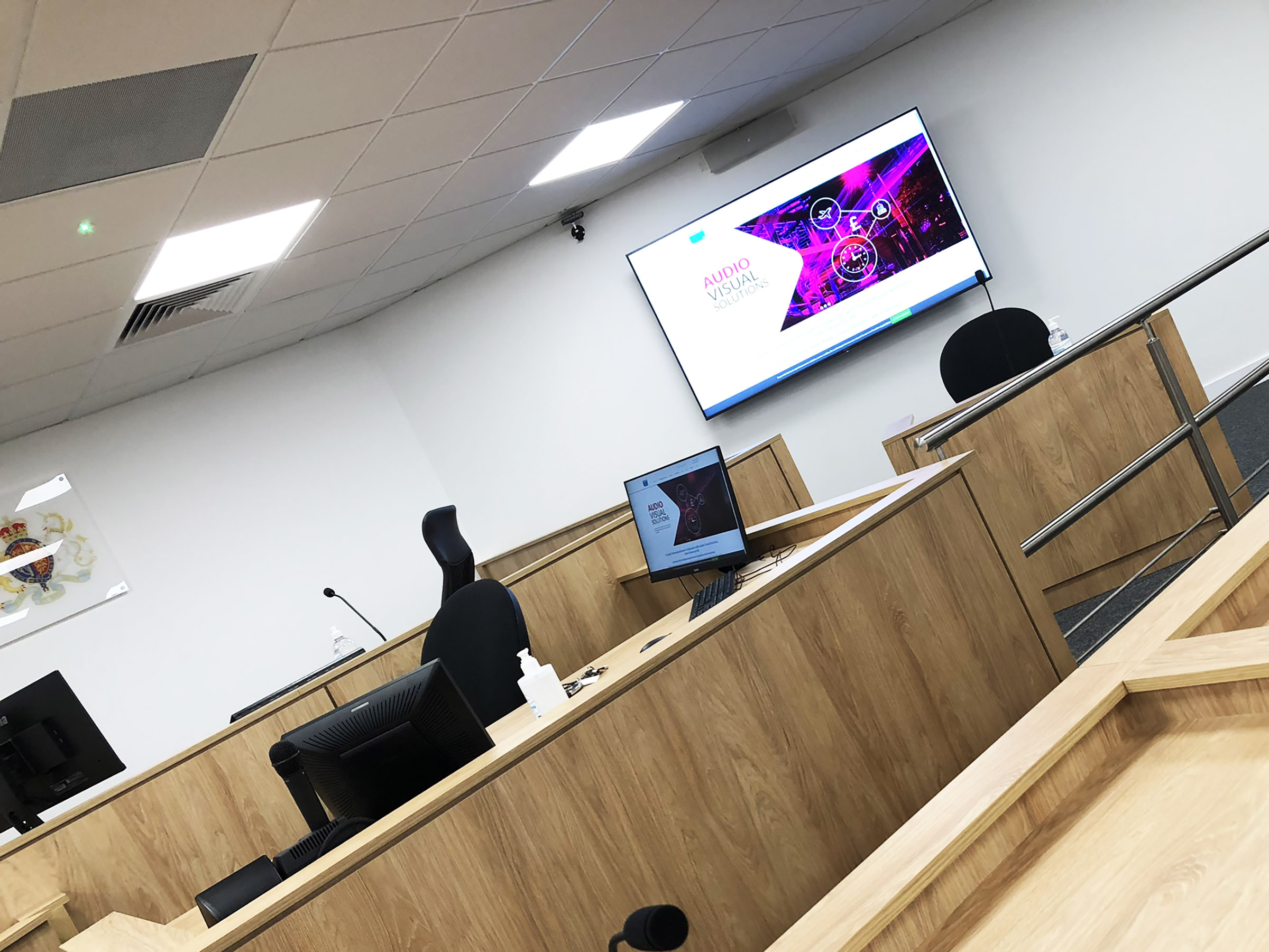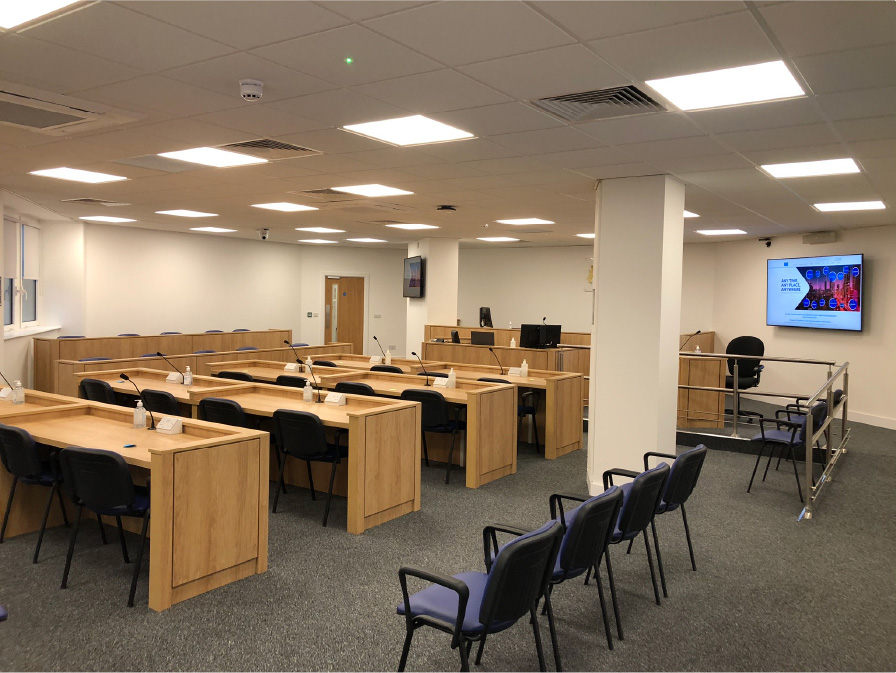 Universal AV Services helping decision makers through the use of Effective Audio Visual Solutions
Universal AV Services has supplied audio visual solutions into the public sector for over a quarter of a century helping them work and communicate more effectively through the use of integrated audio visual solutions.
With increased pressure placed on the sector to deliver higher levels of service with reduced budgets, organisations have turned to Universal AV Services to help deliver this through the use of innovatively designed audio visual solutions. Hospital wards, council chambers, coroners courts have all benefited from the integration of robust and secure public sector av solutions.
Communication, collaboration and the ability to make fast and effective decisions are all essential in these environments.
Way finding in public sector buildings can be difficult but with Kiosks, LED and Videowalls this is less problematic. Digital signage feeds help people navigate their way as well as provide pertinent information to them.
We have worked with the Courts to install audio visual solutions in Coroners Courts enabling sessions to go ahead with witnesses not being physically present. In some cases, we have designed solutions to protect the witness's anonymity. The control designs and solutions in these installations need to be intuitive to use to ensure there are no mistakes that could compromise an outcome in these situations.
We deliver tailored solutions, unique to the environment. We ensure the bespoke solution provided is able to evolve with you. Meeting rooms, council chambers, hospital wards and court rooms all require something unique; we will work with you to understand your needs and consult and design an audio visual solution that meets all those needs. The audio visual solution installed will be intuitive to use and robust in design. The solution will seamlessly integrate into the environment in an understated manner.
For more information on how we are able to help you on your specific projects give us a call.
Public Sector
Case Study Highlight
Rochdale Coroners Court
Universal AV were asked to reply to the tender notice by Rochdale having already supplied audio visual technology to the Coroners Courts in Manchester. The Coroner had seen this in use and was impressed by the functionality and simplicity in which it could be used.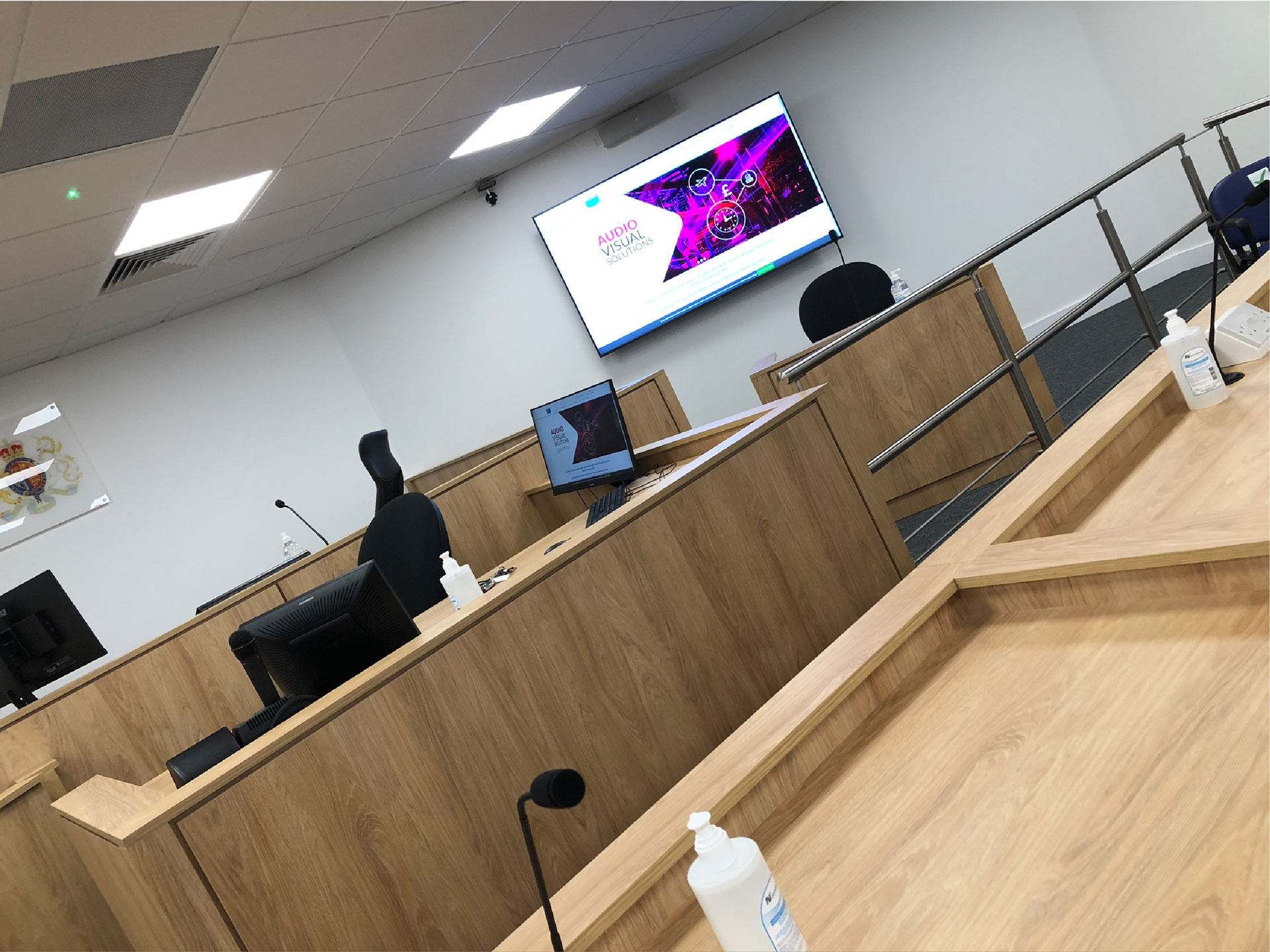 Suggested Environments For This Sector
Start your project today
To discuss your audio visual needs for your next project contact us. We will work with you to devise a solution to meet your requirements and needs.
Call 01274 200280
Email sales@uniav.com
Send us a message
"*" indicates required fields