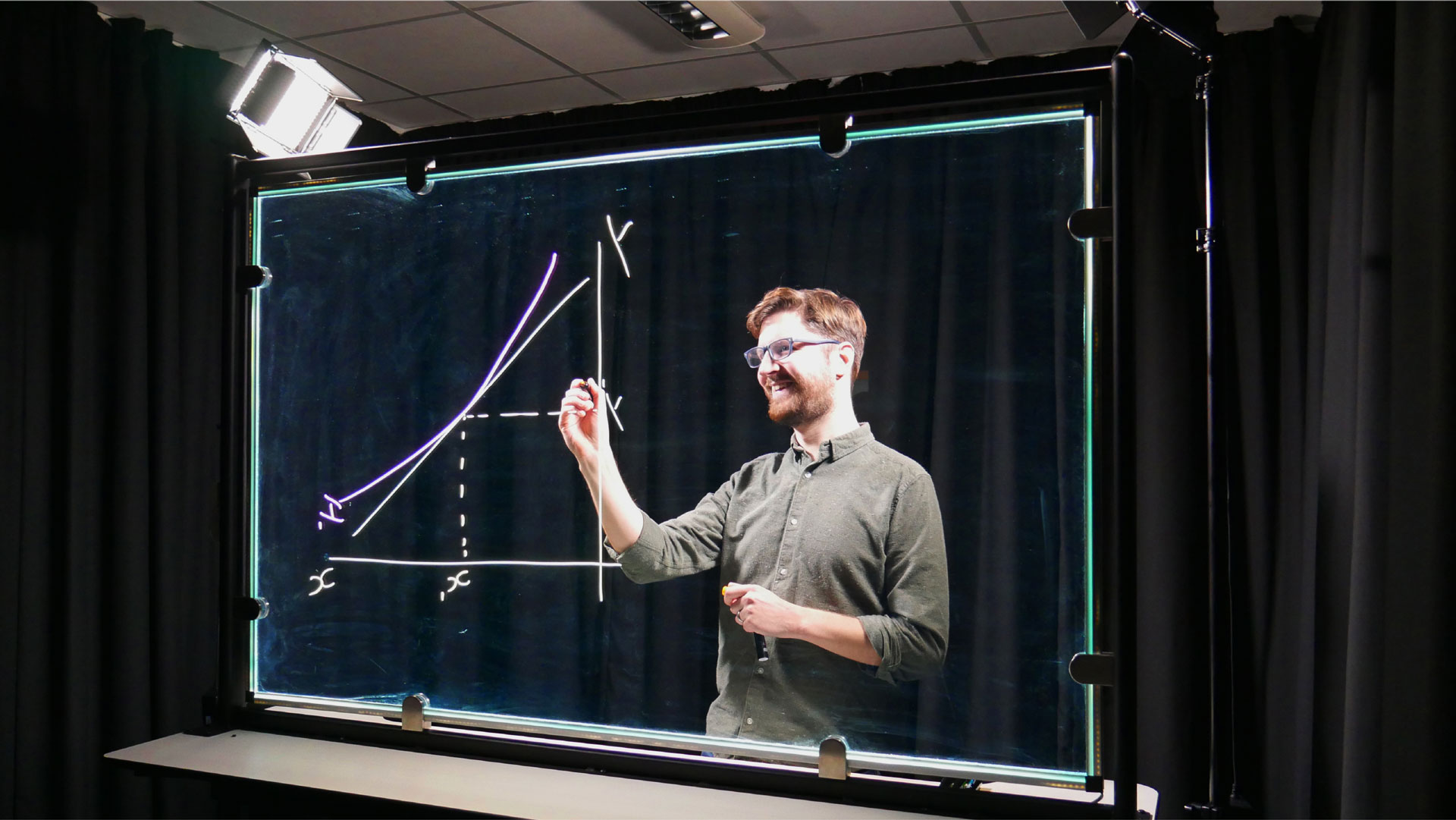 Environments:
Blended & Hybrid Learning
Audio Visual Technology helping inspire and engage the modern academic and student.
Combining online learning with traditional classroom-based teaching is the challenge facing educational establishments in the 21st century. It is generally agreed that blended learning allows students to work independently whilst freeing up tutors to support students in need. Generally, engagement is considered higher than more traditional methods. Hybrid learning, takes the form of online learning with less classroom interactivity, providing further opportunities for people to study.
What is blended and hybrid learning?
So what exactly is blended learning? The term blended learning is an approach to learning that usually combines educational opportunities for interaction between teacher and student in both a classroom and online environment. It can also be called hybrid learning and mix mode learning, involve lecture capture, and the blended learning experience in education varies from institution to institution.
Hybrid learning is mixture of learning methods and materials, comprising of online and traditional face to face learning.
AV Solutions for Blended and Hybrid Learning
Popular when collaborating back in the classroom, students have been encouraged to bring their own devices to class where they are able to share content they have been working upon with the class for discussion and feedback.
Lecture capture solutions have been intrinsic in allowing students to watch and re watch lectures and sessions to gain a deeper understanding of the subject matter. The ability to go back and watch a class to ensure you did not miss anything, or if you did miss it, watch it first hand, not relying on someone else's notes is invaluable.
Sectors We Work With
Universal AV provide AV solutions to the higher education sector, our comprehensive solutions and installation services create engaging and interactive experiences for students in both physical classrooms and virtual classrooms.
Universal AV offers innovative solutions to facilitate blended and hybrid learning and training environments in the public sector, providing state-of-the-art hardware, software, and professional installation services.
Universal AV provide bespoke audio visual solutions to the health care sector for blended and hybrid learning, enabling medial professional to enhance their training through immersive and interactive learning.
Universal AV work with businesses within the corporate sector to provide tailored AV solutions for blended and hybrid learning environments to enhance employee training and development.
Why Choose Uni AV For Your Blended & Hybrid Learning AV Solutions
Universal AV have worked with various universities to produce teaching environments with hybrid and blended learning at their core. We use a combination of IT, audio visual equipment such as projection, auto tracking camera's and audio visual furniture to create innovative, functional and flexible spaces, enabling a greater pedagogical flexibility than standard teaching spaces.
Universal AV rolled out the largest implementation of lecture capture solutions, across Europe at the University of Leeds and have continued and helped to pioneer blended learning solutions ever since.
We have worked to devise various solutions to help improve blended leaning and worked with the University of Leeds Business School on creating a looking glass solution with Dalen/TopTec, which allowed for the academic to face the audience through glass, write and have the content flipped so the watching audience saw content correctly – see the full story here.
Blended & Hybrid Learning
Case Study Highlight
Leeds University Business School Through the Looking Glass
Leeds University Business School is a globally recognised business school. It is regularly world ranked by the Financial Times and when they needed help devising a new and innovative way to develop student engagement with online content they turned to Universal AV Services.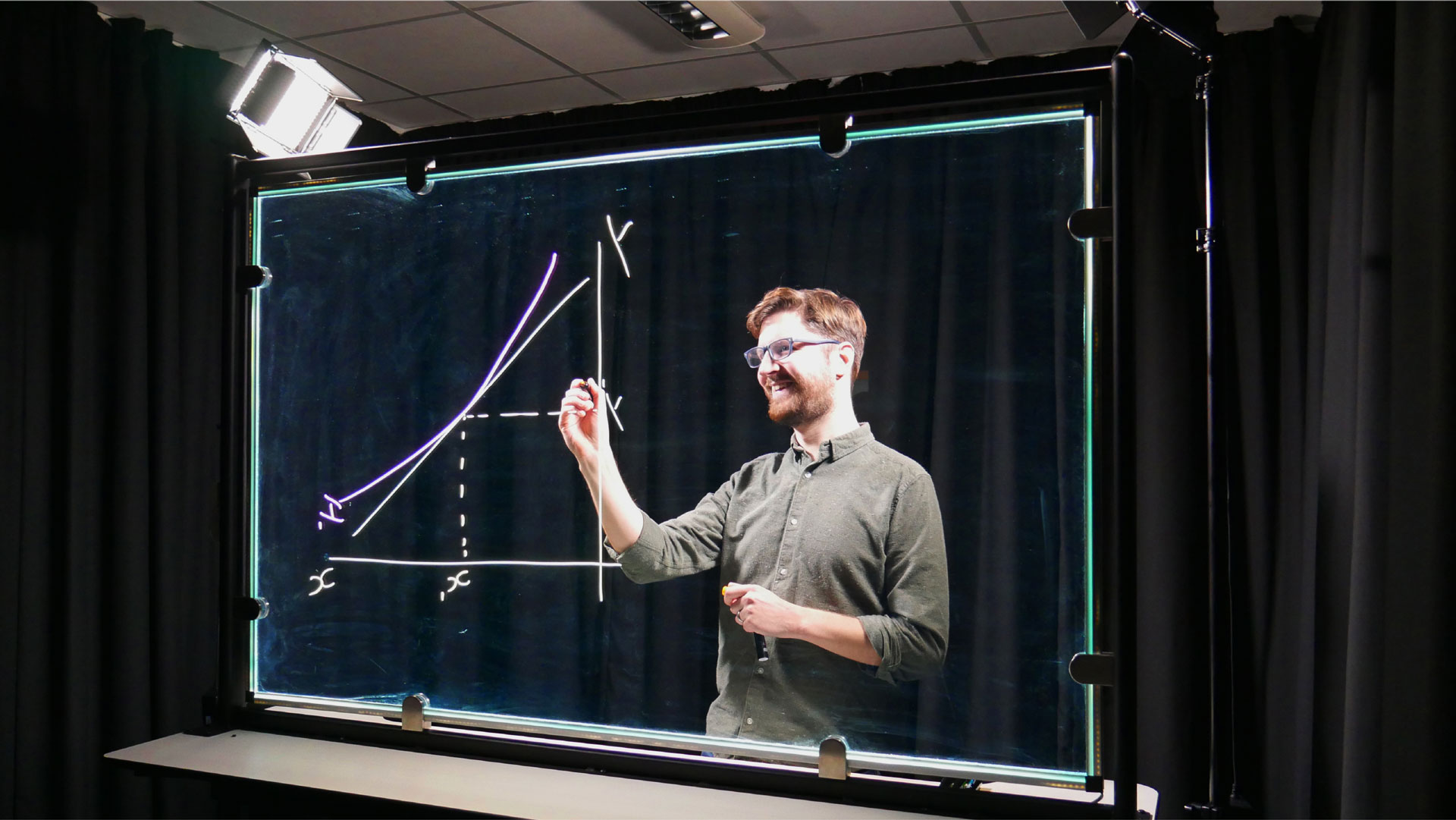 Suggested AV Solutions For
Blended & Hybrid Learning
Start your project today
To discuss your audio visual needs for your next project contact us. We will work with you to devise a solution to meet your requirements and needs.
Call 01274 200280
Email sales@uniav.com
Send us a message
"*" indicates required fields