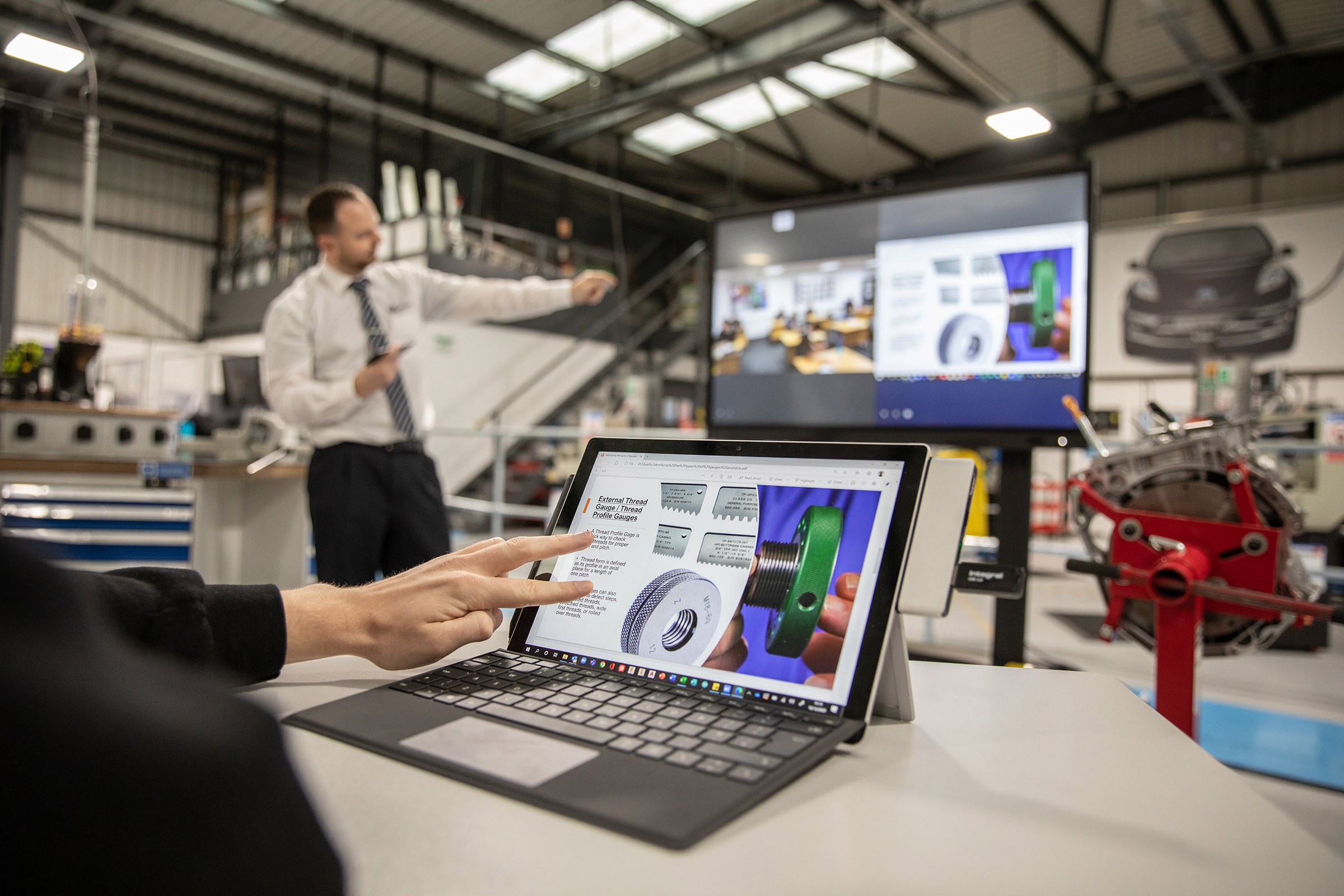 Solutions:
Wireless Presentation
With the drive toward video and unified communications in the workplace and the encouragement of BYOD and Bring Your Own Meeting (BYOM) technologies, wireless presentation solutions and technology is a must for the modern work and education environment. The ability to share content from a laptop or smart device without the use of wires has never been easier.
Users can choose from a dongle based solution, which requires no software support, or an app enabled solution, which can be downloaded to a laptop or smart device. Dedicated devices support 4K wireless presentation, allowing participants to display full 1080p 60fps video streaming, images, documents and file transfer. Support for Windows laptops and MAC, as well as iOS and Android mobile operating systems is now commonplace. iOS mirroring via AirPlay™, Windows & Android mirroring via Miracast™, as well as Chromebook mirroring.
Up to 254 devices can be connected to a wireless presentation device at any one time making it suitable for the boardroom, conference suite or lecture theatre. Multiple screens can be viewed on a single commercial large format display at any one time, with a choice to display a full window, tab or application.
For full room integration, devices can be integrated with web-conferencing applications such as Microsoft Teams™, Zoom™ & Cisco WebEx™.
Security is ensured with 1024-bit encryption, user authentication and room code.
Universal AV have over thirty years' experience in the AV industry and are perfectly placed to advise and deliver the best options for a wireless presentation solution. We work with some of the leading manufacturers to allow us to select the right technology for you. Before we do anything, we consult with our customers to ascertain their objectives. We understand the task, the environment and how it will be used. Any solution we design will enhance the existing workflow, not change or hinder it.
Universal AV are able to provide a complete solution from design and quotation to a managed integration support service. When you want to make an easy, wire-free connection you know you are in safe hands with us because it's what we do best.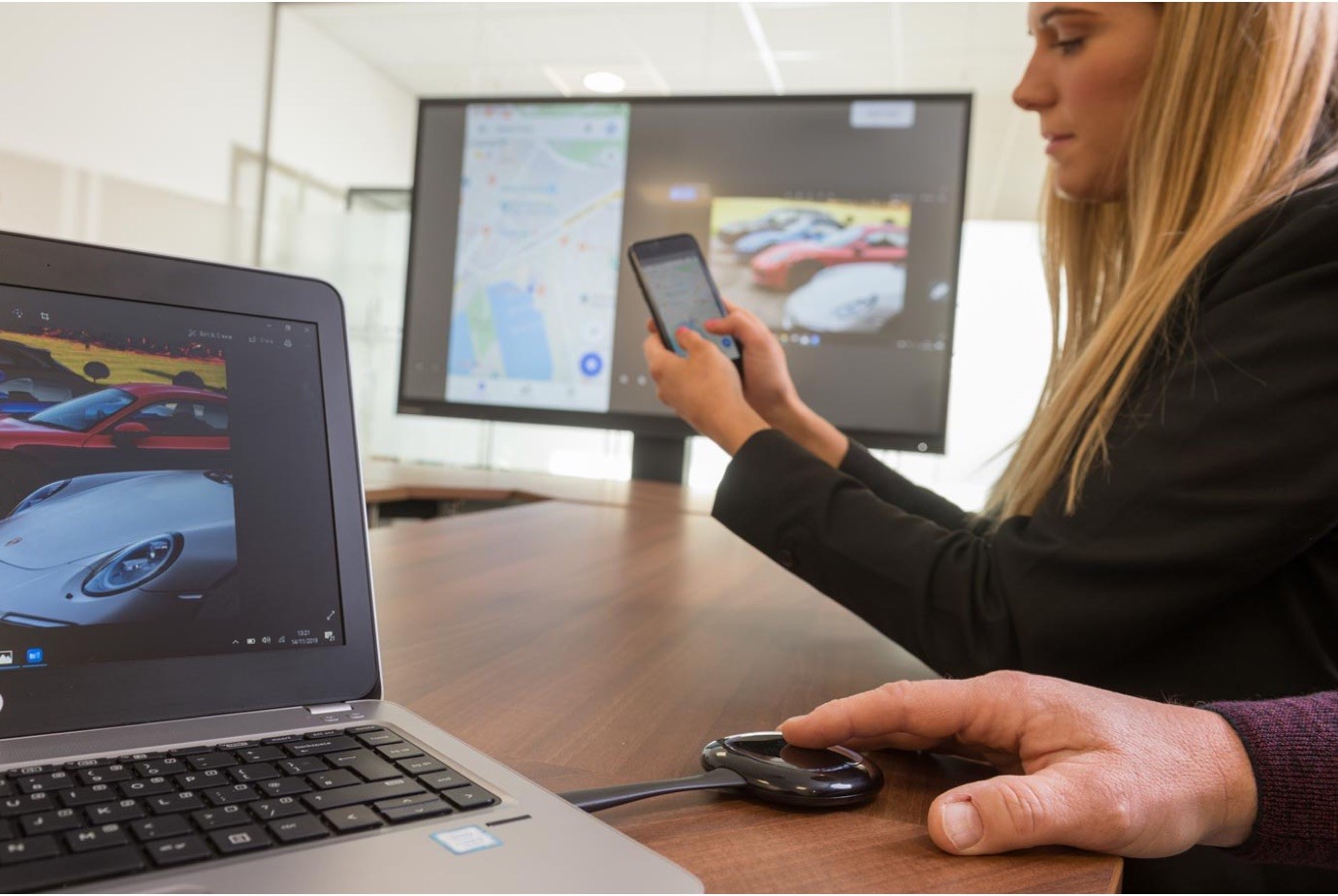 Benefits of a wireless presentation system:
Easy wire-free connection
Up to 254 devices connected to a single wireless presentation unit
Share high quality video streams, images, documents and file transfer
Supports BYOD and BYOM
Integration for Microsoft Teams™, Zoom™ & Cisco WebEx™
Suggested Environments for This Solution
Start your project today
To discuss your audio visual needs for your next project contact us. We will work with you to devise a solution to meet your requirements and needs.
Call 01274 200280
Email sales@uniav.com
Send us a message
"*" indicates required fields