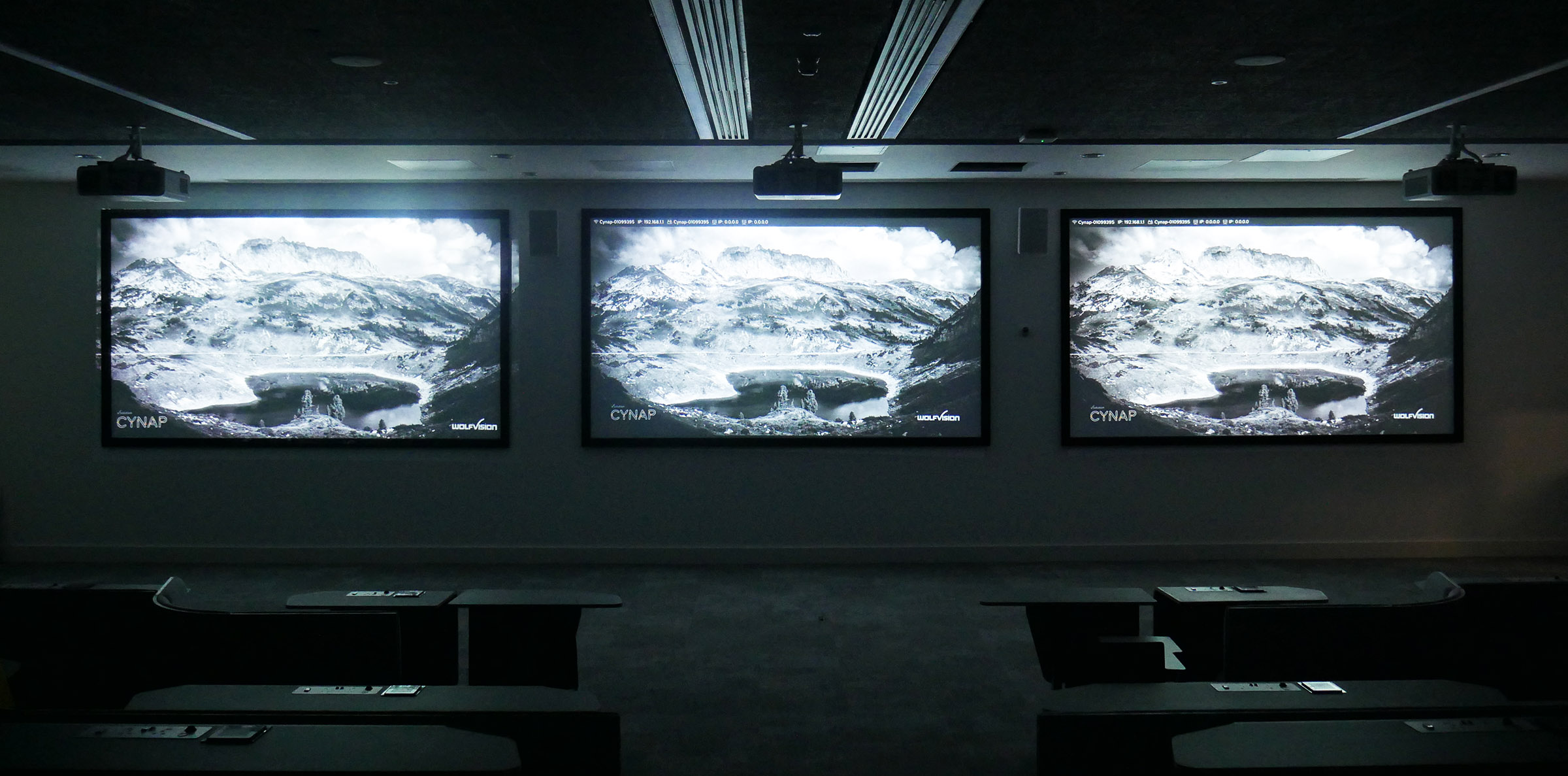 Solutions:
Projection
Ideal for a wide variety of applications and environments, digital projectors have for many years been the main stay of the audio visual market. They still have a major contribution to make in this diverse market as they offer the ideal solution to a medium and large display in environments such as lecture theatres and auditoriums at a cost effective price.
Advances in technology means that today's projectors are capable of operating in the most demanding environments whilst producing high quality, visually stimulating images at a cost to suit any budget.
The introduction of laser technology has been a game changer in the projector market. Not only has it increased the life of the light source, in some cases up to 20,000 hours, but laser technology means projectors are more robust than the previous lamp models. This means they can be installed into environments always considered off limits, with 360º installation through any axis. Together with powered lens shift and a wide range of optional lenses, the projector can be ceiling mounted/mounted in any way desired without picture distortion temporarily or in permanent applications.
Features such as easy edge blending means multiple projectors can be combined to create large canvases on projection screens or walls in corporate and education environments. Consistent image brightness and colour reproduction is secured with software and advances in both LCD an DLP technology.
Universal AV have over thirty years' experience in the AV industry and are perfectly placed to advise and deliver the best options for a projection solution. We work with some of the leading manufacturers to allow us to select the right technology for you. Before we do anything, we consult with our customers to ascertain their objectives. We understand the task, the environment and how it will be used, does it need to be ceiling mounted. Any solution we design will enhance the existing workflow, not change or hinder it.
Universal AV are able to provide a complete solution from design and quotation to a managed integration support service. When you want to get your message as large as possible you know you are in safe hands with us because it's what we do best.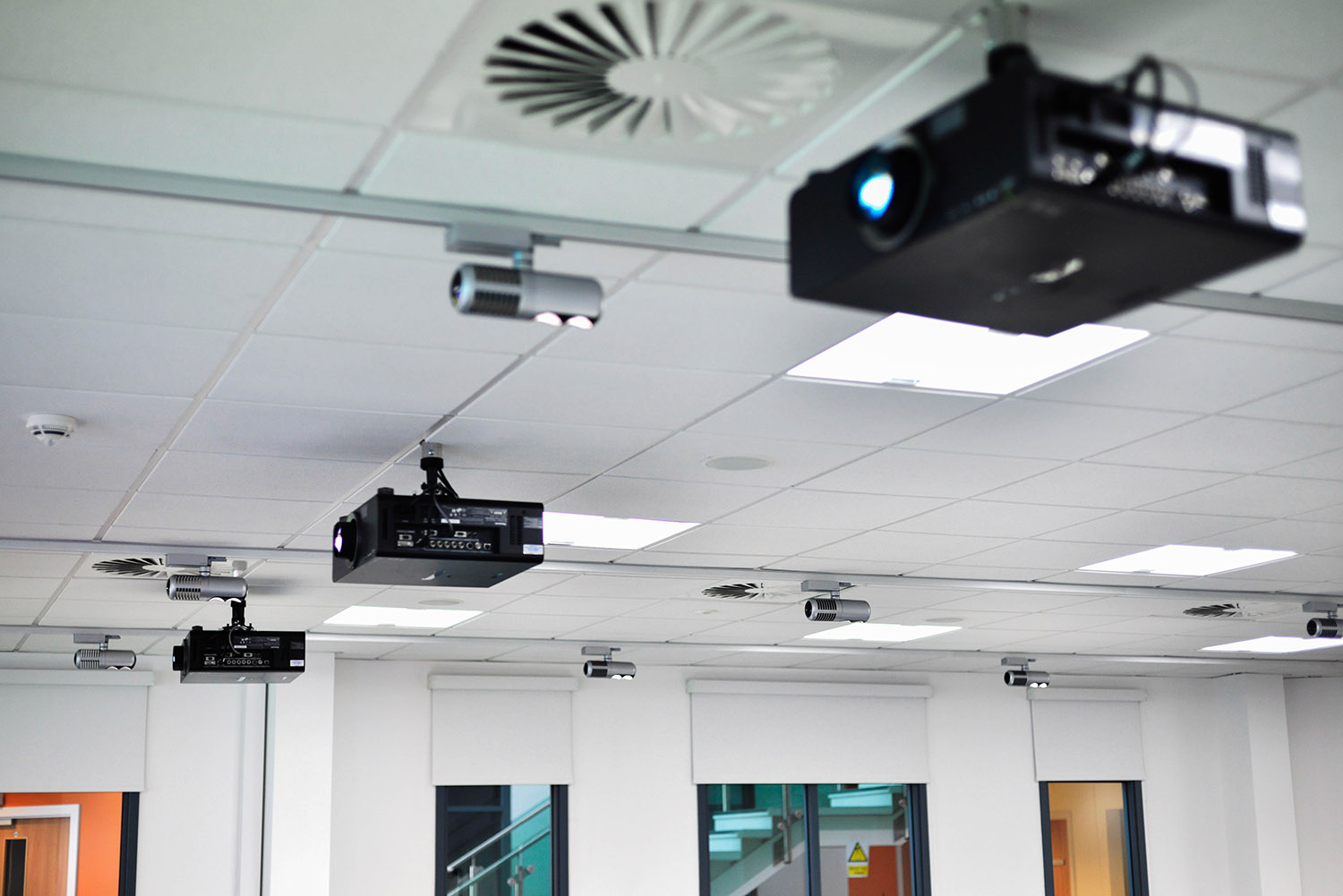 Benefits of projection:
Cost effective for large images
Relatively low cost
Reduced maintenance
Wide range of sizes, brightness and resolutions available.
Network control and monitoring
Flexible use – computer content, video, live TV, video conference
Projection
Case Study Highlight
Leeds Beckett University Carnegie School of Sport
Leeds Beckett University is a modern professional university with ambition worked with Universal AV Services to create an inspirational teaching and learning space.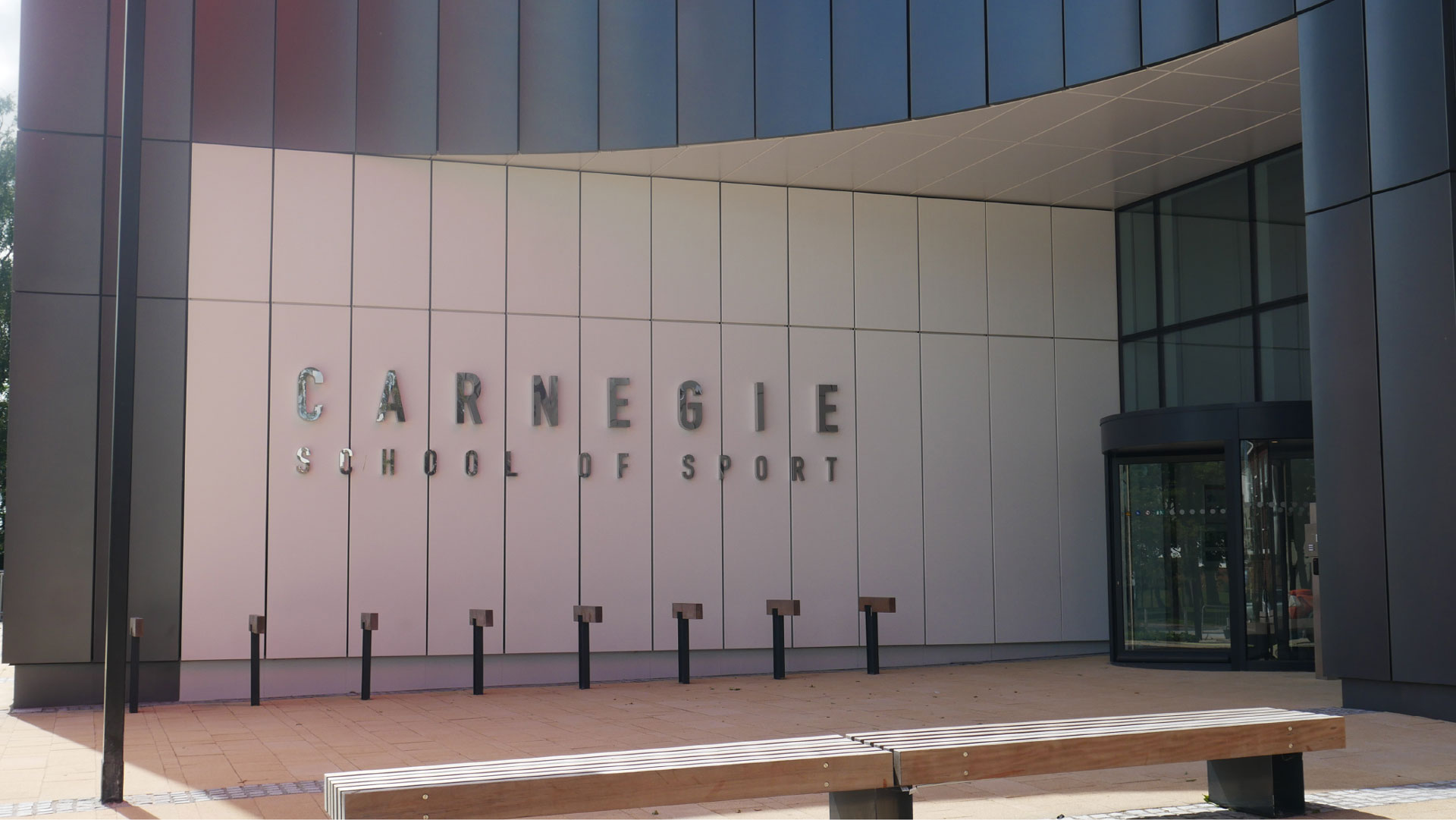 Suggested Environments for This Solution
Start your project today
To discuss your audio visual needs for your next project contact us. We will work with you to devise a solution to meet your requirements and needs.
Call 01274 200280
Email sales@uniav.com
Send us a message
"*" indicates required fields