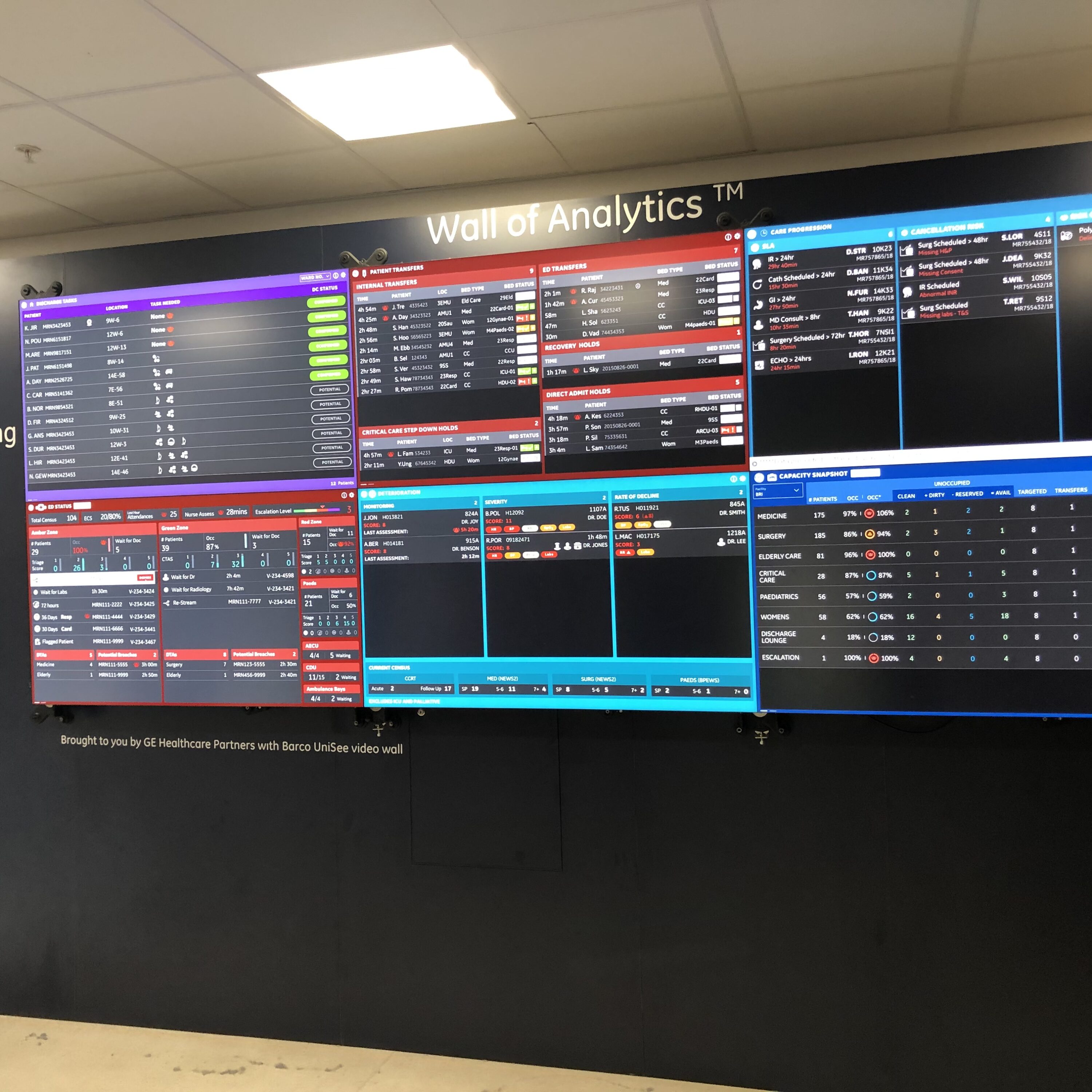 Environments:
Control Rooms
Audio Visual Technology helping you stay in control.
The need to make quick, informed decisions based on multiple data streams has always been imperative for many. Control Rooms, Decision Theatres or Operations Rooms are spaces that provide a central location where multiple disciplines can be brought together to achieve shared goals and objectives.
Universal AV has helped clients install audio visual control systems/av control systems for control rooms to monitor an array of information from logistics of goods and vehicles through to key response times for emergency services.
In control room environments the information to be displayed is detailed by the client; how it appears needs to accessible and clearly visible. This is where we are able to help. It is our job to get this information on screen in a precise and clear manner through the use of audio visual control systems. The use of commercial large format displays, projection or videowalls is perfect for this application. When integrated with multiviewers, switchers, wireless connectivity, interactive touch technology and streaming products, Universal AV can design system which will treat your multiple data with the urgency it deserves.
Our experienced team will work with you to discuss how the information needs to be displayed, where it is coming from and how quickly it needs to be processed and displayed. Real time information and live stream feeds need to be dealt with instantaneously with low to zero latency. Other factors such as audio and acoustics need to be taken into consideration where privacy is paramount.
We have operated in mission critical and highly sensitive control room environments where information needs to be treated with the upmost care and consideration. Our dedicated team of in-house engineers provide much needed continuity and dependability in these instances, often working under NDA conditions.
We have provided control rooms to the following areas:
Police
Corporate Boardrooms
Universities
Fire
Hospitals
Supermarket chains
Logistics companies
Suggested AV Solutions For
Control Rooms
Start your project today
To discuss your audio visual needs for your next project contact us. We will work with you to devise a solution to meet your requirements and needs.
Call 01274 200280
Email sales@uniav.com
Send us a message
"*" indicates required fields