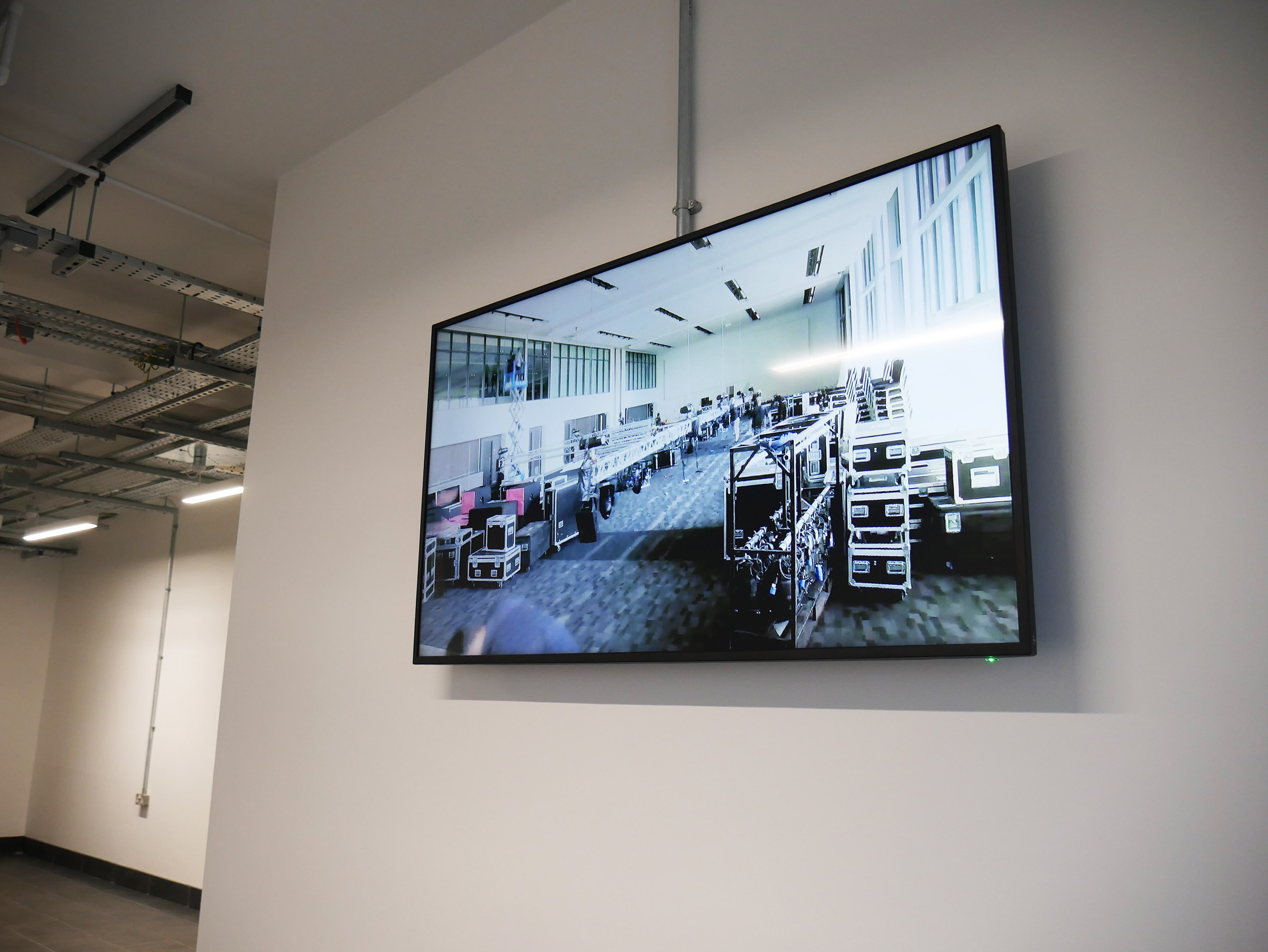 Solutions:
Commercial Displays
Commercial large format digital displays are the standard technology when it comes to medium sized images; whether it be a boardroom, reception area or teaching space, commercial LFD's are the perfect choice. Ideal for public areas, meeting rooms and classrooms, they are the perfect solution to a broad range of display solutions such as digital signage, wayfinding or data content display. Commercial LFD's or commercial displays are a versatile and cost effective solution to create maximum impact (videowalls) for any audience.
Commercial digital displays screens/LFD are available in a wide range of sizes from 32" to 100", ensuring a fit for any location or application. Resolutions range from 1080P HD, 4K and 8K meaning image and quality is never compromised. Technological innovations improve the quality and build of LFD's creating low powered, ultra-thin, bezel-free screens, commonly available as LCD, LED or OLED technologies.
At Universal AV we supply and integrate a wide range of commercial displays, which should not be confused with consumer TV's. Commercial displays or LFD's are designed to operate in a professional environment and optimised for a certain application such as digital signage or meeting rooms. Features such as high brightness, anti-reflective screens, multi-connectivity and portrait or landscape orientation are common place on a commercial LFD.
As a business investment, commercial LFD's are a reliable choice, designed to minimise downtime whilst providing fit-for-purpose, optimal performance with no compromise on quality. Commercial LFD's come with enhanced warranties of either three or five years designed to provide peace of mind whilst protecting the business investment. Unlike consumer TV's, the commercial LFD provides a predictable long-term total cost of ownership that is far more important than a low initial cost.
Universal AV have over thirty years' experience in the AV industry and are perfectly placed to advise and deliver the best options for commercial large format displays. We work with some of the leading manufacturers to allow us to select the right technology for you. Before we do anything, we consult with our customers to ascertain their objectives. We understand the task, the environment and how it will be used. Any solution we design will enhance the existing workflow, not change or hinder it.
Universal AV are able to provide a complete solution from design and quotation to a managed integration support service. When you want a clear message you know you are in safe hands with us because it's what we do best.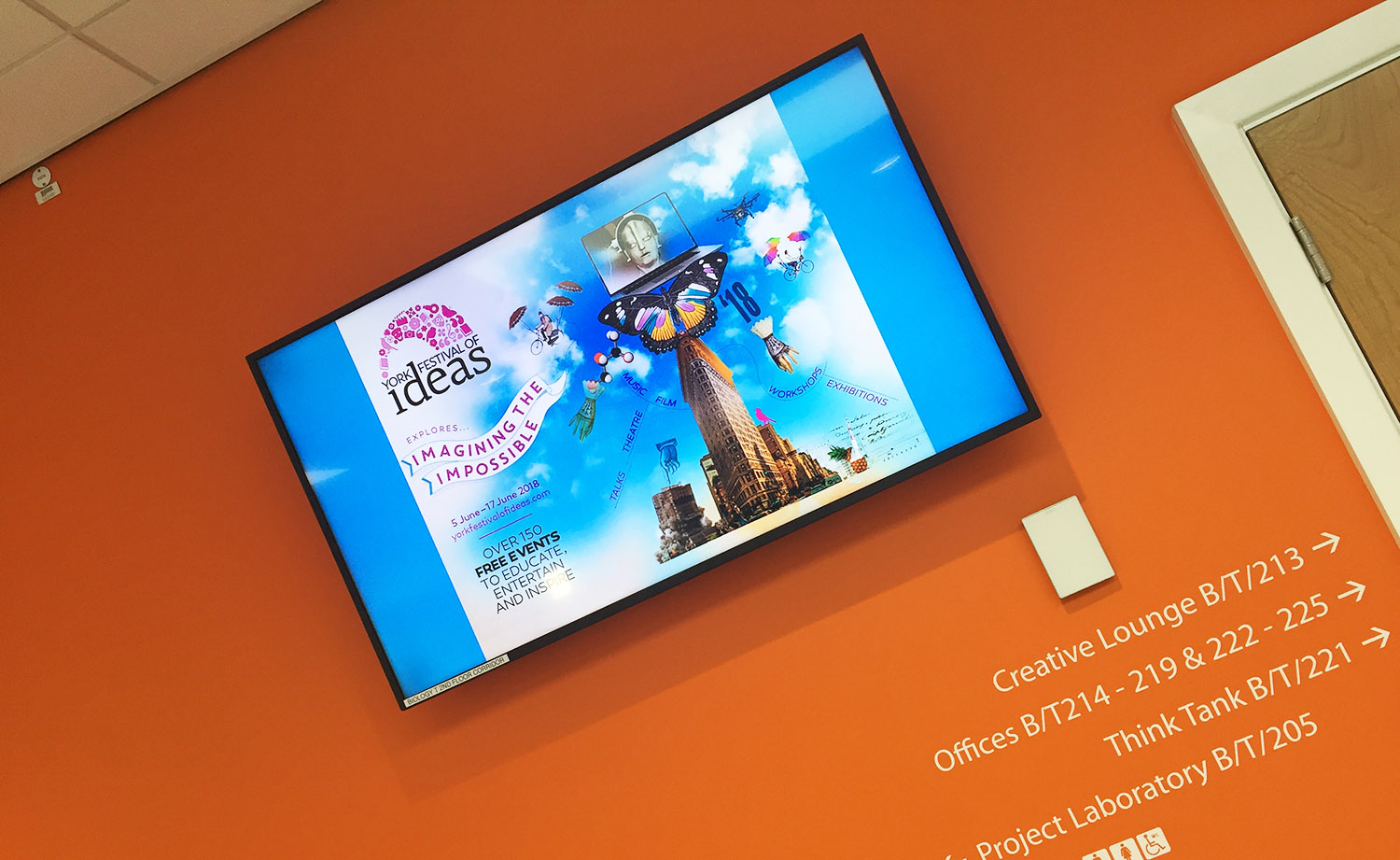 Benefits of large format commercial display screens:
Low total cost of ownership
Wide range of sizes and resolutions available
Display panel lifetime
Superior picture quality, brightness and uniformity
Designed to work long hours
Enhanced warranties
Suggested Environments for This Solution
Start your project today
To discuss your audio visual needs for your next project contact us. We will work with you to devise a solution to meet your requirements and needs.
Call 01274 200280
Email sales@uniav.com
Send us a message
"*" indicates required fields