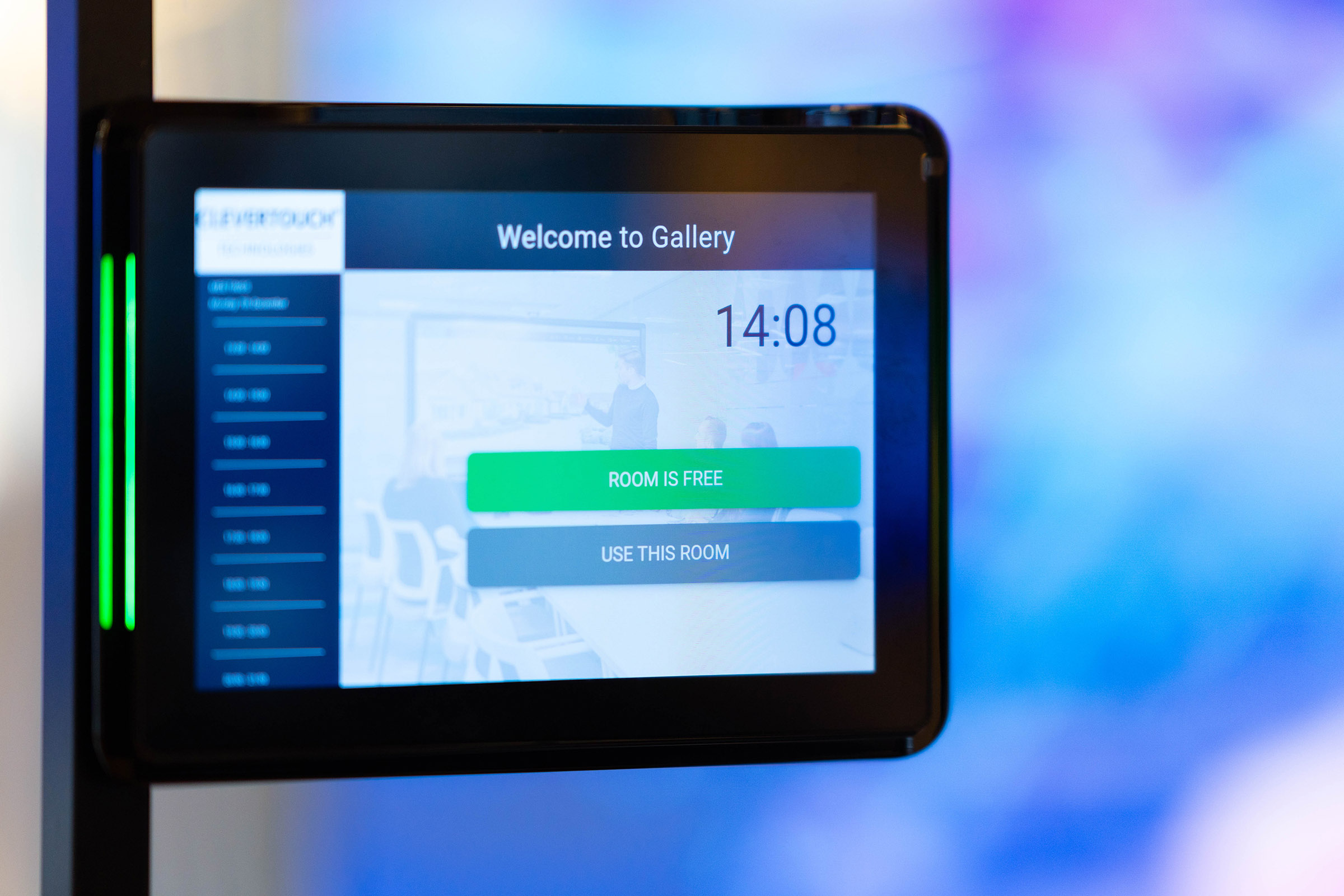 Solutions:
Room Booking Systems
With meeting room space at an all-time premium, meeting room booking systems and meeting room booking software are a practical way of effectively managing your room assets. Suitable for any organisation, a room booking system helps to maximise workspace utilisation and save money, by reducing downtime and "no show" meetings.
Working alongside your existing IT infrastructure a room booking system will integrate with leading operating systems, such as Microsoft exchange and Google calendar to help ensure meeting rooms and meetings are used as effectively as possible. It will display the immediate room status and can be booked by either a calendar invitation, use of a mobile app or directly from the touch screen. Intuitive led light on the edge of the panel allows the status of the room to be seen at a glance via a simple traffic light system.
Advanced meeting room booking solutions will display the room size and the equipment available in the room, as well as offering additional facilities such as booking refreshments. Occupancy sensors can be integrated so if a booked room is not utilised by a predetermined time, it will be released as available.
Analytics are available to help manage and monitor building assets. From a single portal, which can be hosted on-premises or in the cloud, an organisation can see how many desks, collaboration/huddle space, meeting rooms, boardrooms and ad-hoc spaces are available and how they are being utilised by staff. Equipment usage can be monitored to see what and how equipment is being utilised in these spaces. Using these analytics, an organisation can ensure rooms are booked effectively for the meeting and that equipment is provided only where it is needed.
Universal AV have over thirty years' experience in the AV industry and are perfectly placed to advise and deliver the best options for a room booking solution. We work with some of the leading manufacturers to allow us to select the right technology for you. Before we do anything, we consult with our customers to ascertain their objectives. We understand the task, the environment and how it will be used. Any solution we design will enhance the existing workflow, not change or hinder it.
Universal AV are able to provide a complete solution from design and quotation to a managed integration support service. When you want to ensure your meeting estate if utilised as effectively as possible you know you are in safe hands with us because it's what we do best.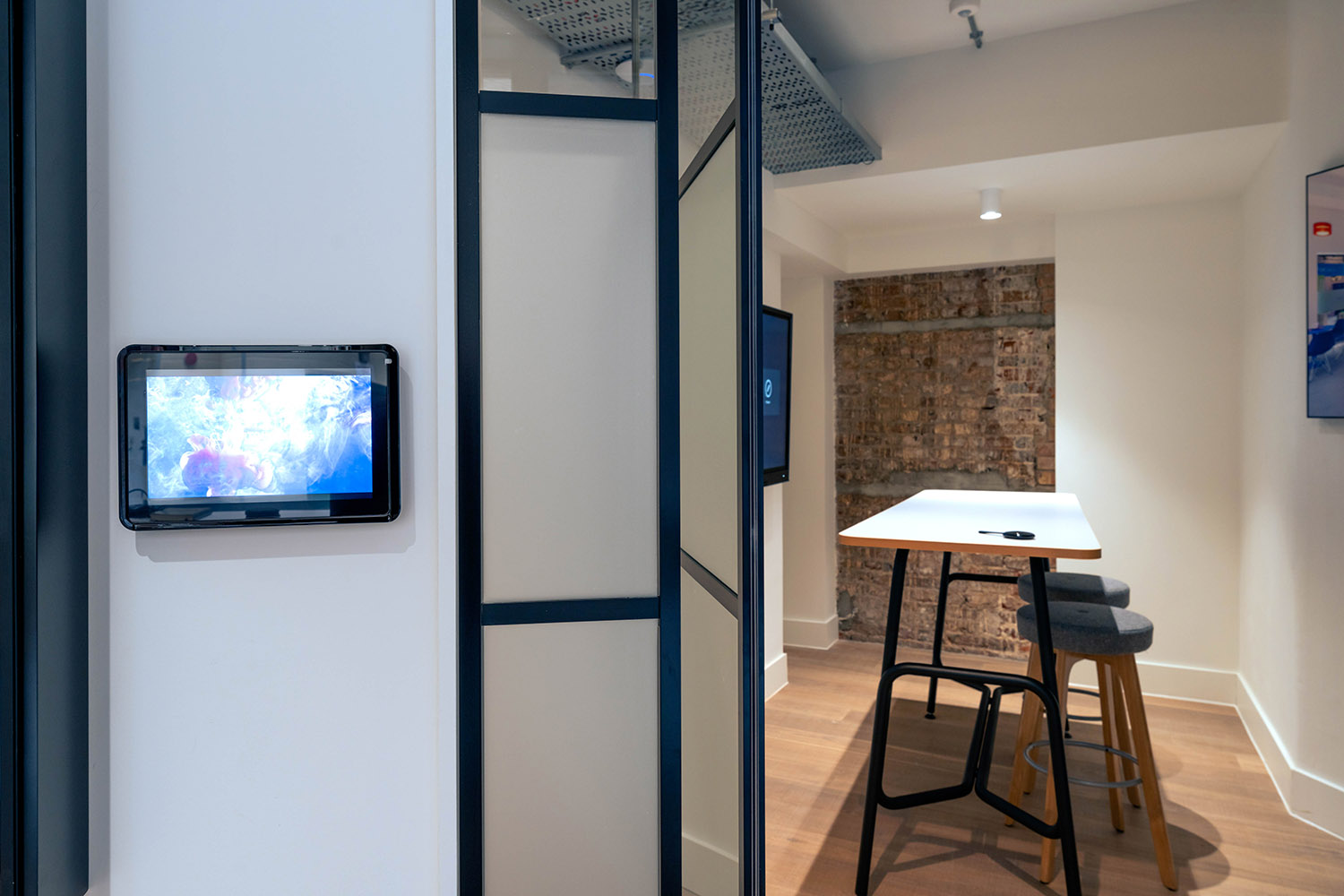 Benefits of Room Booking:
Maximise workspace utilisation
Avoid frustration and reduced productivity through double bookings
Increase the reach of your corporate message, using room signs to show other content
Use analytics to assess occupancy and effectiveness of meeting space
Suggested Environments for This Solution
Start your project today
To discuss your audio visual needs for your next project contact us. We will work with you to devise a solution to meet your requirements and needs.
Call 01274 200280
Email sales@uniav.com
Send us a message
"*" indicates required fields