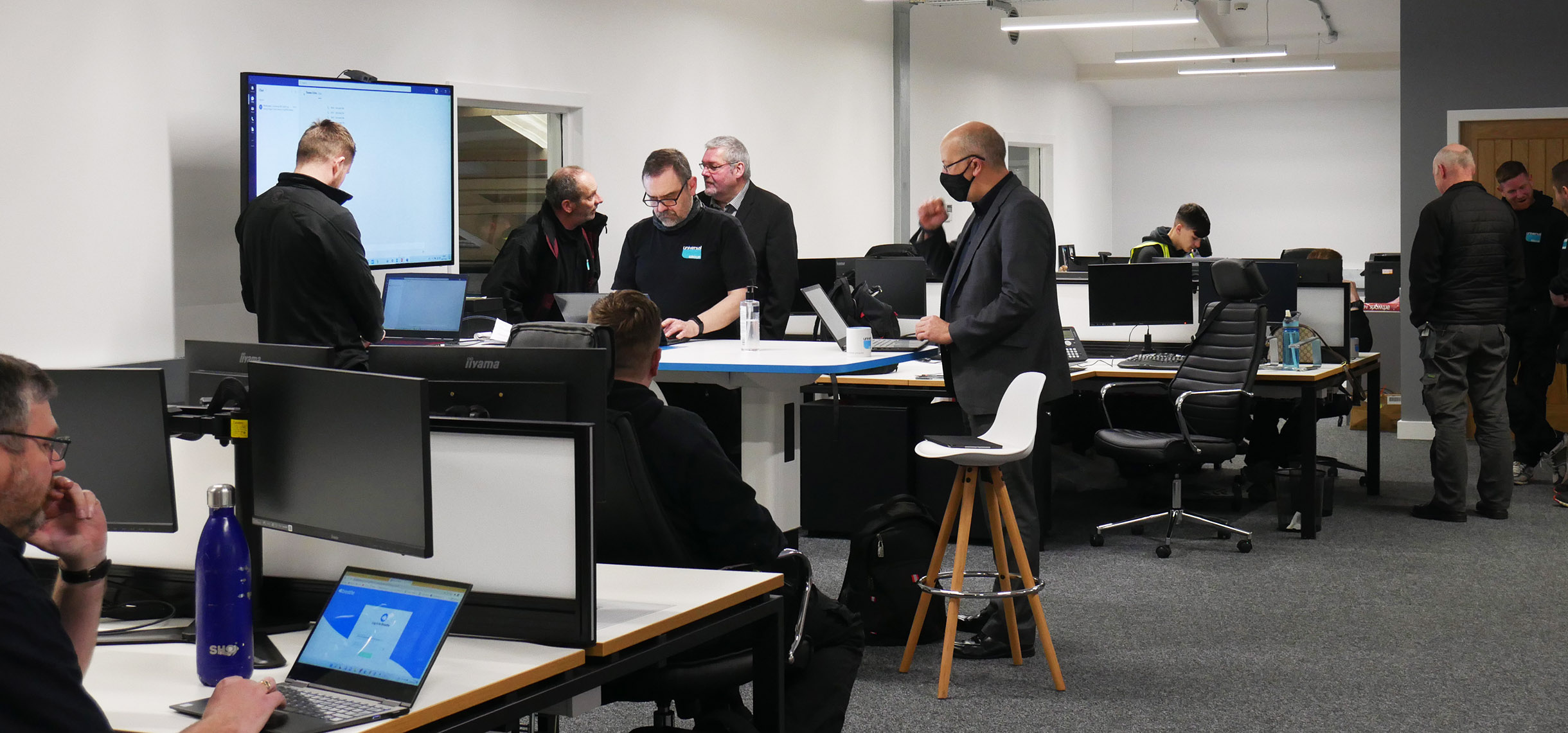 Services:
Training
We deliver Audio Visual training programs (AV training) that instil user confidence and adoption in the solutions provided.
The installation is complete, the room is tidy and it all looks amazing. You have invested in truly remarkable technology that is going to help the manner in which you carry out day to day functions; AV training should be the next step, however all too often we see this element overlooked.
In many organisations the audio visual solution is often procured to help with saving costs, time, increase productivity and enhance communications both internally and externally. These can only be truly recognised as a ROI if audio visual training is carried out and user adoption takes place.
Universal AV has devised and developed in-depth audio visual training programs to ensure that you get the most out of the solutions you have installed. As a first measure, onsite installation engineers will carry out user acceptance training. This ensures that the solution can be utilised whilst formal training is organised and delivered.
There are varying approaches including:
One to one training – Train the trainer
Often companies will have a champion or several of the audio visual solution installed who will help train others once they have received in depth training. The knowledge and training they impart will be specific to individual groups. We are able to come back and train further trainers as and when required
Group Training – Are often implemented when use of the system is basic and all need a brief understanding
Training manuals
Refresher training
All AV training takes place on site with incumbent solutions to get the most from the session or in manufacturer specific centres where the user can be trained on the designated equipment. Through 3rd parties, we have the potential to offer on-line training.
If you would like a bespoke training package or have any questions about our training plans please contact us.
Start your project today
To discuss your audio visual needs for your next project contact us. We will work with you to devise a solution to meet your requirements and needs.
Call 01274 200280
Email sales@uniav.com
Send us a message
"*" indicates required fields