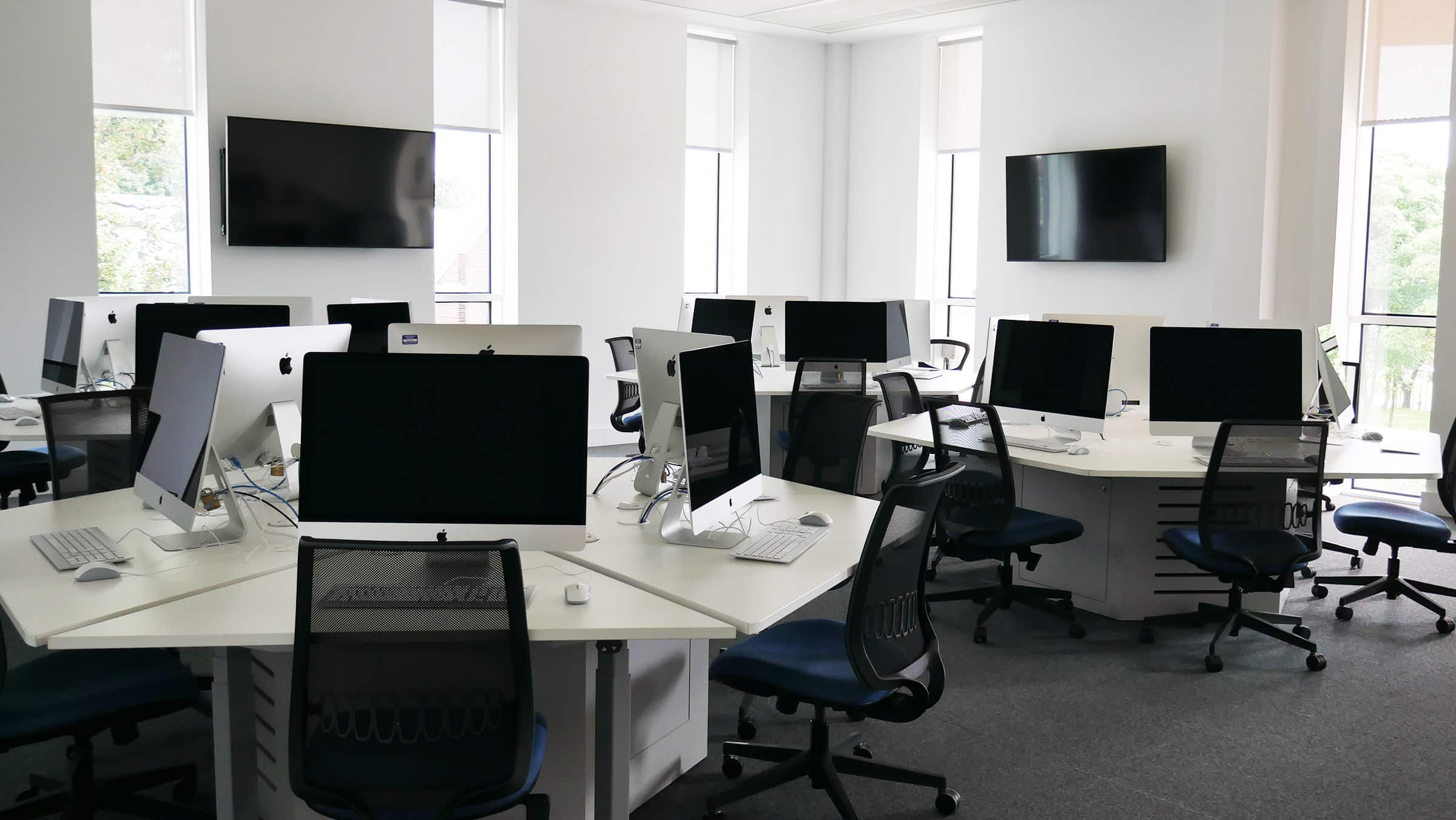 Environments:
Classrooms
Audio Visual Technology helping inspire and engage the modern academic and student.
The way in which we learn and receive information has evolved dramatically over the last 5 years, as has the manner in which it is delivered. Whether it be in person, online, over distance or a combination of all, we have had to adapt.  The successful integration of audio visual solutions has brought all of these elements together in a blended learning environment fit for the 21st century.
AV Solutions for Classrooms
Many classrooms feature interactive screens or touch screens as many refer to them.  They provide an effective tool for imparting knowledge, allowing for collaboration and student participation.  Information can either be accessed directly from the school's server through the screen or by connecting a device.
Short throw projection is used within the classroom setting.  This provides a cost effect way for displaying content.
In a higher education setting, students could be allowed to bring their own devices into a room and connect wirelessly to the screen to showcase what they have been working on.   Simple devices such as a Barco Clickshare  or if to a screen with connectivity built in such as a Clevertouch , this is simply done at the touch of a button.
Sectors We Work In
Universal AV have worked with various universities, such as the University of Leeds, within the higher education sector to install AV solutions to classrooms to improve the learning experience.
Classrooms do not just belong in the education environment, we have installed solutions across other sectors that use classrooms as training rooms, such as the police.
Universal AV have worked with companies within the health care sector, such as Bradford Teaching Hospitals NHS Foundation Trust, to provide the latest AV technology within training rooms.
Universal AV have worked with various corporate businesses to provide AV solutions within training rooms.
Why Choose Universal AV for Your Classroom AV Solutions
Universal AV have supplied classroom solutions to the education sector for longer than we care to remember.  We have seen it all. From the original OHP's, through to projection and integrative screens. We have developed classroom solutions in line with technological advances. Get in touch with us to see how we can help with your audio-visual needs.
Classrooms
Case Study Highlight
Leeds Beckett University Carnegie School of Sport
Leeds Beckett University is a modern professional university with ambition worked with Universal AV Services to create an inspirational teaching and learning space.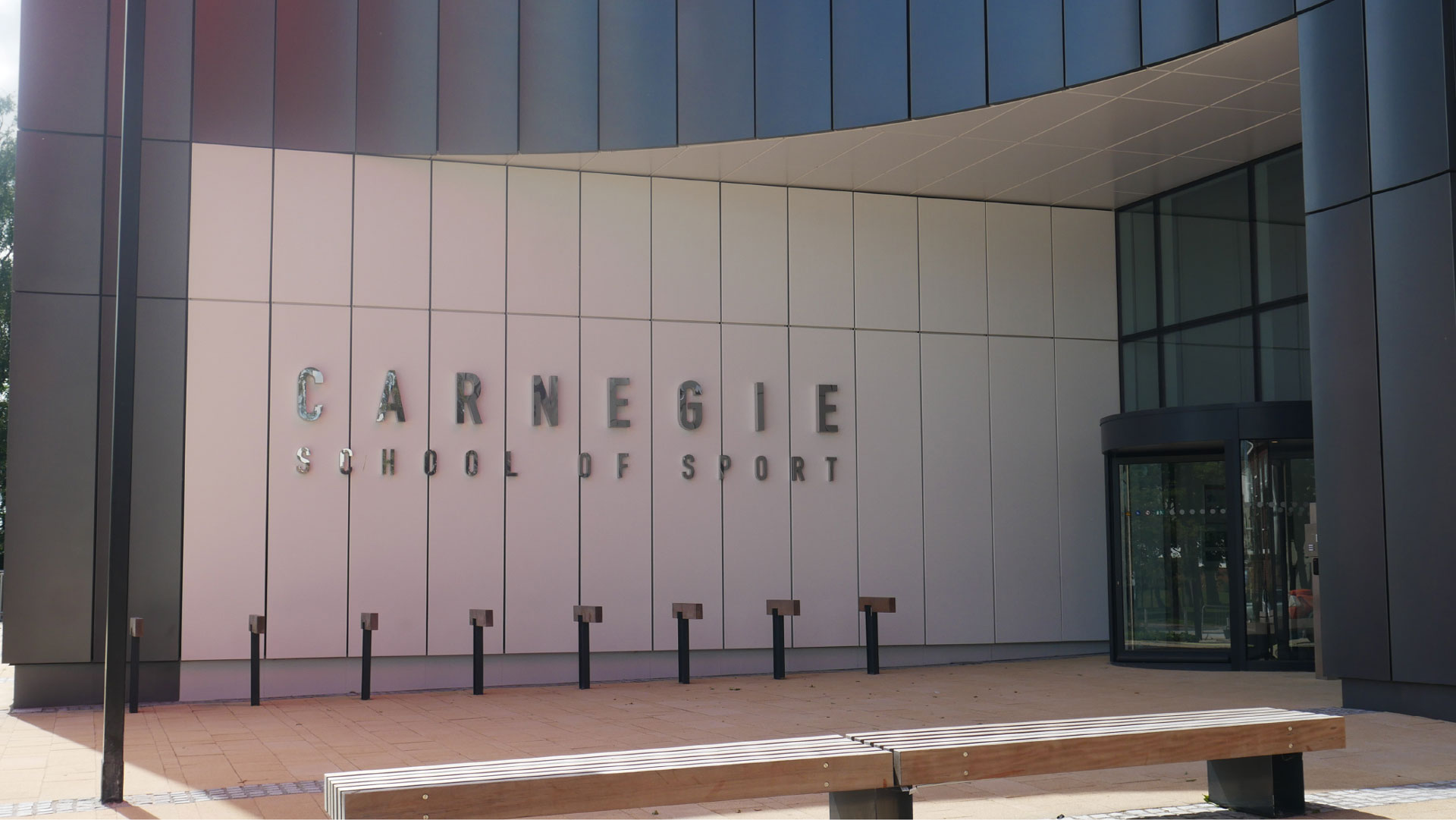 Suggested AV Solutions For
Classrooms
Start your project today
To discuss your audio visual needs for your next project contact us. We will work with you to devise a solution to meet your requirements and needs.
Call 01274 200280
Email sales@uniav.com
Send us a message
"*" indicates required fields