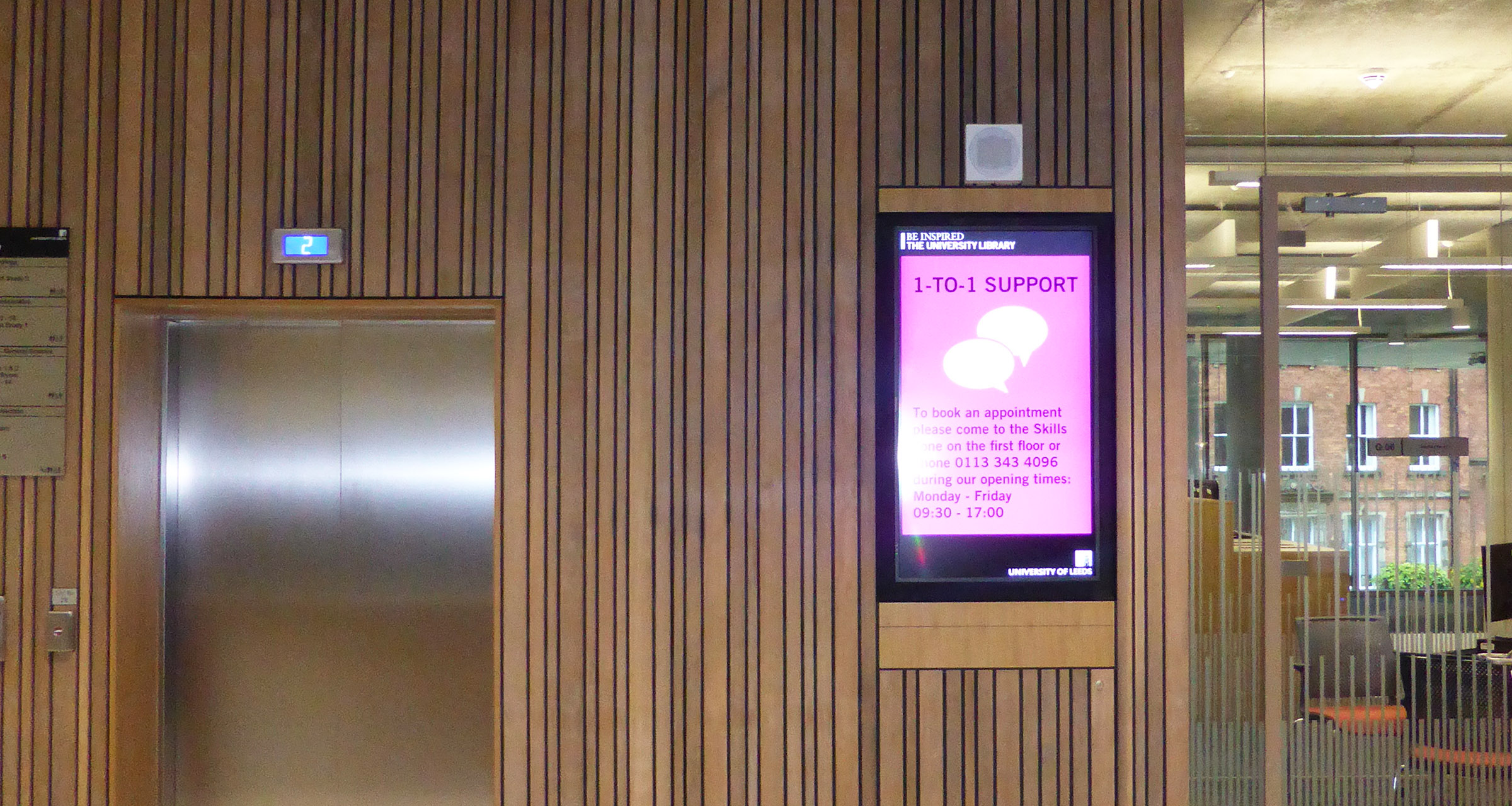 Solutions:
Digital Signage
Digital Signage is the use of multimedia content to relate a specific message to a target audience. Live TV, video, still images, web content, RSS feeds and text can be combined on a single commercial display screen to produce an engaging, entertaining and informative presentation.
Digital signage solutions can now be seen everywhere, from the shop floor, the factory floor and reception area to the university canteen, building foyer or walkway. The messages are load, clear and precise. Moving content is used to catch the eye and engage, whilst pertinent information is digitally displayed, underpinning the message.
Digital signage solutions can operate on premises or in the cloud, allowing information to be controlled across multiple devices and end points over an entire estate regardless of physical location. Digital signage systems can be purchased out right or via subscription, making it a very affordable solution.
Digital signage systems can be set up to reflect the needs of the application and the environment. Ideal across all sectors, corporate, education, hospitality, public sector and health care.  Different users can control different areas of information depending on job role and location. Corporate information can be mixed with local information, making content more engaging and relevant.
Corporate branding and logos can easily be added to create dynamic and eye catching content on the digital signage screens. Control is now in the hands of the user, making it easy to provide instant, up to date information where it counts.
Universal AV have over thirty years' experience in the AV industry and are perfectly placed to advise and deliver the best options for digital signage solutions. We work with some of the leading manufacturers to allow us to select the right technology for you. Before we do anything, we consult with our customers to ascertain their objectives. We understand the task, the environment and how it will be used. Any solution we design will enhance the existing workflow, not change or hinder it.
Universal AV are able to provide a complete solution from design and quotation to a managed integration support service. When you want your message to reach your audience you know you are in safe hands with us because it's what we do best.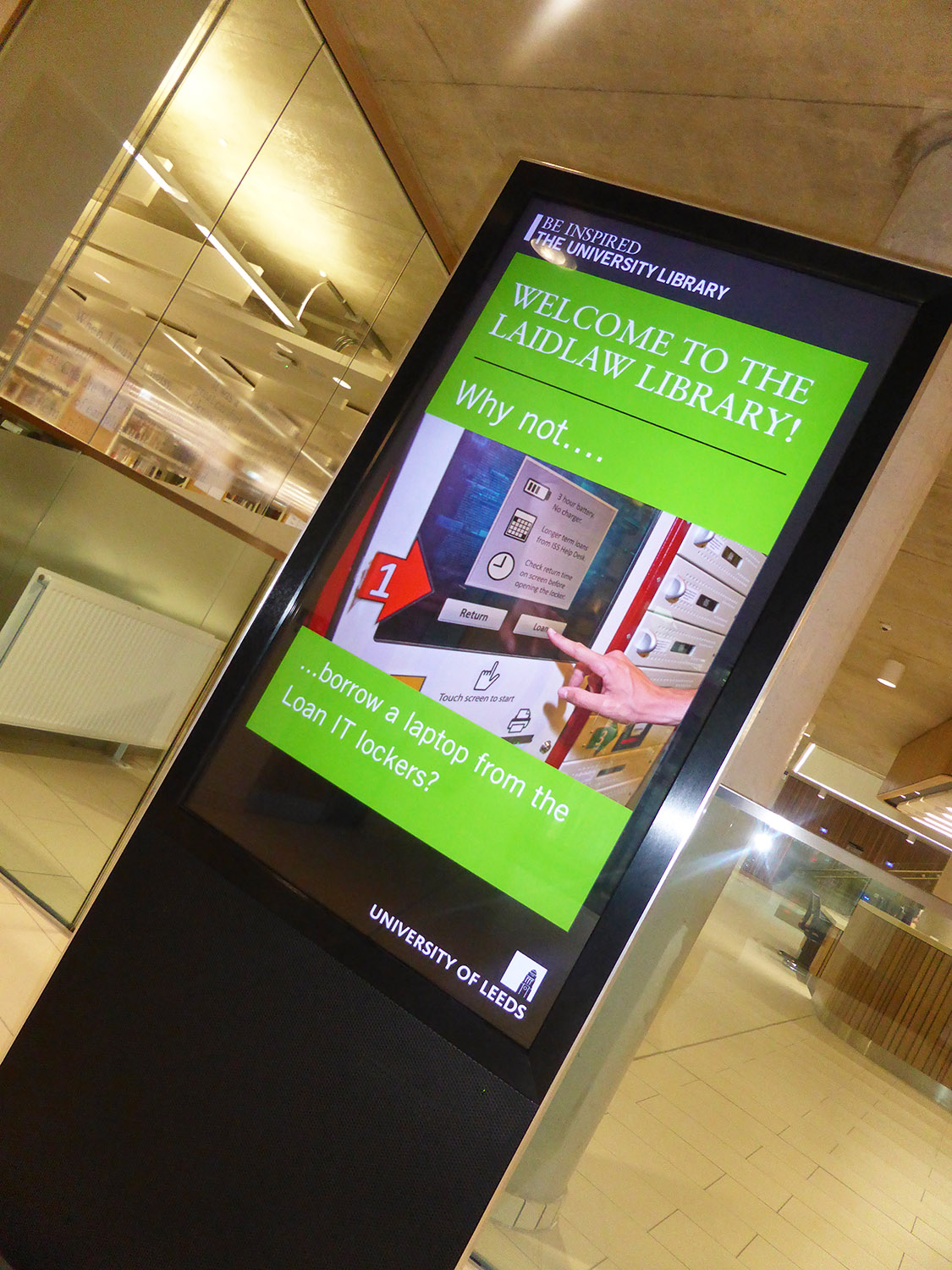 Benefits of Digital Signage:
Low running costs – no more expensive advertising campaigns or printing costs
Instantaneous messages
Dynamic content which can change with the target audience
Complete user control
Corporate branding
One off purchase or subscription available.
Digital Signage
Case Study Highlight
Laidlaw Library
Universal AV – Taking a University's Dreams and Turning them in Reality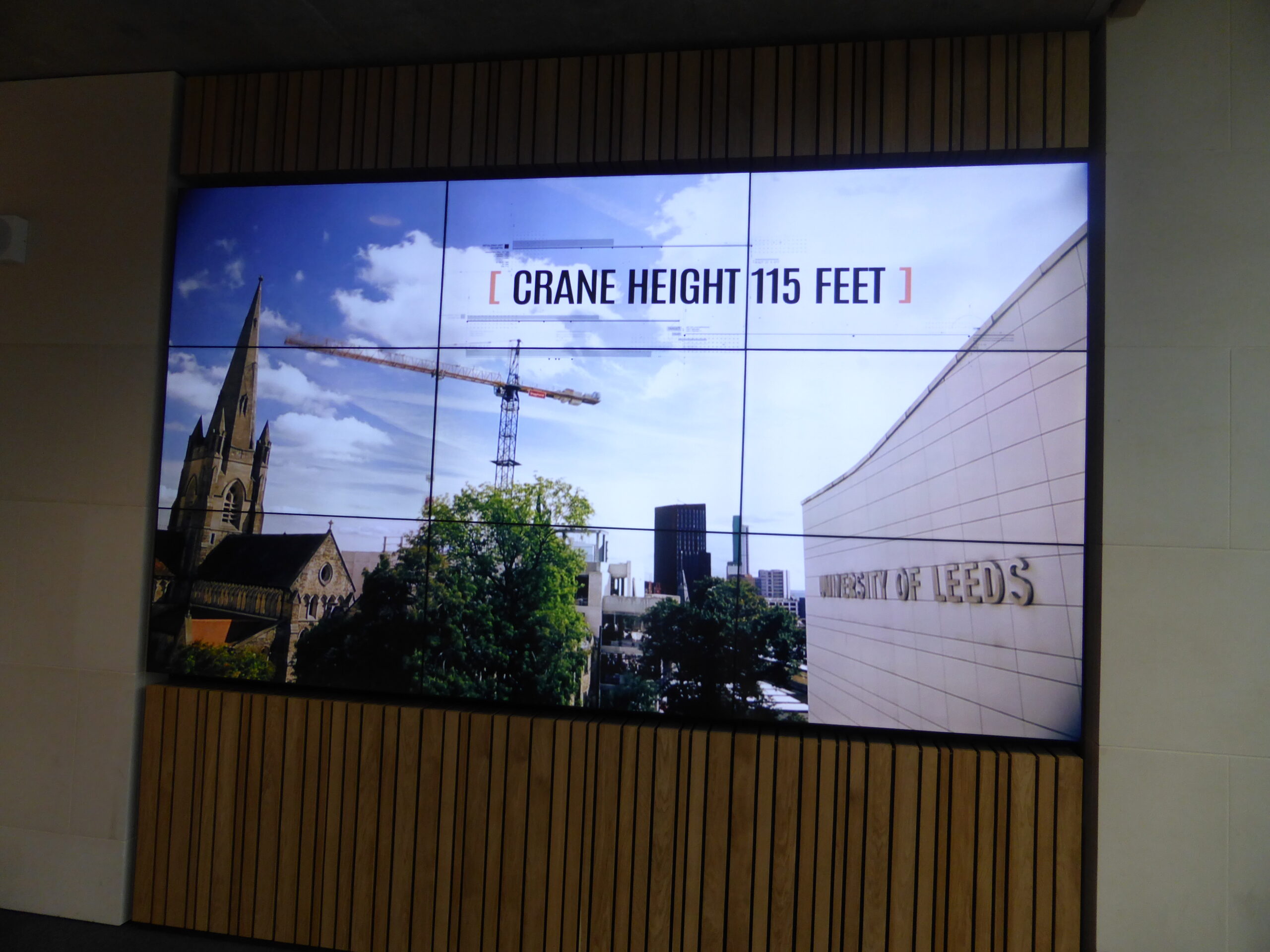 Suggested Environments for This Solution
Start your project today
To discuss your audio visual needs for your next project contact us. We will work with you to devise a solution to meet your requirements and needs.
Call 01274 200280
Email sales@uniav.com
Send us a message
"*" indicates required fields