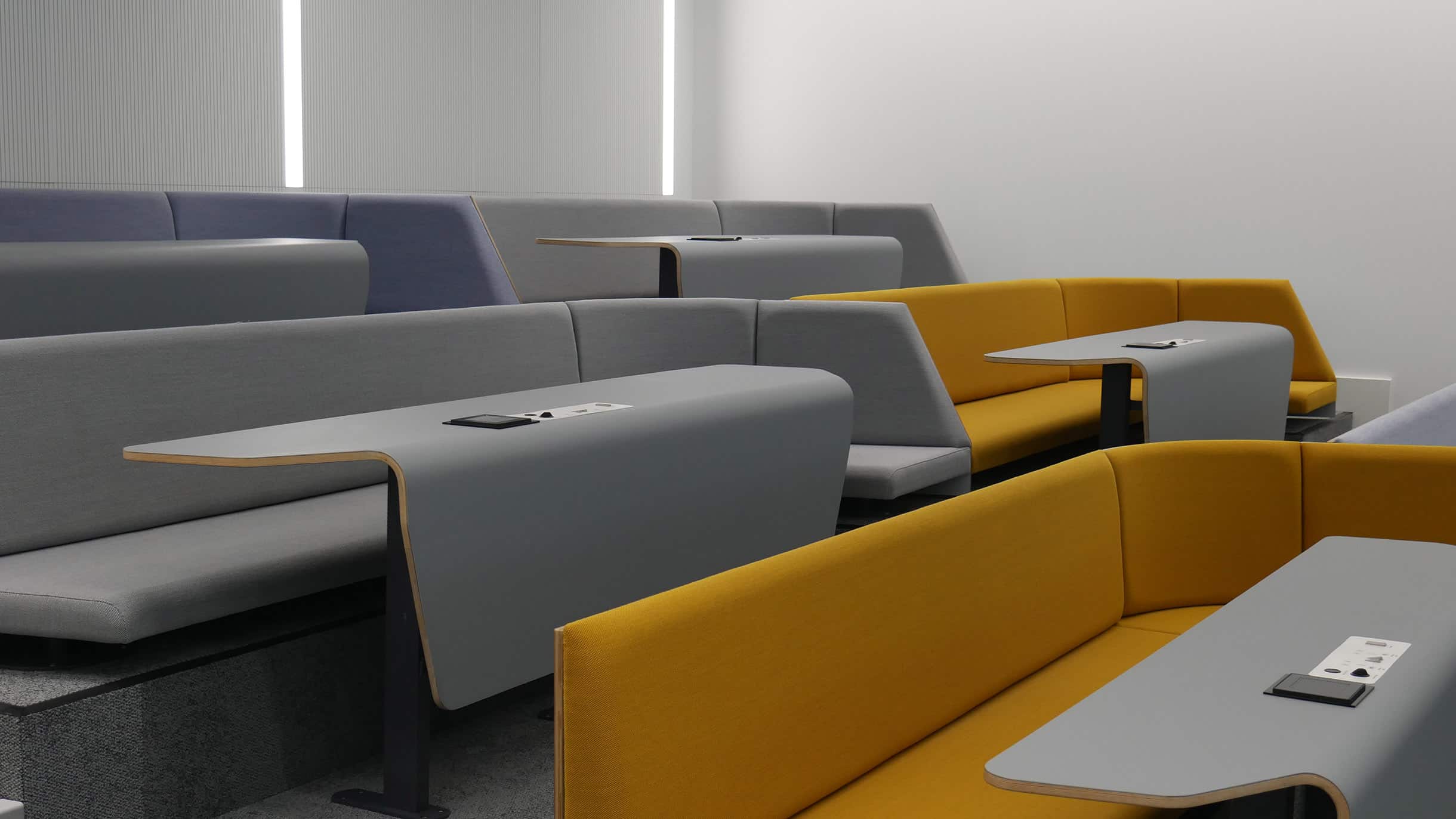 Solutions:
AV Furniture
AV Furniture should not only look good; it should be functional. Well-designed audio visual technical furniture can make all the difference to the performance of the audio visual equipment and can make the whole experience less of a challenge.
Universal AV can offer a range of AV furniture and technical furniture suitable for the lecture theatre, the board room, the conference facility, meeting room or the huddle space. Good Audio Visual furniture is designed to be functional and accommodate the AV technology whilst being ergonomic, comfortable and aesthetically pleasing.
We offer both off the shelf and bespoke solutions, manufactured in a variety of materials to suit the application, design and budget. Well-designed AV furniture and technical furniture can not only enhance and maximise the space but can influence how the space is used. Mobile solutions can allow for different seating configurations, meaning rooms can be used for multiple disciplines.
AV furniture can be designed in a variety of colours and finishes and include any corporate colours or branding. DDA compliance can and should be considered to provide inclusion of all in meeting and work spaces. Connectivity can be incorporated to match the application, with a range of AV connections and power offering available. Acoustic control and privacy panels can be added for use in open plan areas, all designed to provide a workable and cost effective solution.
Ultimately the purpose of the AV furniture is to offer an organised intuitive workspace, therefore whether it is traditional or modern, pre-designed or custom made Universal AV are dedicated to ensure that design does not outweigh functionality, quality, versatility and security.
Universal AV have over thirty years' experience in the AV industry and are perfectly placed to advise and deliver the best options for audio visual furniture. We work with some of the leading manufacturers to allow us to select the right furniture for you. Before we do anything, we consult with our customers to ascertain their objectives. We understand the task, the environment and how it will be used. Any solution we design will enhance the existing workflow, not change or hinder it.
Universal AV are able to provide a complete solution from design and quotation to a managed integration support service. When you want the right furniture for the space you know you are in safe hands with us because it's what we do best.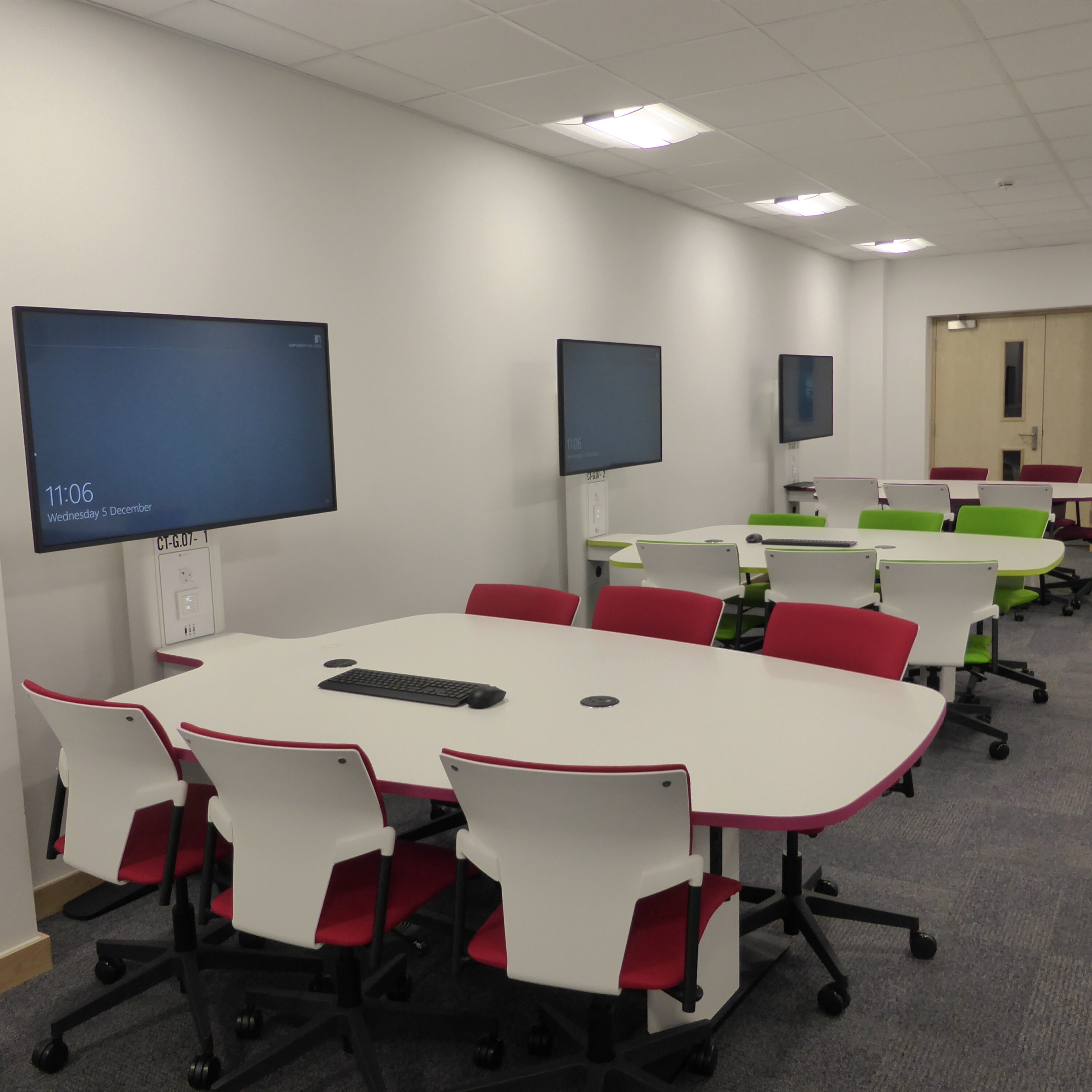 Benefits of AV furniture:
Ergonomic designs can make audio visual equipment more accessible
Better use of space and innovative designs allow for audio visual equipment to be unobtrusive
Allows for ease of use and increased functionality
Quality, robust and fit for purpose furniture protects the investment
Corporate branding
AV Furniture
Case Study Highlight
Leeds University Business School Creating Collaborative Environments to Foster Learning
The University of Leeds was established in 1904 and is one of the largest higher education institutions in the UK. The University is in a world top 100 University and is renowned globally for its quality of teaching and research. Investing in Knowledge and Opportunity is key for the University; ensuring students have the best possible education and experience possible.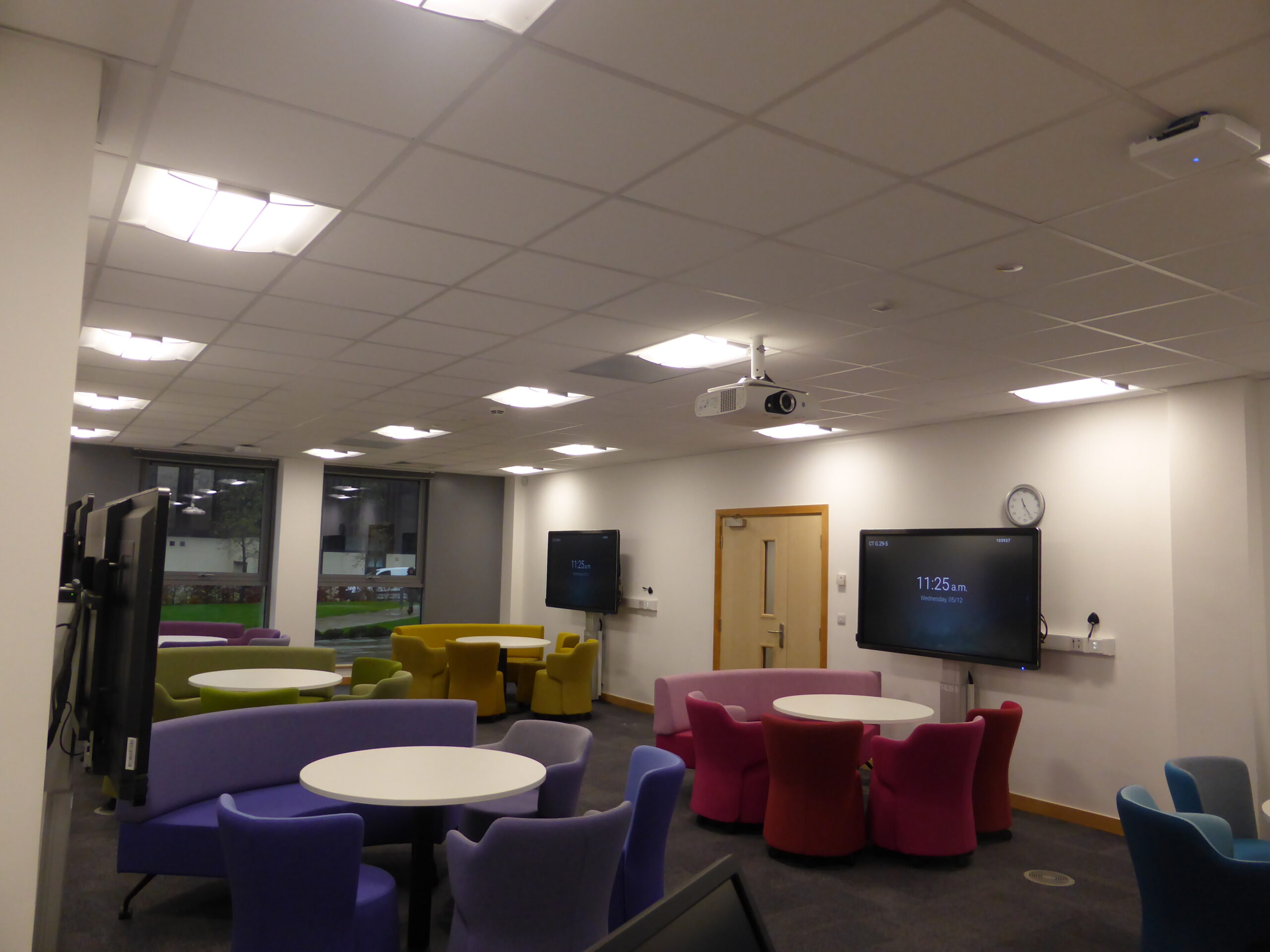 Suggested Environments for This Solution
Start your project today
To discuss your audio visual needs for your next project contact us. We will work with you to devise a solution to meet your requirements and needs.
Call 01274 200280
Email sales@uniav.com
Send us a message
"*" indicates required fields