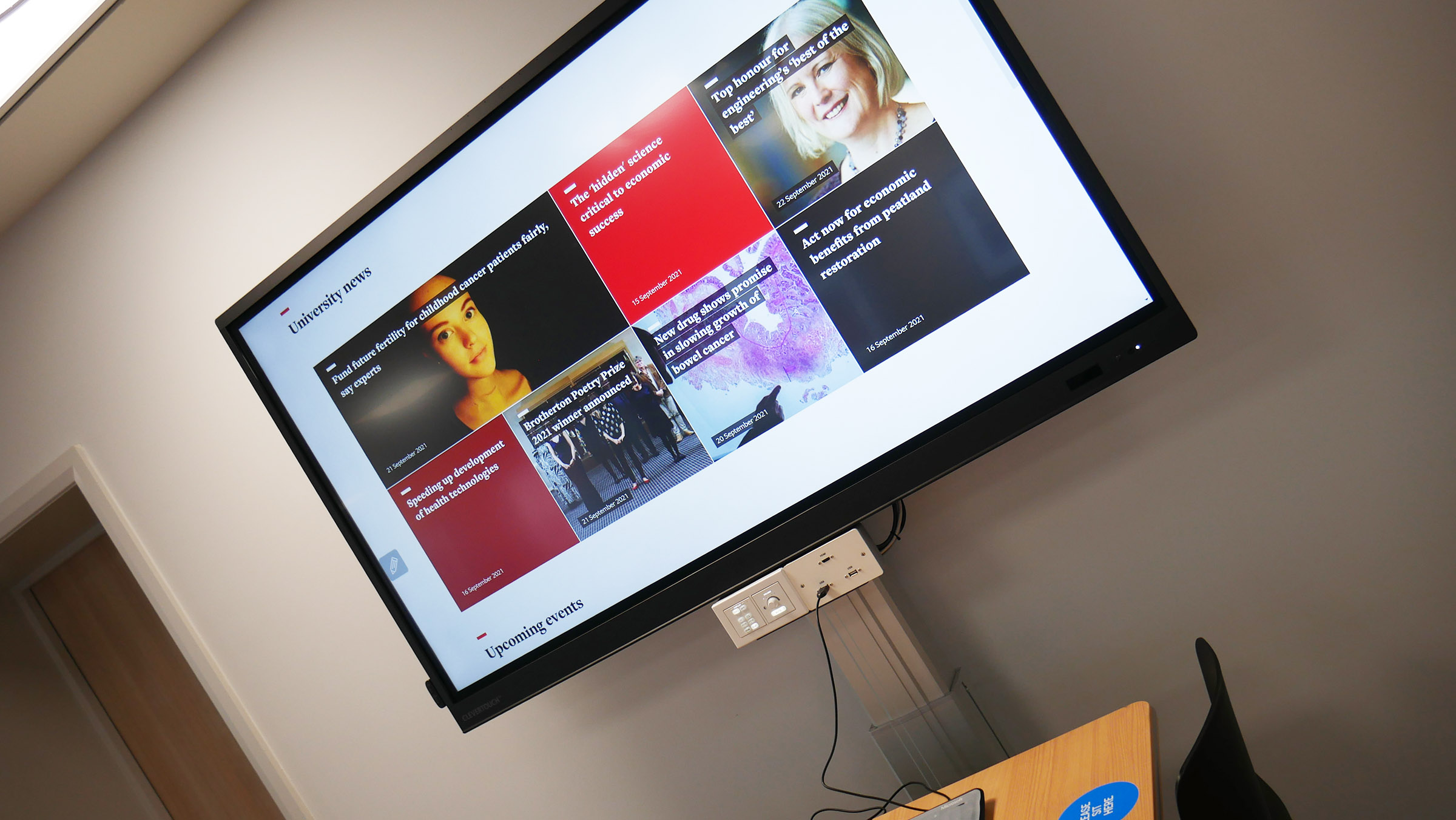 Solutions:
Interactive Displays
Interactive displays, interactive education solutions and Smart Boards as they were all known were traditionally found in education environments. As early users of this interactive whiteboard technology moved into the work place so did the technology.
Interactive whiteboard technology/touch screens allows for the physical interaction between an individual and a PC program. Ideally suited to the meeting or training room, interactive products are fast becoming the "must have" in a modern collaborative environment. Now more affordable and available in larger screen sizes, they are an essential tool for the modern workplace.
Every meeting should be a chance for your business to improve productivity and results. By making meetings visual and interactive, you can work with information in a more meaningful and effective way.
The use of interactive technology bridges the disciplines for the flexible workspace, allowing local and remote workers to come together, collaborate and share information like never before. The same documents and data can be worked on at the same time across multiple locations and by multiple work groups, meaning workflows and decisions can be reached quicker and more effectively.
Interactive displays and technologies integrate seamlessly with unified communications platforms such as Microsoft Teams and Zoom, providing a powerful solution for any organisation. Work Can be seen and shared instantly with everyone working together and engaged in the same task.
Universal AV have over thirty years' experience in the AV industry and are perfectly placed to advise and deliver the best options for interactive touchscreen solutions. We work with some of the leading manufacturers to allow us to select the right technology for you. Before we do anything, we consult with our customers to ascertain their objectives. We understand the task, the environment and how it will be used. Any solution we design will enhance the existing workflow, not change or hinder it.
Universal AV are able to provide a complete solution from design and quotation to a managed integration support service. When you want total interactive collaboration you know you are in safe hands with us because it's what we do best.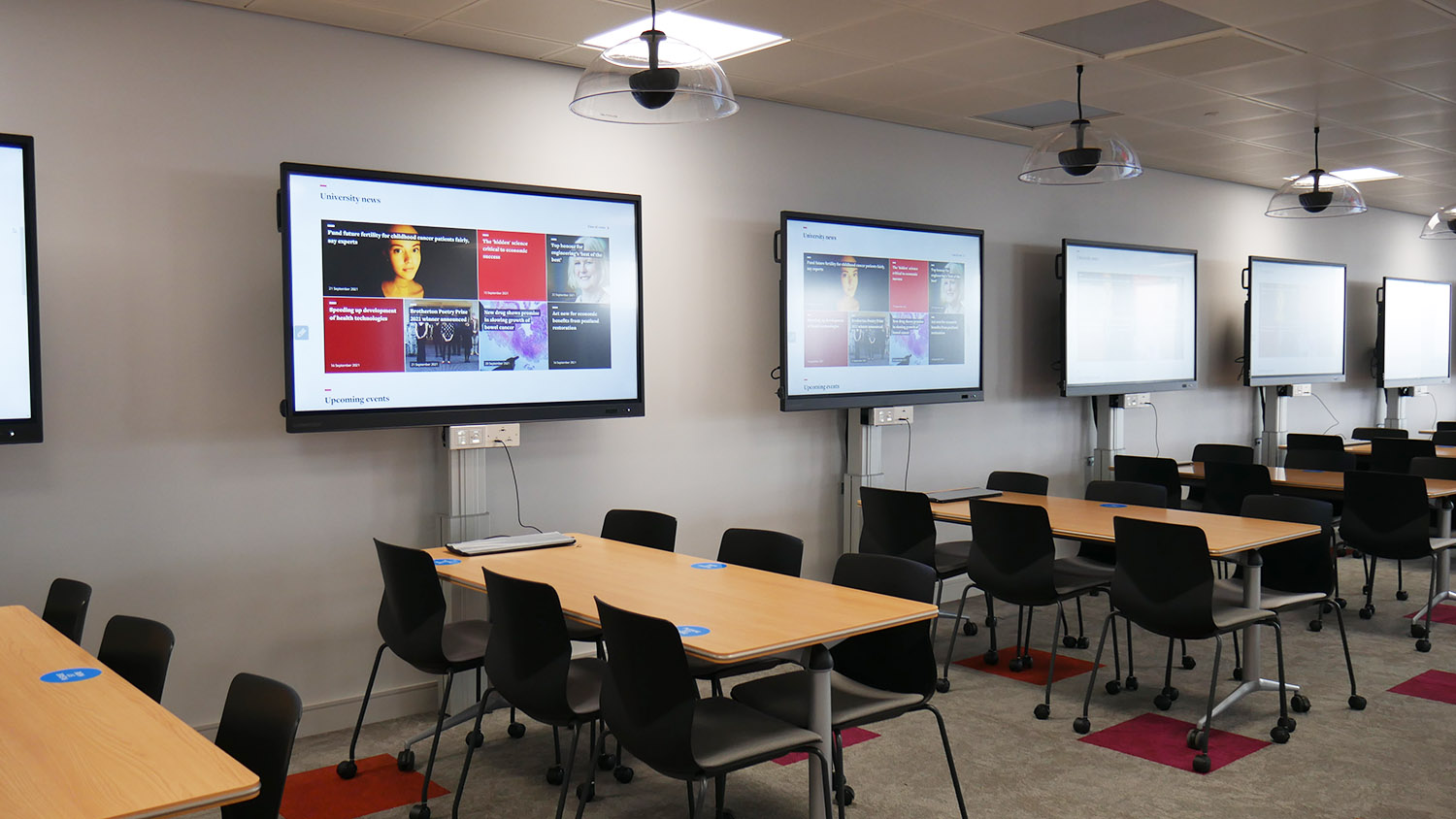 Benefits of Interactive Displays:
Do all delegates receive the same clear line of sight?
Do hearing loops need installing?
Where will speakers be located?
What size of screen needs to be used?
Will there any special needs that need to be met?
Can the audience participate?
Will the presentation be streamed to a live audience?
Does the presenter solutions need to be intuitive to use?
Interactive Displays
Case Study Highlight
Leeds University Business School Creating Collaborative Environments to Foster Learning
The University of Leeds was established in 1904 and is one of the largest higher education institutions in the UK. The University is in a world top 100 University and is renowned globally for its quality of teaching and research. Investing in Knowledge and Opportunity is key for the University; ensuring students have the best possible education and experience possible.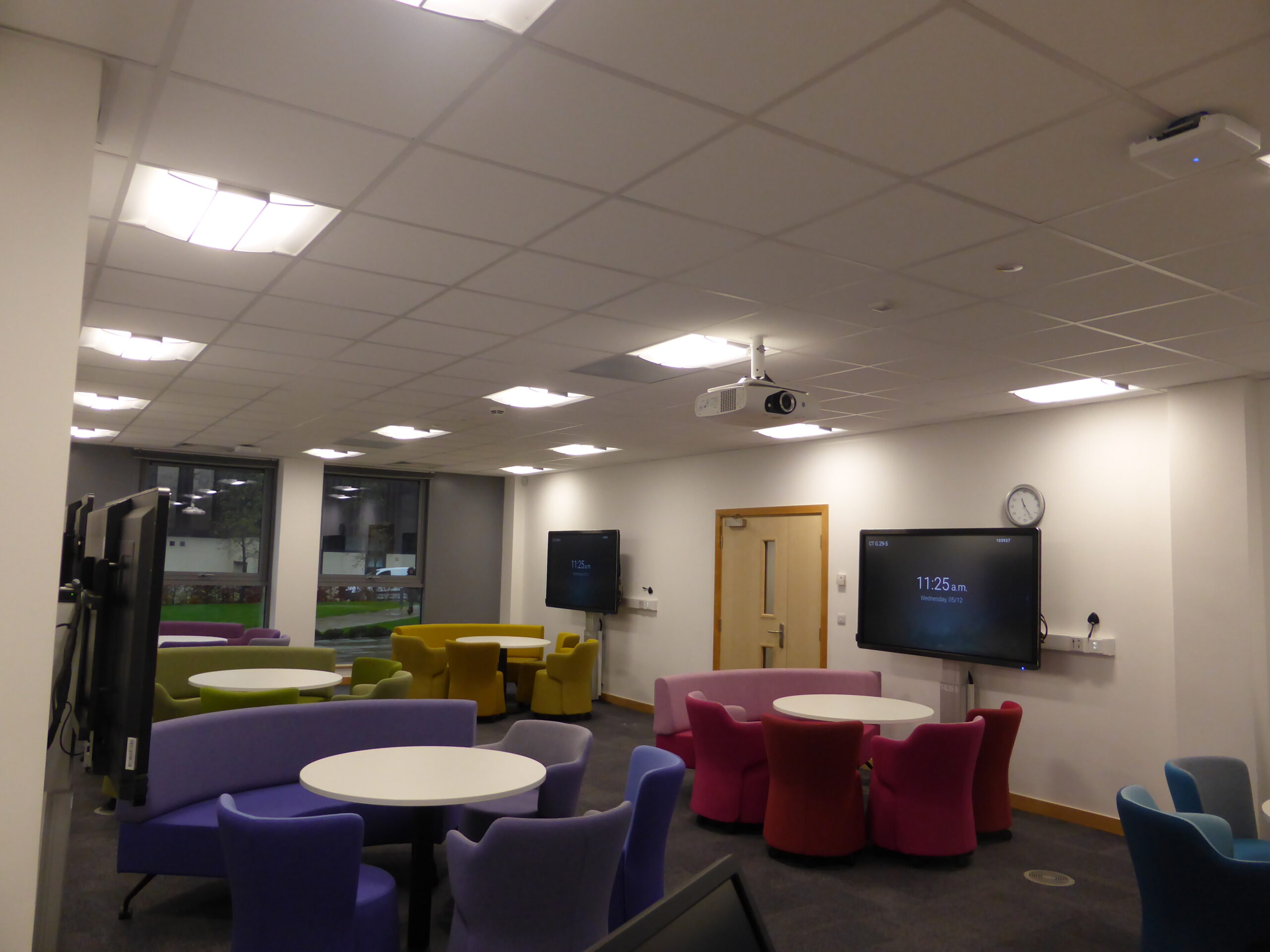 Suggested Environments for This Solution
Start your project today
To discuss your audio visual needs for your next project contact us. We will work with you to devise a solution to meet your requirements and needs.
Call 01274 200280
Email sales@uniav.com
Send us a message
"*" indicates required fields