Zoom vs Teams: Which is Best for You?
In this post, we compare Zoom vs Teams to help you determine which video conferencing application is better suited for your needs!
What is Video Conferencing?
Video conferencing can be defined as a meeting where audio-visual equipment, usually in the form of a video camera, a microphone and speakers, is used to allow participants in remote locations to communicate both visually and audibly.
What is Zoom?
Zoom is a cloud based software application allowing users to communicate via video and audio. It also provides a platform for collaboration via text massage, the exchange of files and an element of white boarding. Users can be based anywhere.
What is Zoom and how does it work? – As long as you have the Zoom application installed on their PC, Mac or Smart device, you can make contact with other Zoom users.
The key features of Zoom are:
HD video and audio
Screen sharing
Unlimited Meetings
Zoom Chat
Customisable video views with up to 49 participants
Zoom was founded in 2011 by Eric Yuan, a former Cisco engineer, and is head quartered in San Jose, California, U.S. The video software as we know it was released in 2013 and accounts for over 55% market share in the US & UK.¹
The Zoom platform is a free to use service. However, there are limitations to the free service and most users are encouraged to upgrade to group or corporate licences.
¹ https://www.digitalinformationworld.com/2021/04/top-video-call-platform-by-market-share.html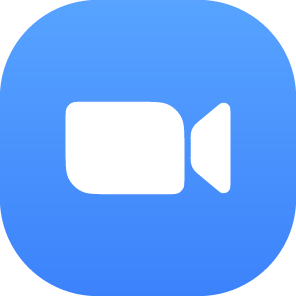 What is Microsoft Teams?
Microsoft Teams, or MS Teams, is a proprietary business communication platform developed by Microsoft, as part of the Microsoft 365 family of products. It is a web-based app, which offers video and audio communication via a PC, Mac or Smart device. It also provides additional collaboration features such as file sharing, chat, video recording and screen sharing.
Teams forms part of the Microsoft 365 package and was officially launched in March 2017. As of March 2020, Microsoft claimed it had 44 million daily users².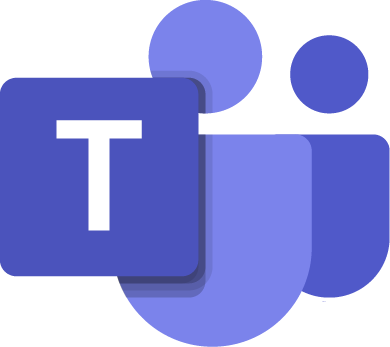 Why Choose Zoom?
It has long been believed that the use of video to unite remote workers allows for a more productive meeting and positive exchange of ideas. Zoom allows users to participate in meetings from any location; all they need is a connection to the internet.
Some of the great benefits to using Zoom are:
Improved Communications
Engaging Business Calls
Dynamic Presentations
Travel & Time Saving
Work from Any Location
Security – Encrypted video and audio meetings.
There are various pricing plans available for the Zoom platform. For the basic Zoom, business plans start from £119 per year, per user and provide unlimited meetings for upto 100 attendees, Team Chat, Whiteboard and 5Gb cloud storage.
Why Choose Teams?
Microsoft Teams is part of the Office 365 suite which delivers a host of features above and beyond video conferencing. Alone, MS Teams provides
• HD Video and Audio
• Screen Sharing
• File Sharing
• Calendar Sharing
• Unlimited Meetings
• Chat
• Channels
• Security includes multi-factor authentication, advanced threat protection and data loss prevention
Within the 365 suite, MS Teams offers the ability to share and work on Microsoft Office products. For example, Excel Live enables collaboration in Microsoft Teams meetings – with a click, everyone has access to edit the workbook in real time – right within the meeting itself. Excel Live also supports Sheet Views, which means everyone co-editing the workbook can sort or filter however they need, without disrupting others. Excel Live will be available for public preview in August.
There are various pricing plans available for the Microsoft Teams platform. The most popular business tariff is Microsoft Teams Essentials which is £3.00 per user, per month. This includes Unlimited group meetings for up to 30 hours, up to 300 participants per meeting, 10GB cloud storage plus phone and web support.
Conclusion: Which Should You Choose?
Zoom v Teams, Teams v Zoom? Which is best for your business? This is not an easy question to answer. The two products offer essentially the same service, but Zoom tends to be focused more on videoconferencing, whereas Microsoft Teams is positioned as part of the whole Microsoft 365 offering. Zoom is renowned for being easy to use, with a clean user interface, whereas Microsoft Teams tends to be more complicated because of the extra functionality it offers.
As with many decisions, it depends what you want out of the platform and how you wat to work. If it is simple video conferencing, then Zoom is a good choice. However, if an organisation wants their workers to work more collaboratively from any location, the Microsoft Teams offers a wider range of apps to achieve this.
Often the decision is a legacy decision, with many companies entrenched in using an existing software platform. For example, a company using Microsoft Office products could naturally trade up to Microsoft 365. The natural choice would then be to adopt MS Teams and operate a totally integrated platform.
At Universal AV, we always look to work closely with our customers to understand what drives their workflow and what technology can be adopted to best achieve their goals. Whatever video conferencing platform they decide on, we work carefully to select certified manufacturers to provide an integrated solution that works best for our customers.
Start your project today
To discuss your audio visual needs for your next project contact us. We will work with you to devise a solution to meet your requirements and needs.
Call 01274 200280
Email sales@uniav.com
Send us a message
"*" indicates required fields