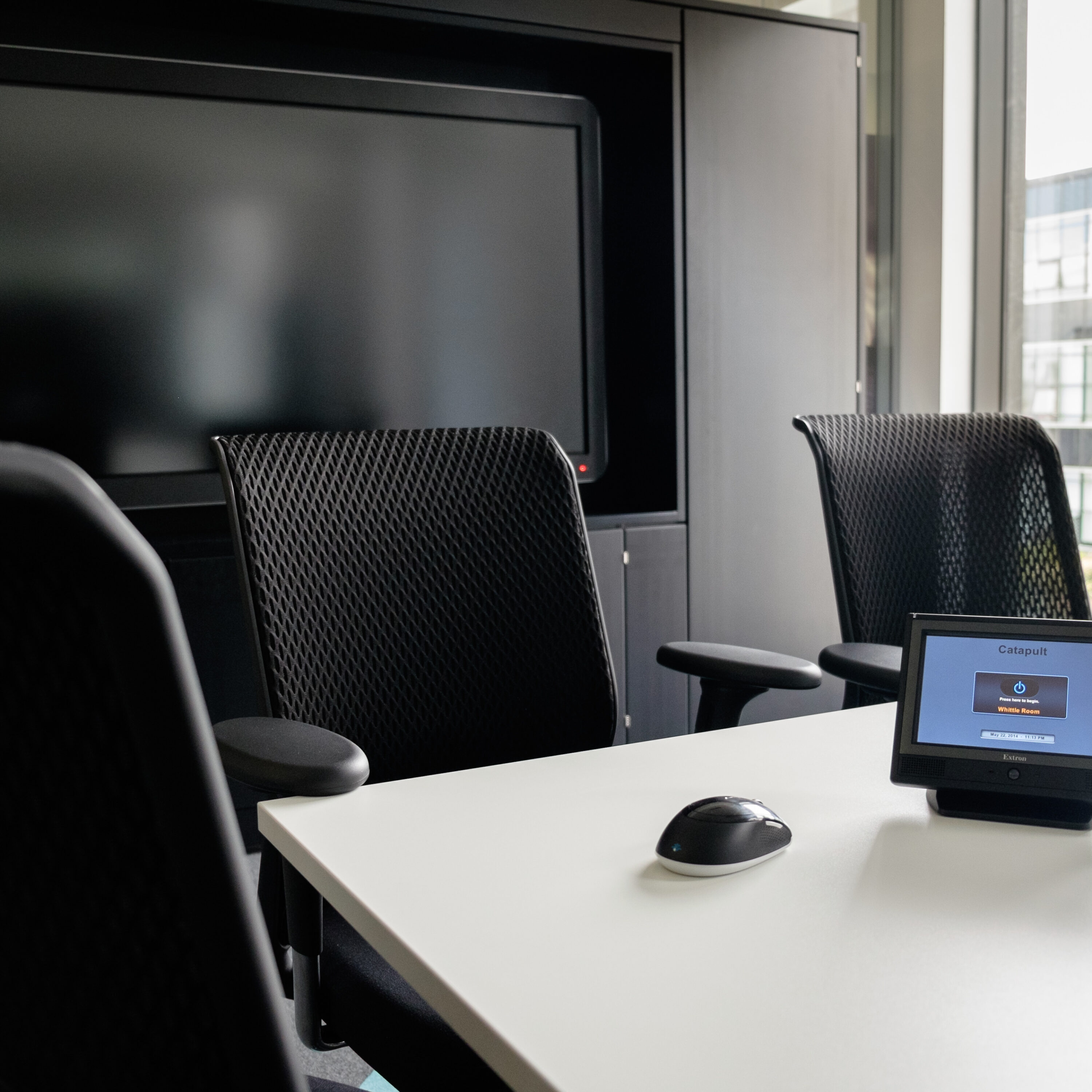 What Makes a Good Meeting Room?
In this post, we take a detailed look at what makes a good meeting room, how its important and how Universal AV can help.
What is a Meeting Room?
According to the Cambridge Dictionary it is quite simply "a room that is used for meetings."
This simple definition is no longer appropriate for the modern meeting room.
The meeting room has always been at the centre of the decision making process and played an integral part in the make-up of office space. Its purpose and style has changed somewhat over the years and the original chairs around a usually wooden table in a very formal style is no longer appropriate when looking at meeting room design. The meeting room environment is now used for a multitude of things, from informal chats with colleagues or clients through to formal presentations where audio visual solutions are imperative. They have to be multifunctional. The importance of a good, well designed meeting space with unobtrusive, simple to use audio visual technology is key, and can help employees and attendees be more engaged and productive in this space.
Planning the Layout of your Meeting Room
We have mentioned that general meeting room layouts have changed somewhat over the years, and even now, you could line up ten different companies and each meet space would have a different style and function. As an audio visual integrator we would say all meeting rooms should now have the ability and functionality to wirelessly connect to display screens (either touch or LCD) to enable collaborative working and the sharing of data. Functional meeting room furniture is essential in these spaces, integration again is key to avoid rooms looking messy with wires.
Options for rooms are endless, with MDT rooms featuring high on the agenda for many. MDT essentially stands for multi discipline, for some this is the option to use Teams/Zoom or Google, different methods of video calling, for others it where different job disciplines come together to discuss work. Ensuring there is enough space in the room and that the room is fit for purpose and use is what a good integrator should ascertain before looking at appropriate layouts and solutions.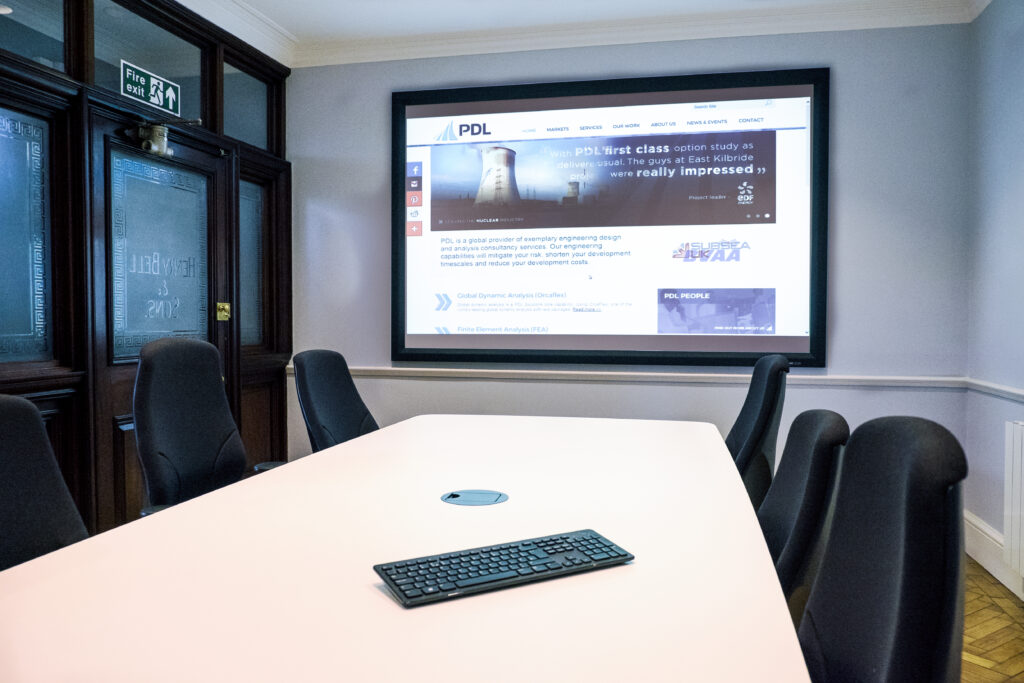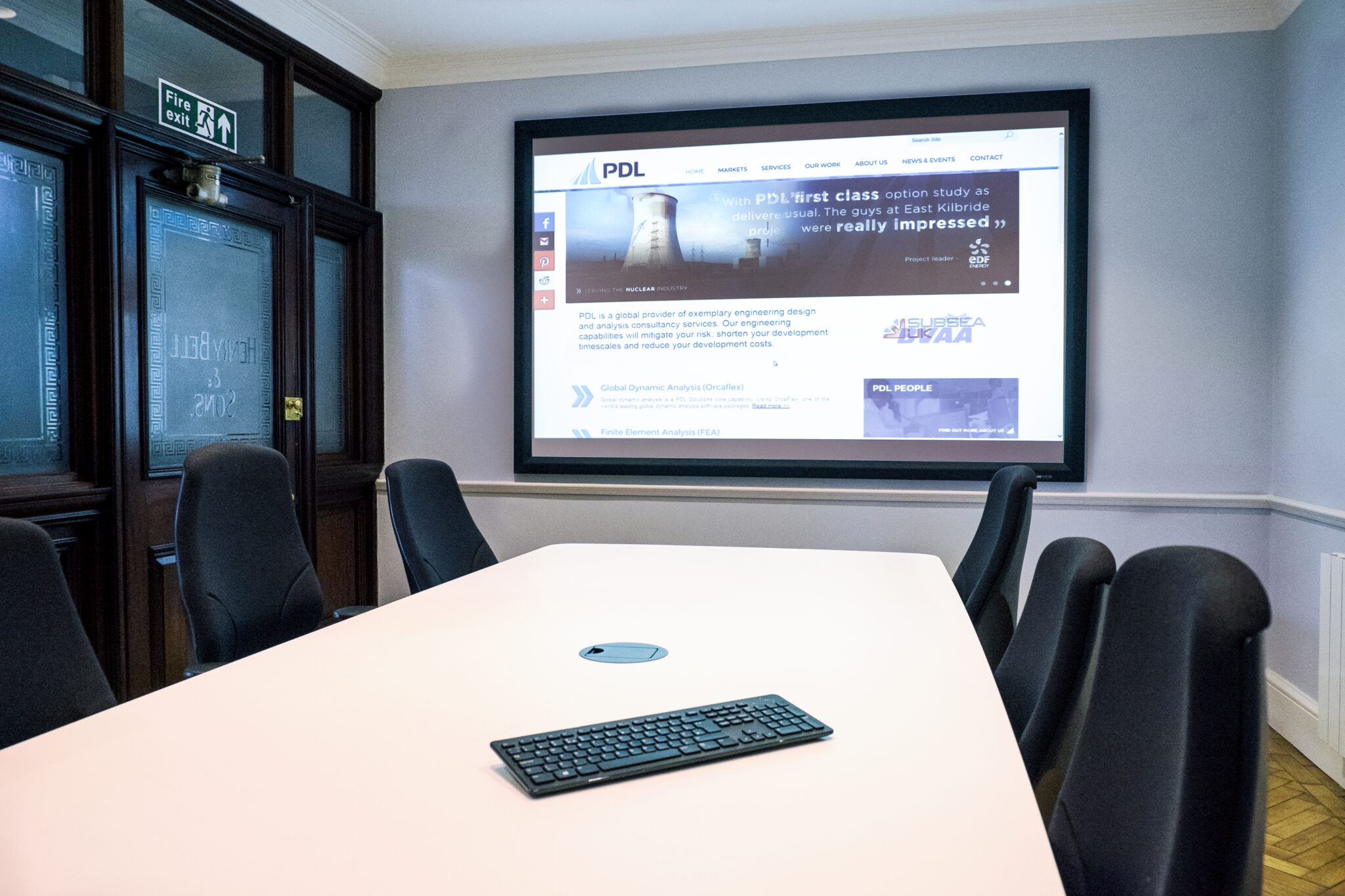 Things to Consider When Designing a Meeting Room
There are a multitude of elements to consider when embarking on conference room design. It is vital to understand what that space is for and how it is intended to be used. So many questions need to be answered, some of which are listed below:
How many people need to be in the room?
Do they need technology or is it an informal space for chats?
Some companies have opted for stand up meetings, or site on beanbag style – are any of these appropriate for you? It is not just about a funky space – it needs to be functional.
Is there power and network functionality?
What are the acoustics in the room like?
Does sound proofing need to be considered?
Do you need a video solution?
Are you Teams/Zoom/Google, all of the above?
Do the cameras need to be fixed or be able to move?
Are microphones needed?
Do you need display or touch?
How will you connect to the screen?
Are there height restrictions in the room?
All of this has to be determined before you can even begin to look at designing the space and possible furniture requirements.
Meeting Room Wall Design
Universal AV can provide meeting room wall design ideas so all your AV is incorporated in to the aesthetic designs of the room. We can work with your architect or office design agency to ensure we create wall furniture to match the design of the room. Displays can be flush mounted in to false wall designs and all the AV equipment can be hidden behind wall panels.
How Universal AV can Help
A good audio visual integrator will work to get under the skin of how you work, what your pain points are and what you really need in order to devise solutions to meet those needs.
All too often, we have gone into rooms where due thought and consideration has not been given, and the end user experience has not been positive.
We will assess existing spaces, work with you to understand how you wish to work, the levels of technical capabilities with the company and provide you with a solution that not only meets your meeting room demands, but is functional and simple to use.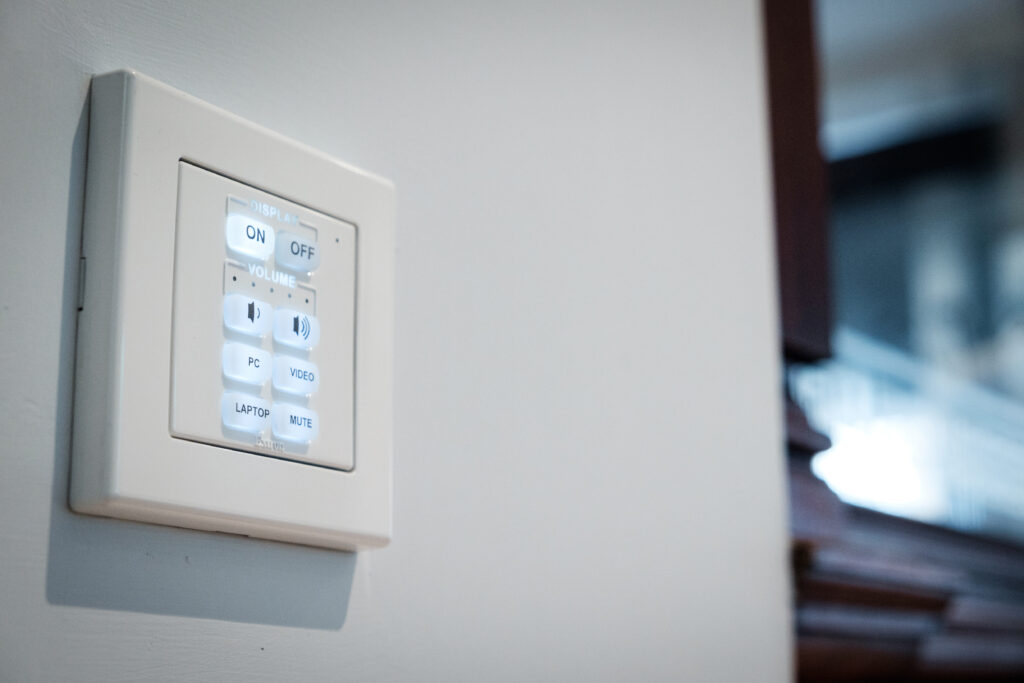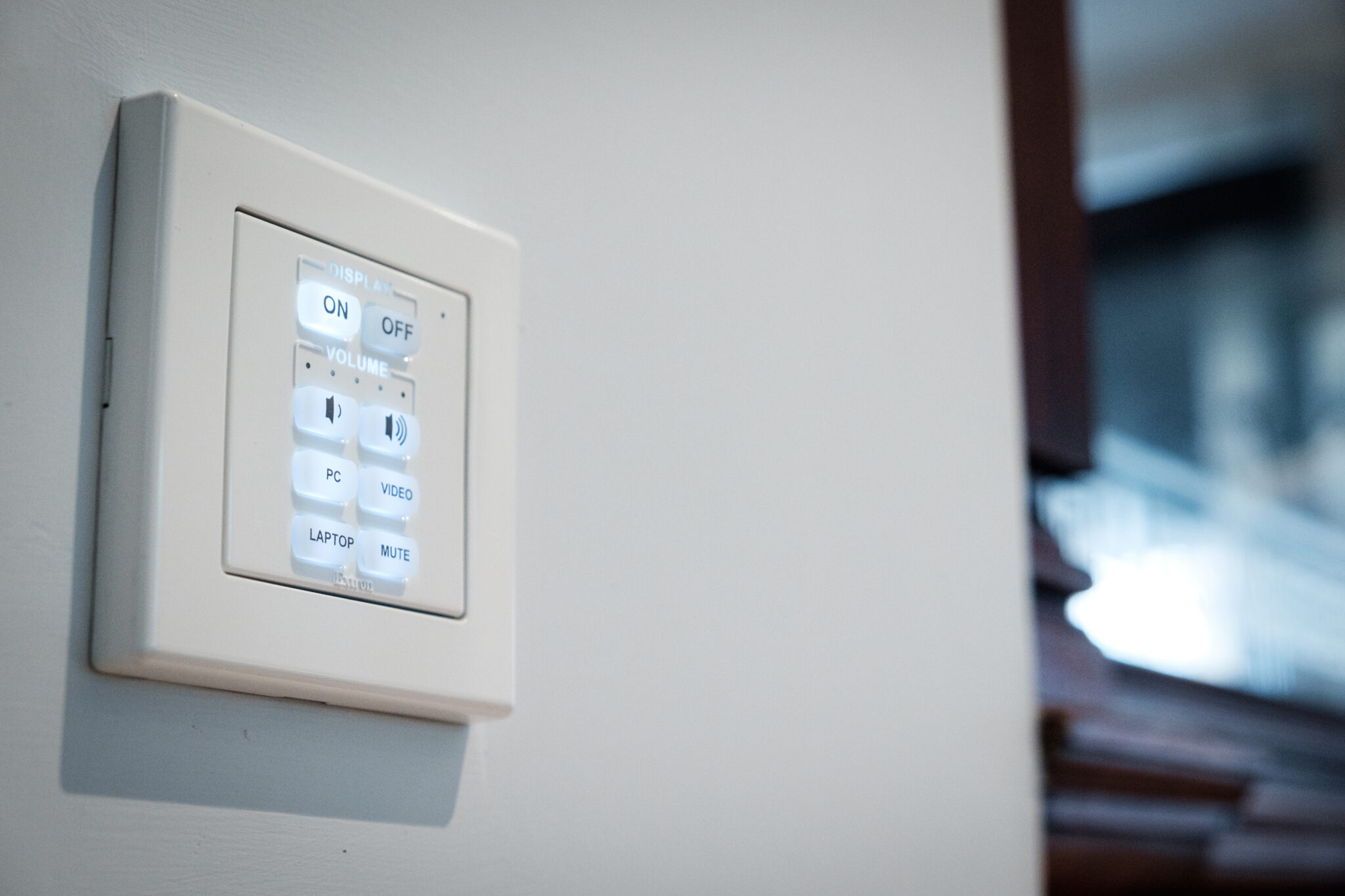 Start your project today
To discuss your audio visual needs for your next project contact us. We will work with you to devise a solution to meet your requirements and needs.
Call 01274 200280
Email sales@uniav.com
Send us a message
"*" indicates required fields