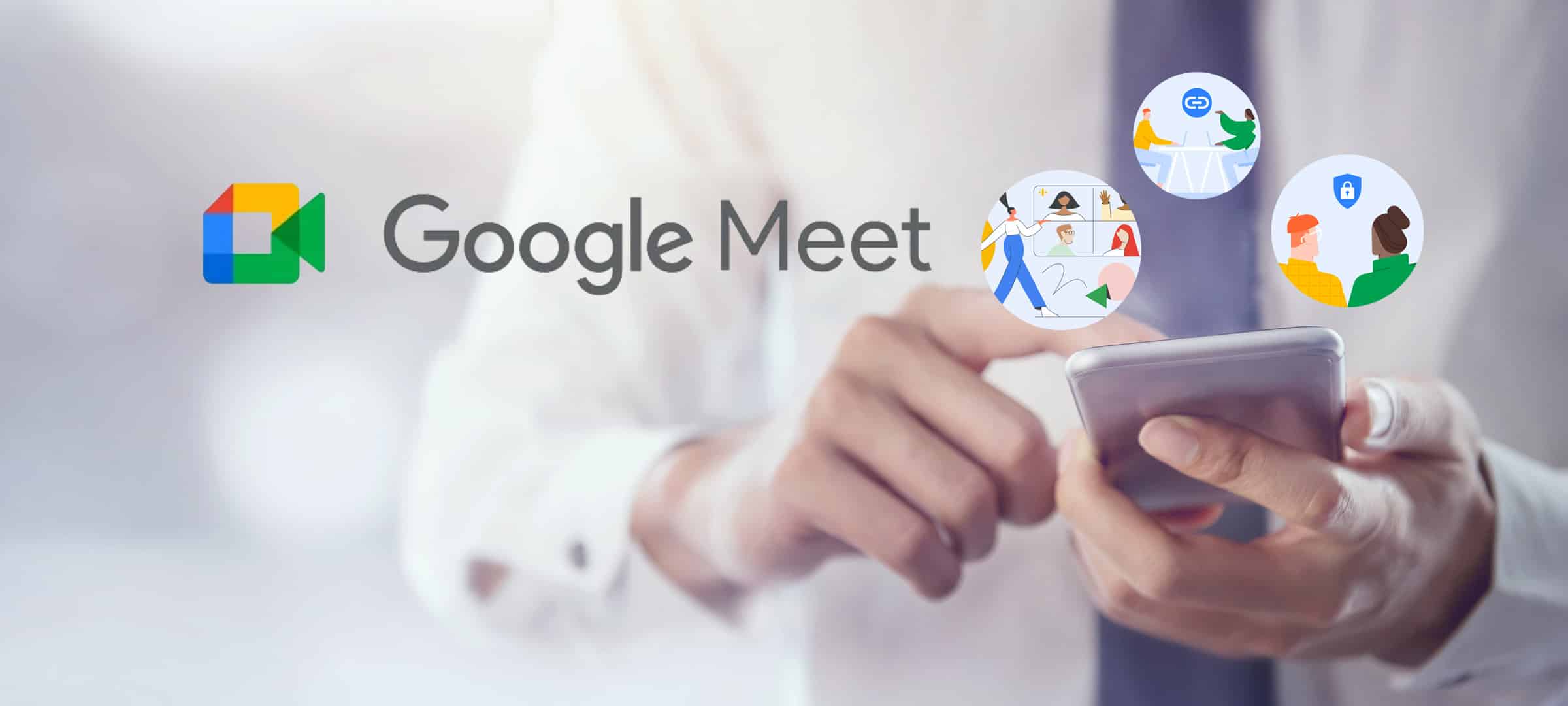 What is Google Meet & How Does It Work?
WHAT IS GOOGLE MEET?
Google Meet is the video conferencing platform of choice for Google Users.   Many companies when looking at video conferencing platforms choose the platform aligned with the operating systems they work with. For example, Microsoft users tend to adopt Microsoft Teams, those adopting google tend to utilise the video conferencing facility aligned with Google – Google Meet.  This often makes it easier when it comes to network security, user familiarity and usability.  It is a great solutions for both individuals and organisations alike to meet on video calls or audio.
Google Meet forms part of Google Workspace, which provides users with a full range of productivity and collaboration tools.   Google Meet helps hybrid and remote workers by providing a safe and secure software platform for them to meet with work colleagues in a virtual environment; via a video call, meeting or conference. Google Meet is a software platform that sits on the users device (PC, MAC or Smartphone or tablet) allowing them to connect to a range of AV equipment designed to enhance the meeting experience. It can be used in a huddle space, meeting room or a boardroom environment.
https://www.uniav.com/environments/collaboration-huddle-spaces/
https://www.uniav.com/environments/meeting-rooms/
WHAT ARE THE BENEFITS OF GOOGLE MEET?
With so many people hosting private google email addresses, google meet has been an obvious choice for many, with most already understanding how to navigate their way around the software.  Google meet was originally only available to enterprise/corporate customers, but now all are able to use.  It was a popular choice for schools and the education sector during the covid pandemic, with Google Classroom forming part of the solution.
Due to people being so familiar with the world of Google, it is simple to use, and remote and hybrid workers are able to start a video call from home on their computer/laptop or phone at the click of a button and collaborate with their colleagues.
One the main benefits for users of Google is that there is no software to install on the desktop.  As long as you have the internet and a modern web browser you are good to go.  Universal have often found that simplicity is key when video calling for users.  Key features Google Meet hosts are:
Simplicity
Allows people to connect easily
Screen sharing
Host multiple participant meetings
Can join from a phone
Ability to broadcast events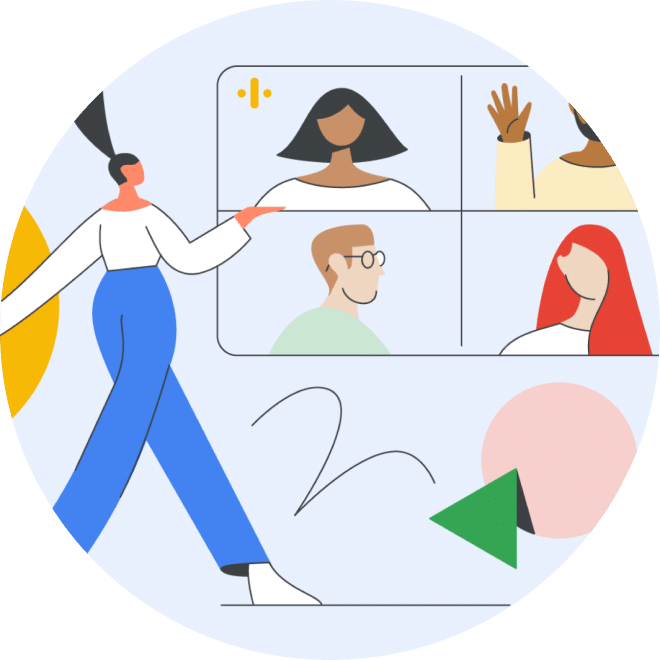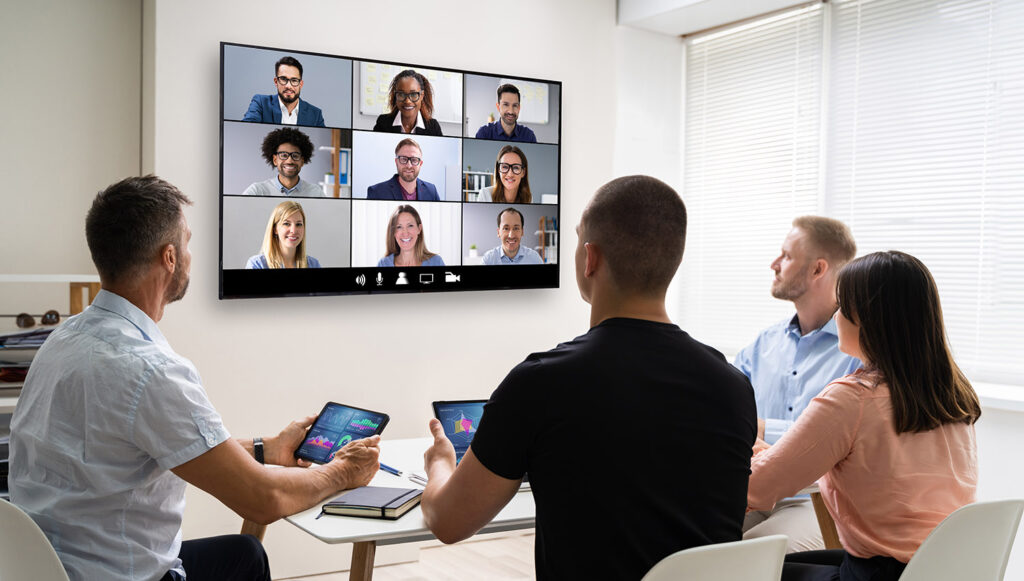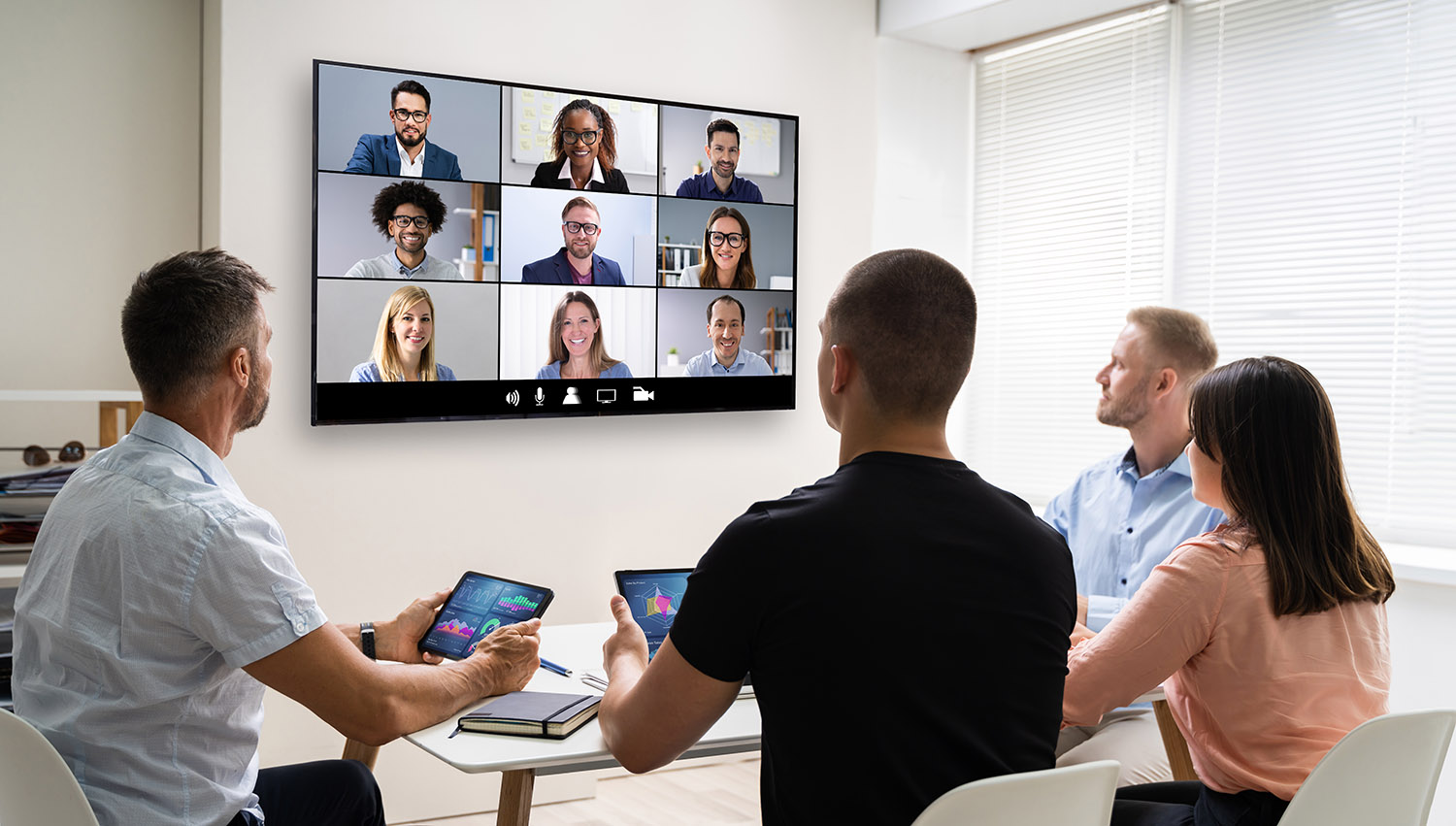 AV SOLUTIONS FOR GOOGLE MEET
We have discussed how the benefits of using Google meet at home are simplicity. Most users will find themselves with a laptop with an integrated camera and mic.  This is fine, when all are remote and on laptops but what happens when you come back into the office?
This is where Universal AV and audio visual integration is key.  We would work with you, assess the room you would wish to make calls in, the dynamics of the room, acoustics of the room and number of people in the room.  We would consider:
Where will the display screen be? Single or multiple displays?
How will you connect your laptop? Wired or Wirelessly?
Where will cameras be placed? Single or multiple cameras?
Are microphones needed and how many?
Finally can those remote participants hear with the room dynamics or are acoustic panels required?
Once this has been discussed, we can suggest audio visual hardware to use with Google Meet in the office meeting room/conference room environment that suits your needs.
HOW UNIVERSAL AV CAN HELP
To start your project, contact Universal and we discuss how we have helped others with Google Meet across the corporate sector and how that experience will ensure you receive the correct solution to meet all your needs.
Start your project today
To discuss your audio visual needs for your next project contact us. We will work with you to devise a solution to meet your requirements and needs.
Call 01274 200280
Email sales@uniav.com
Send us a message
"*" indicates required fields