Universal AV Supply the NHS in Rotherham
Universal AV Supply the NHS in Rotherham with the solution nominated for digital signage installation of the year.
Rotherham Creative Media Services (CMS) has been nominated for a coveted "AV Digital Signage Installation of the Year" award, with the help of Universal AV Services.
Universal AV helped Rotherham deploy a Digital Signage system (branded QTV) across 25 doctor's surgeries throughout the Borough of Rotherham. Rotherham wanted the QTV project to help build an effective and sustainable Health Capital within the community.
The system is installed in each surgery and is centrally controlled, designed and developed by Rotherham CMS and provides the health service with a cost effective means of delivering public health messages and information in a timely manner.
Matthew Anderson, Sales Manager at Universal commented; "The solution we have worked to deliver to Rotherham is innovative and practical, helping to disseminate health information throughout the borough in a timely and cost effective manner."
Ken Clayton, CMS Manager commented; "QTV enhances the patient waiting experience and supports our strategy to develop intelligent waiting rooms in Rotherham. QTV has provided a significant increase in the number of patients receiving health information and calls to action."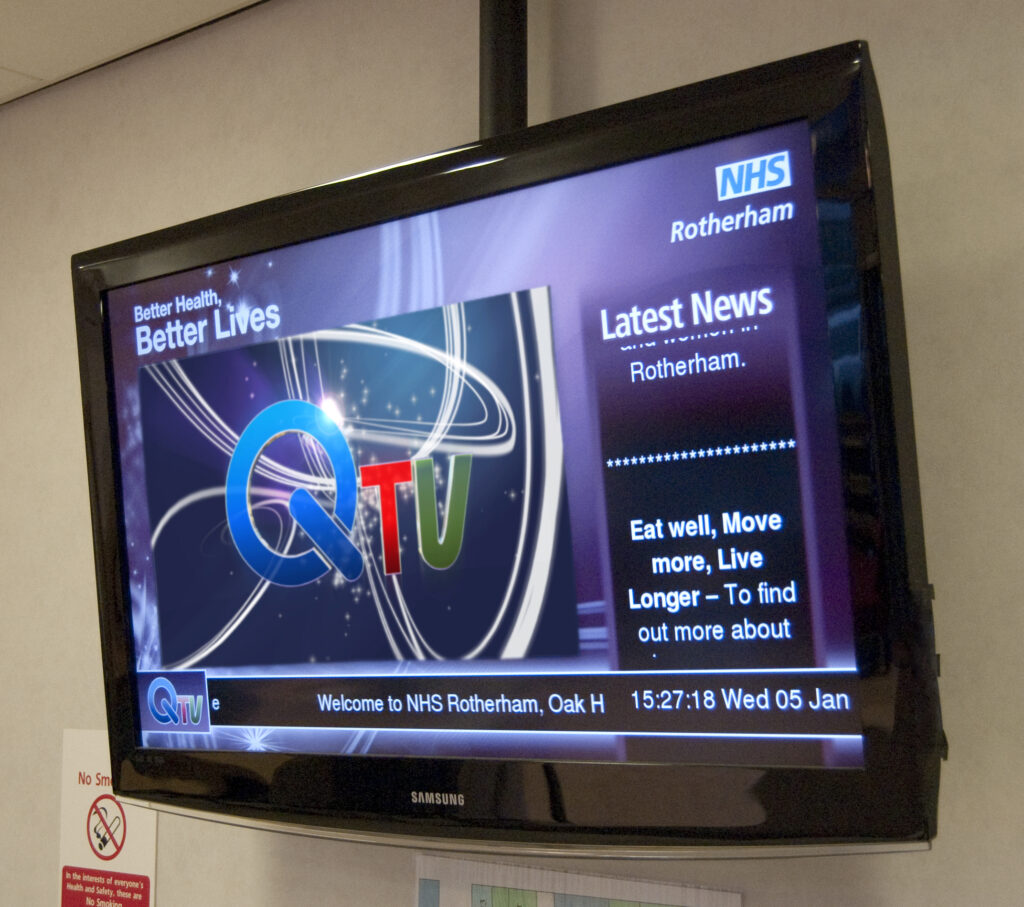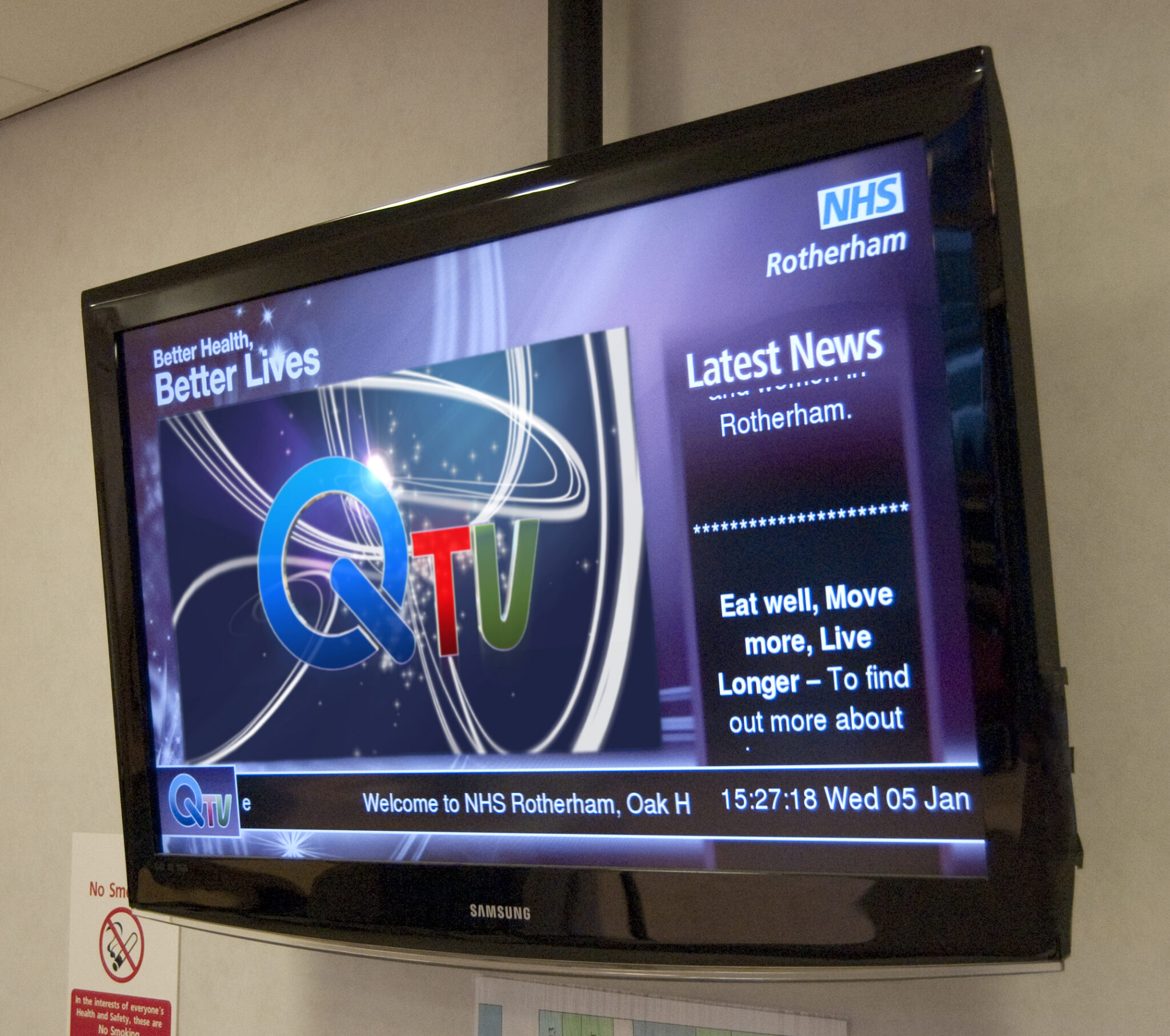 Start your project today
To discuss your audio visual needs for your next project contact us. We will work with you to devise a solution to meet your requirements and needs.
Call 01274 200280
Email sales@uniav.com
Send us a message
"*" indicates required fields