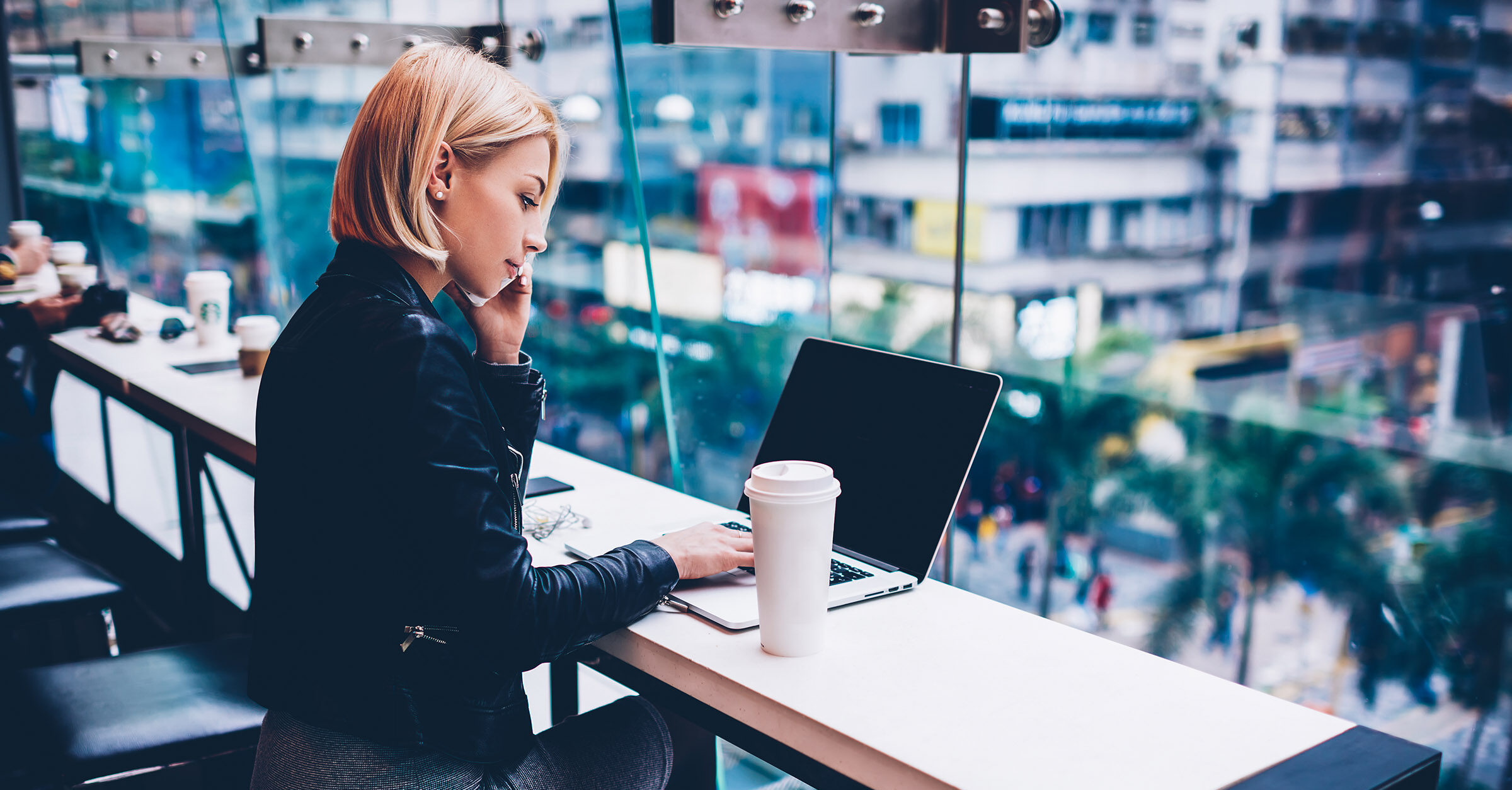 The Benefits of Hybrid Working
What is Hybrid Working?
Pre pandemic the majority of office workers worked in an office or on site with clients, with a few officially based from home.  The pandemic saw most office workers decamp to the home and work remotely with much success and in some case increased productivity levels. This has in turn caused a shift in the way some employees and employers wish to operate.
Welcome to the era of the hybrid working environment.
The term hybrid working was not really heard of pre-pandemic; however it is now referred to by many. So what is hybrid working? Hybrid working, simply means a type of flexible working where an employee splits their time between the workplace and working remotely.
For Universal AV, hybrid work is ultimately about being flexible, as an employee and an employer, within the workspace. By allowing employees to split their time between the office and home, employers are recognising the flexibility that employees became used to while they worked remotely during the pandemic. It is allowing employees to decide when and where they get their work done.
The Hybrid Working Model
Many companies have adopted the term and for each of those companies it can be used differently, it is not a rigid model where one sizes fits all, for example:
Some employees work fully remotely and some in the office
Workforce having a 80/20 split office to home, or any other combination of that figure
Some employers have instigated a maximum number of days you can be in the office
The most important aspect to consider when looking at this are the needs of the business and employees. For some it is not practical to have all employees working remotely on any given day and this is where flexibility is key.
Why you should choose hybrid working?
The last 3 years have been a challenge and provided employers and employees with different ways of working, some of which have been liked, some not so. The one area that appears to have been hugely successful is the flexibility to work from home/hybrid working.
It provided employers with a means to carry on during the global challenge. It provided employees with the ability to work during this period. What it also did was highlight that many employees preferred this element of flexibility in their working day. Not having to commute, saving costs and time on travel, gaining a more balanced work/home life were all areas that employees thrived upon.  For employers, many gave up costly real estate, they saw the benefits that working from home provided them too.
For many employers now it has to be an option in order to attract candidates to the business.  Many now do not value the traditional benefits but seek for a more flexible approach from their employers.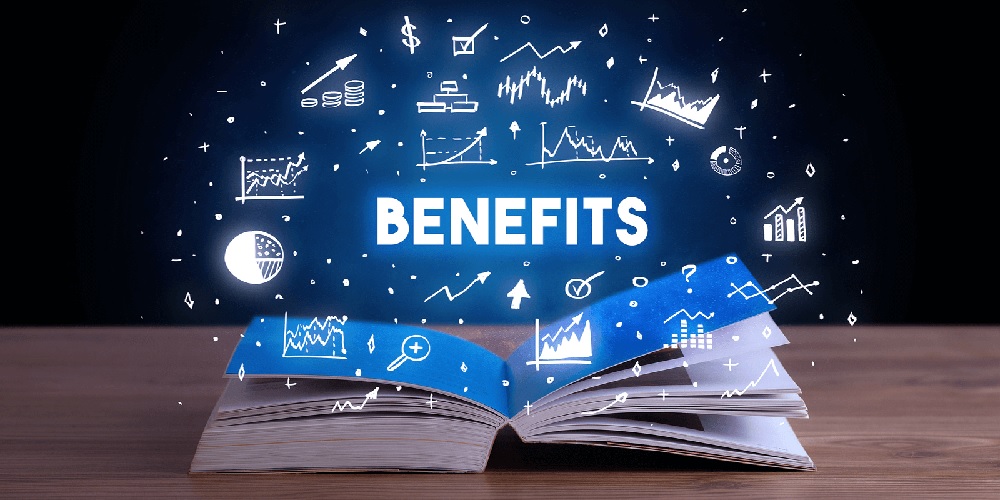 What are the Benefits of Hybrid Working?
There are many advantages for hybrid working for both the employee and employer. Some benefits of hybrid work are;
Advantages Employee:
Better work life balance
Reduced commute time
Saving on expenses of travel/parking
Flexibility over times worked
Flexibility over managing workload
Increased levels of job satisfaction
Advantages Employer:
Reduced sickness levels
Some report an increase in productivity
A reduction in overheads
Access to a wider talent pool when recruiting for flexible roles
Many report increased employee satisfaction
Is Hybrid Working The New Normal?
A better question to ask yourself would be – With 2022 the year of silent quitting, as a company; can you afford to discount hybrid working and not make it the new normal?
Many employees have reportedly stated they would consider quitting if the option for hybrid working was withdrawn (a Microsoft commissioned poll).  Like it or not, there is no going back, hybrid working is here to stay and has its place, it allows both parties to be flexible according to the needs of the business.  For many it appears to be a case of trial and error in getting the right balance, constantly evaluating the benefits to employees/employers and customers.
As an employer, it is also key to listen to those that do not wish to work in a hybrid environment and prefer the structure of an office with set hours. Many during the course of the pandemic stated they missed face to face/in person collaborating and socialising with their peers all of which they did not feel was the same during enforced homeworking. The ability to work in both manners needs to be available.
Creating a successful structure for employers is a balancing act. Hybrid working will provide employees with what they have wanted with an improved work life balance. For us it is about creating an environment that fosters collaboration and learning, ensures productivity and growth does not suffer no matter where employees are located and ultimately allows the company to plan ahead.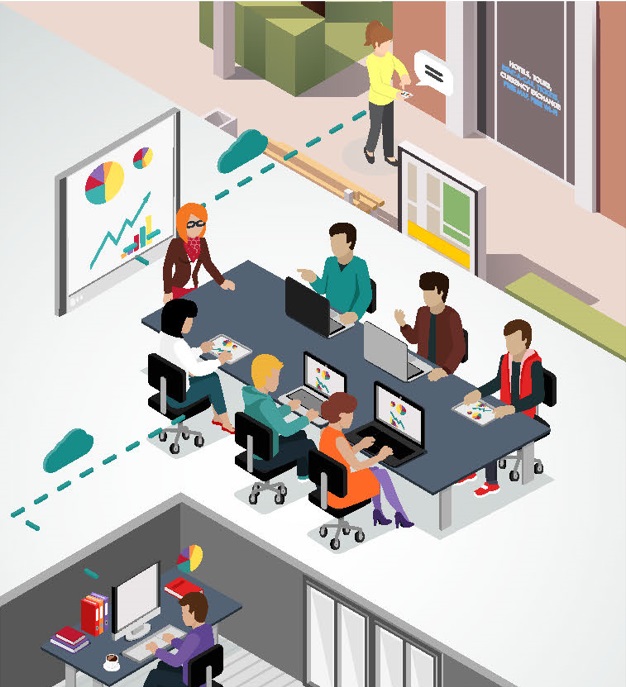 Hybrid Working Solutions
The hybrid working environment has only become possible with the introduction of technology. The adoption of technology solutions has enables workers from multiple locations to come together and work together in the same "virtual room".
When it comes to hybrid working solutions Universal AV can help you. For a basic desktop solution, we can provide webcams that can intelligently frame the user, adjusting to the environment and providing both exceptional image and audio quality. For example, Universal AV have solutions that can now produce a sound curtain, focusing on the audio in a given space, whilst dismissing audio outside. This means the home office is as good as a professional set-up.
For larger spaces, such as meeting rooms a simple webcam will not do the job. Universal AV will take time to consider the environment and style of space. Is it long and narrow or short and wide? Cameras can be selected with different focal lengths to provide the best coverage. Artificial Intelligence is now employed to frame the speakers. A camera can determine how many participants are in the room at any given time and will adjust its field of view if that number goes up or down.
Microphones can be deployed to provide optimum coverage, whilst taking in the aesthetics of the space. A range of table-top, ceiling mounted or wall mounted versions are available and will be expertly selected by Universal AV to operate in the hybrid working environment.
Large display screens are used to display content AND people. When there are remote participants in a meeting, it is vital that they are brought "into" the space and given as much presence as people physically sat in a room.
When using any video platform in a space, such as Teams or Zoom, room acoustics become vital. The audio experienced at the far end of a video call is very different from that experienced in the room. Universal AV have the expertise to advise on room acoustics, integrating acoustic treatments to provide a function to improve sound whilst maintaining the form and style of the room.
Universal AV provide a host of solutions that when integrated in the correct manner, are as simple to use as video calling from your laptop, something we all became accustomed to during the pandemic. To work in a hybrid manner and conduct internal and online meetings effectively, all the above needs to be considered. The possibilities are endless and that is where Universal AV can add to the benefits of hybrid working. With over 30 year experience helping people work and meet remotely we are knowledgeable on all things audio visual and can help you roll out your hybrid working environment solution.
Start your project today
To discuss your audio visual needs for your next project contact us. We will work with you to devise a solution to meet your requirements and needs.
Call 01274 200280
Email sales@uniav.com
Send us a message
"*" indicates required fields