WHAT ARE MICROSOFT TEAMS ROOMS AND HOW DO THEY WORK?
WHAT ARE MICROSOFT TEAMS ROOMS?
Microsoft is a household and business name.  Everyone knows about it, and has probably used it at some point in time during their schooling or working life.  When we talk about Microsoft teams rooms we first of all need to distinguish between Microsoft Teams and a Microsoft Teams Room.
So, What is Microsoft Teams?
Microsoft Teams is a software solution/license that can be used on any desktop or mobile device, and it can be accessed via the web or through a standalone application.
What is A Microsoft Teams Room?
A Microsoft Teams Room, on the other hand, is usually found in a standalone meeting room and requires specialist audio visual hardware.  This includes an in-room PC to host Microsoft Teams, a Display Screen to see content and people, a camera, microphone and speakers in order to work.  It also needs the Microsoft teams license.
A Teams Room is designed to be a hassle free space where you are able to start a meeting and invite external participants quite simply at the touch of a button.  Its simplicity allows you to host video meetings and share content via an application most people are familiar with.
There is no need to bring a laptop or Smart device to a Microsoft Teams Room. A Teams Room will include an array of teams meeting room devices, including a table top touchscreen control panel that allows meeting participants to start a Teams Meeting. As part of the Microsoft 365 and Microsoft Teams platform, a meeting is already scheduled; the participant simply taps the screen to begin.
Microsoft Teams rooms help hybrid & remote workers by connecting them with their office based work colleagues. Regardless of where they work, whether it is a collaborative or huddle space, a traditional meeting room or a boardroom the benefits of Microsoft Teams means work, content and ideas can be shared by all.
https://www.uniav.com/environments/collaboration-huddle-spaces/
https://www.uniav.com/environments/meeting-rooms/
https://www.uniav.com/environments/board-rooms/
Since the pandemic, we have seen a rise in companies across the corporate sector and those in the public sector adopting Microsoft Teams Rooms, providing the necessary tools to help facilitate a hybrid work model, helping remote participants engage with those in the office easily.
WHAT ARE THE BENEFITS OF TEAMS MEETING ROOMS?
The benefits of implementing a dedicated Microsoft Teams Room within an organisation are:
Simplicity – all in the organisation will use the same software so having this already installed in a meeting rooms allows for the smooth running of meetings
Ease of Use
Secure and Managed on your network, there is no need to bring in laptops and connect, it can all be done form the computer/control panel in the room
It can come as one unit – in built into the screen with the camera, which provides further simplicity
Allows for remote participation and collaboration
Allows for the sharing of information (Single and Dual Screen)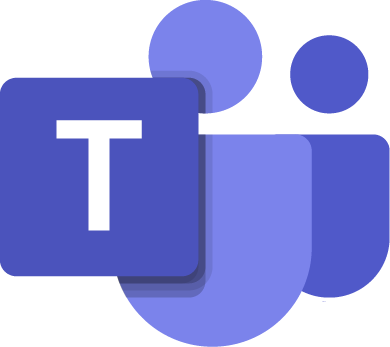 AV SOLUTIONS FOR TEAMS ROOMS
We have installed Microsoft Teams Rooms across several sectors, seeing the NHS opt to host clinical consultations via this method and businesses across the corporate sector implement them into designated meeting rooms.  One of the main advantages of Microsoft Teams Rooms, is that once you have the correct audio visual hardware installed the rest is easy.
Universal AV will work with you to determine the solution required.  Will the solution come as part of a bundle or does it all need to be separate:
Display Screen
The size of the room, amount of content to be shared and dual screen options all need to be considered when selecting the correct screen. Does the screen need to be touch enabled? Functionality such as white boarding can be useful, enabling meeting notes to be shared electronically with both local and remote participants.
Cameras
A suitable camera for the size of room will be discussed. Will it need to voice track or auto zoom? Small spaces usually need a wide angled camera to capture all participants from close range. A larger room will need a Pan/Tilt/Zoom (PTZ) camera to cover a larger space. Are multiple cameras required to capture the speaker and the group? A multiple camera solution will often provide a more immersive experience which helps reduce presence disparity and promote positive user experiences, engagement and reduce meeting fatigue.
Audio
Audio in the room is key, can everyone hear and be heard?  When looking at audio, speakers, microphones and acoustics all need to be considered in order to have an effective solution.
Universal AV use a combination of sound mapping technology and acoustic measurement to determine the audio landscape within a space. We can then determine the best equipment to use and combine this with acoustic treatments to ensure a peak audible response.
HOW UNIVERSAL AV CAN HELP
If you belong to an organisation which uses Microsoft Teams then a Microsoft Teams Room could be a viable option. Universal AV take time to discover how you work as an organisation and how you want your meeting spaces to work. We can then best advise you on whether a Microsoft Teams Room is the best option.
To talk to us about installing a Microsoft Teams Room contact us and we can discuss which approach works best for your organisation.
Start your project today
To discuss your audio visual needs for your next project contact us. We will work with you to devise a solution to meet your requirements and needs.
Call 01274 200280
Email sales@uniav.com
Send us a message
"*" indicates required fields