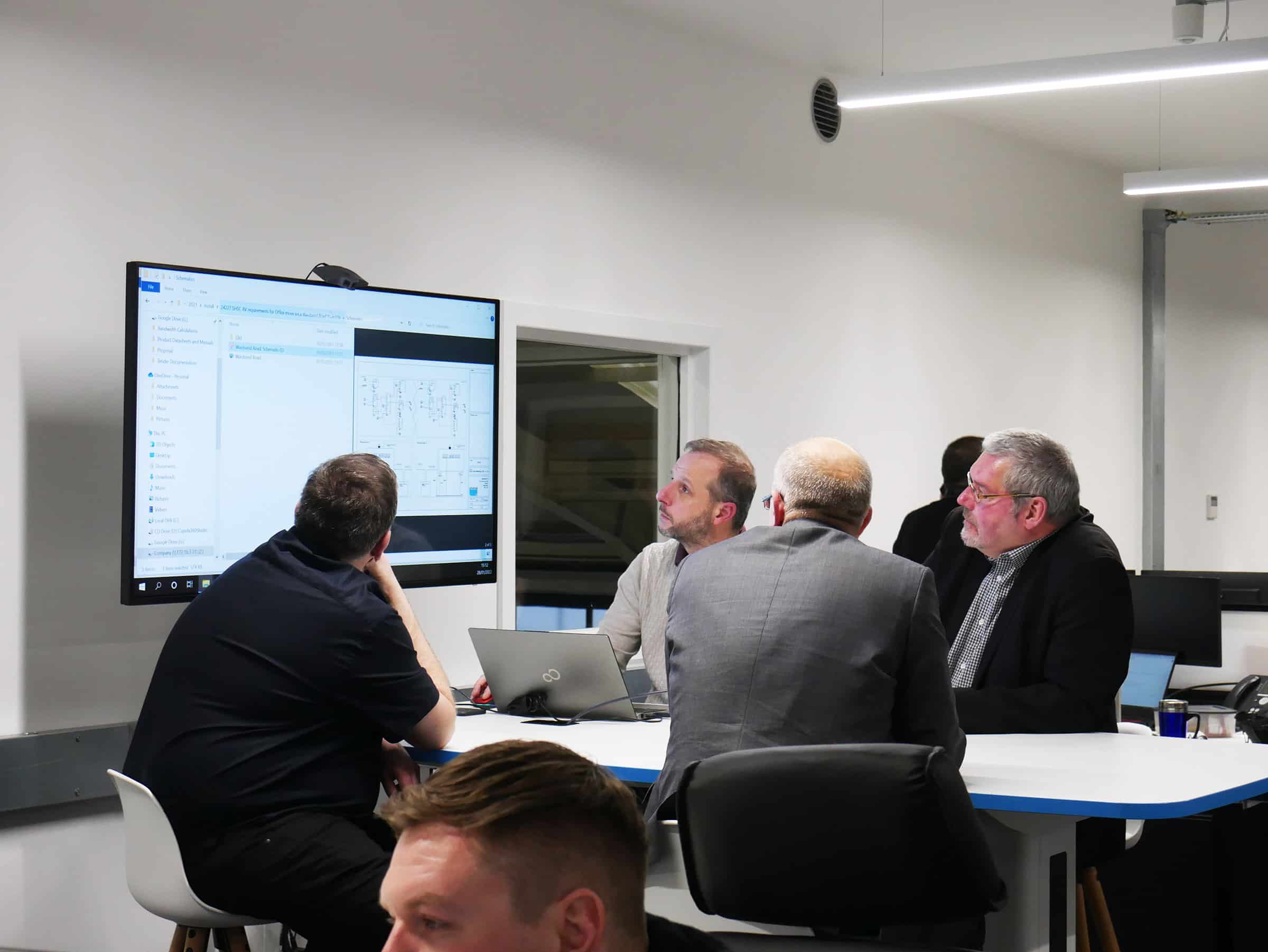 Do you need an Audio Visual Consultant?
It has never been more important to be able to visually interact with others whether that be in the work or education environment. Getting this right is hard to do and where experienced professionals make it look easy.
To get it right, takes knowledge and experience and where audiovisual consultants are invaluable.
What is an audio visual consultant and what do they do?
Quite simply they are a specialist in all things audio visual.
Hiring a third party audio visual consultant provides you with a wealth of experience and expertise in all things audio visual.  They will look to design an audio visual solution of various sizes whilst looking at the wider business picture for your company ensuring you have solutions that are future proof.
A good consultant will look to work with you to assess your needs, how you work and what the aims of the project are. Independent of any product ties, they will work with industry leading manufacturers to produce a range of cost effective solutions to meet your objectives and ensure no avenue is overlooked which is often the case where consultants are not included.
An audio visual consultant will produce a concept brief that is presented to the client for approval. As part of this process, AV consultants can arrange for product to be demonstrated and appraised by the client as proof of concept. As with most successful projects, more time spent in the planning stage results in a better project delivery.
Once approved, the concept brief becomes the project brief with the AV consultant defining the project and scope of works. The AV consultant can then advise and manage the tender process and the selection process for the appointment of an AV integrator to deliver the brief.
Why you need an AV Consultant and their importance?
Audio visual solutions and installations have changed so much over the years. At one point AV installation could have simply been an overhead projector (OHP as many will remember). This then progressed to projection and screen with simple inputs usually from a desktop. This is no longer the case, what can be achieved is immense and audio visual companies should be consulted to ensure as a customer you receive what you need. We all too often see AV managed in full by IT and it really is a different beast, they very much complement each other but work in a different manner.
Audio visual integration is complex. The solutions that can be delivered take skill to design and implement and commission. Getting it right at this point can be the difference between a  successful installation and uptake, or a solution that is not fit for purpose.
A perfect example of where a consultant is invaluable is in a new build project. The AV consultant will work with contractors, architects and the end client to ascertain what the av requirements of the building will be and any limitations there may be. This early involvement, allows for av design to be integrated into the building before it is built, ensuring there is power where essential, line of sight is not impeded by design and the build is left aesthetically pleasing.  This involvement allows for the full specification of product as a QS would, detailing the amount of cable needed, allows for first fix, and details the best solutions for the spaces.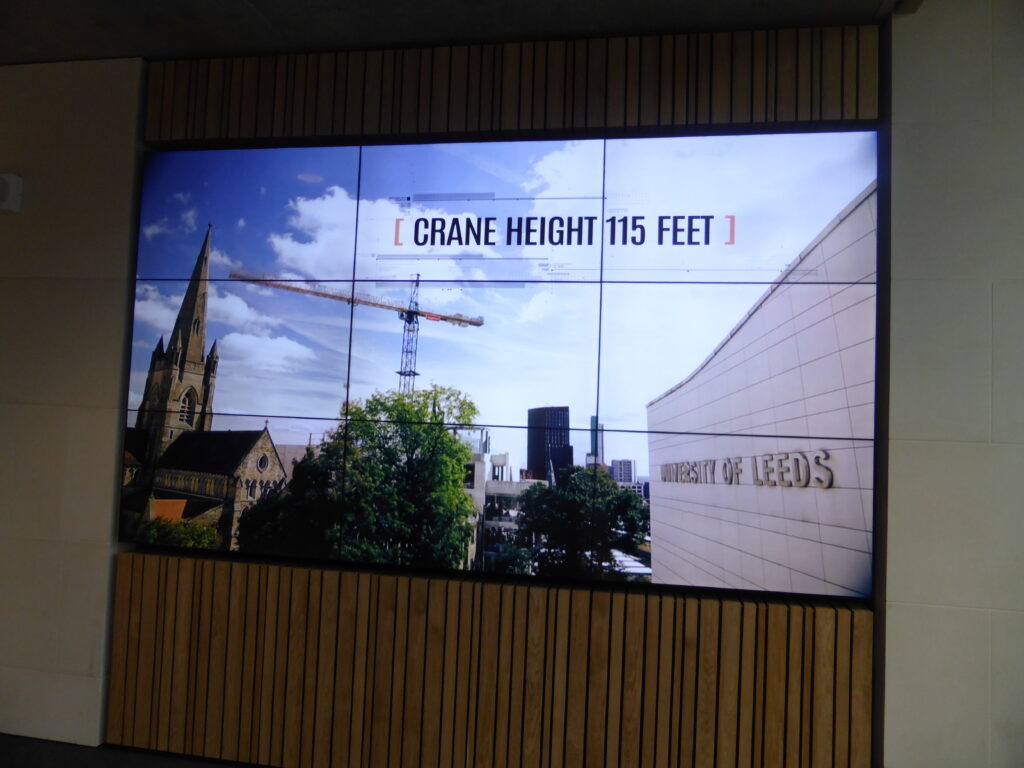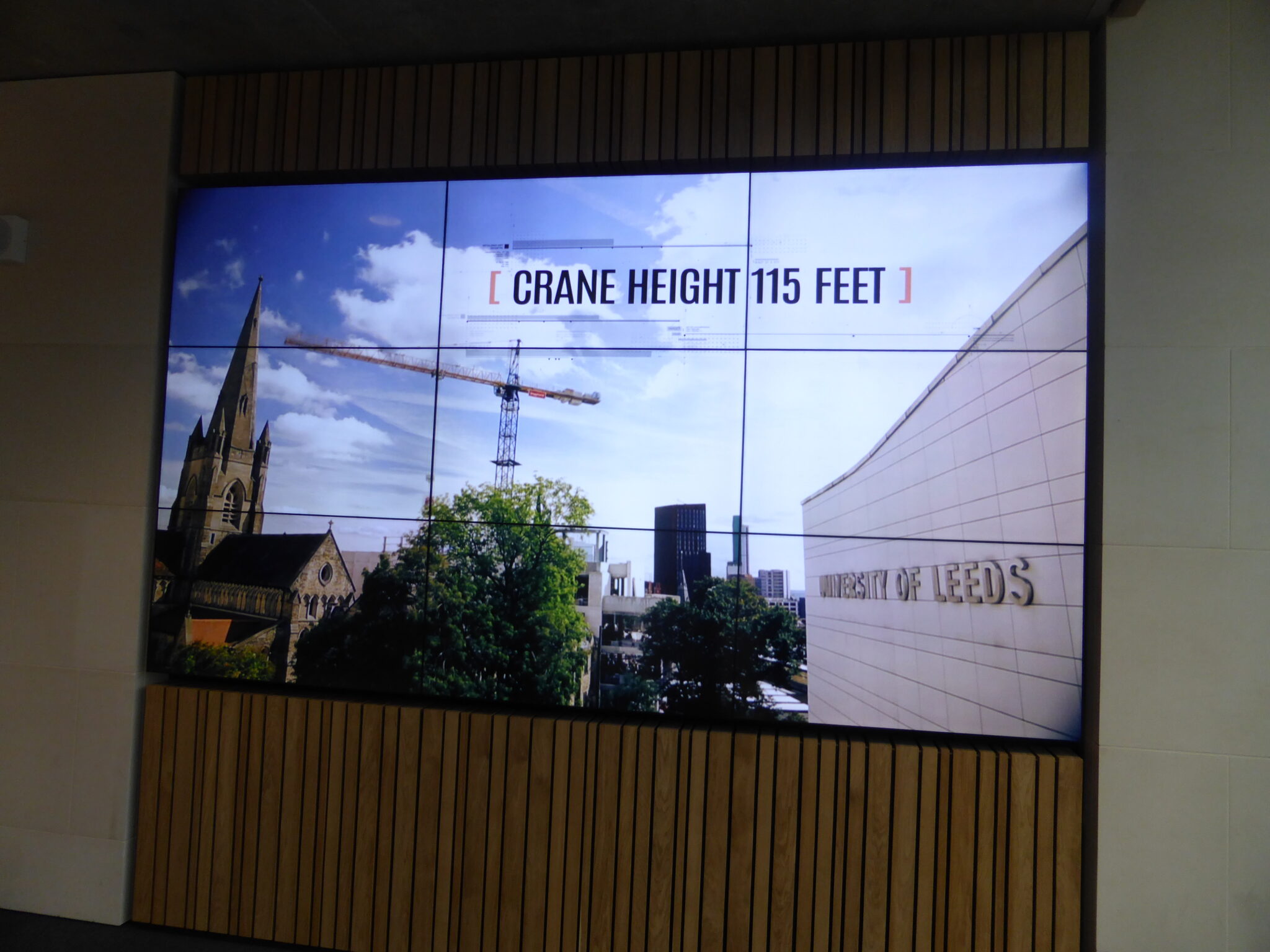 The Benefits of an AV Consultant
The benefits of using a specialist such as an av consultant are immense. Often AV projects are led by different specialist teams and the end result is always a mixed bag. To put in simple terms you would not use an interior designer to engineer and design a building, you would use them for the interior and engineers and architects for the structure, so why would you use any other specialist to design an av solution?
Benefits include:
Experience and knowledge to design a bespoke solution to meet individual requirements
Balance what is needed and trends in the av market to ensure the system is not over specified
Help procure and arrange special pricing for quantities
Oversee the project and ensure it meets the required standards and that no hidden costs arise.
Why You Should Choose Universal AV Services as your consultant?
With over 30 years experience in the industry we have seen it all.  From AV consultancy and design to integration, delivery and commissioning, Universal AV can provide the full range of disciplines needed for the deployment of a successful AV project.
We work with leading manufacturers such as Panasonic, Sony and Crestron, and are trusted by them to provide feedback on product and solutions, so you can be assured that your project would be in the safest of hands. Such relationships allow us to maintain our independence, whilst ensuring we choose solutions that work for the customer. Having direct access to some of the largest manufacturers in the world means our customers benefit from these relationships ensuring they get the best possible service, every time.
Our 5 Core Values came from our customers and all are applied to every project we undertake, including consultancy:
– Understanding your Needs
– Nurturing Relationships
– Innovation in Design
– Approachable and Friendly
– Visionary in our consultation & design
We have consulted, designed, installed and commissioned projects across multiple sectors always to the complete satisfaction of the customer. Take a look at Esther Simpson and Leeds Beckett Case Studies showcasing our consulting capabilities.
Start your project today
To discuss your audio visual needs for your next project contact us. We will work with you to devise a solution to meet your requirements and needs.
Call 01274 200280
Email sales@uniav.com
Send us a message
"*" indicates required fields