Universal AV talks Audio Visual Requirements in a competitive Higher Education Environment
Competition is Fierce
Competition amongst colleges and Universities is fierce. Standards are ever increasing and with each institution striving for the best how do they make themselves stand apart from the rest when it comes to attracting students?
One area for consideration in this is the importance of well integrated audio visual solutions. Gone are the days of just having it in the room being enough it needs to be used correctly to ensure full audience participation and engagement. Students expect the best, and in order to attract them, the education sector is stepping up its game.
We have already discussed Projection and Display, lets look at the too often overlooked Furniture and Interactivity.
Question – Why is Furniture So Often Overlooked?
Now when we talk about Audio Visual Solutions in Education, what often gets overlooked is furniture. Suitable furniture to integrate Audio Visual Solutions into is a must and what quite often completes the look of the teaching room or space. It literally can make or break the solution so why do people choose non suitable AV solutions, for example a basic table does not help shape collaborative learning, it has no suitable means for connectivity, power and no containment is considered.
Basic furniture: Cheap = Yes. Suitable = No.
Ultimately resulting in a room having to be redesigned and appropriate furniture bought. A good AV integrator should always steer you away from this.
When Universal AV talk furniture we very much talk Top Tec Dalen.
Top Tec have worked tirelessly in the industry and with Universal to showcase complete integrated solutions and have demonstrated why it is so important that furniture is thought about when it comes to AV integration.
Furniture should be considered in terms of what you are trying to achieve with the space.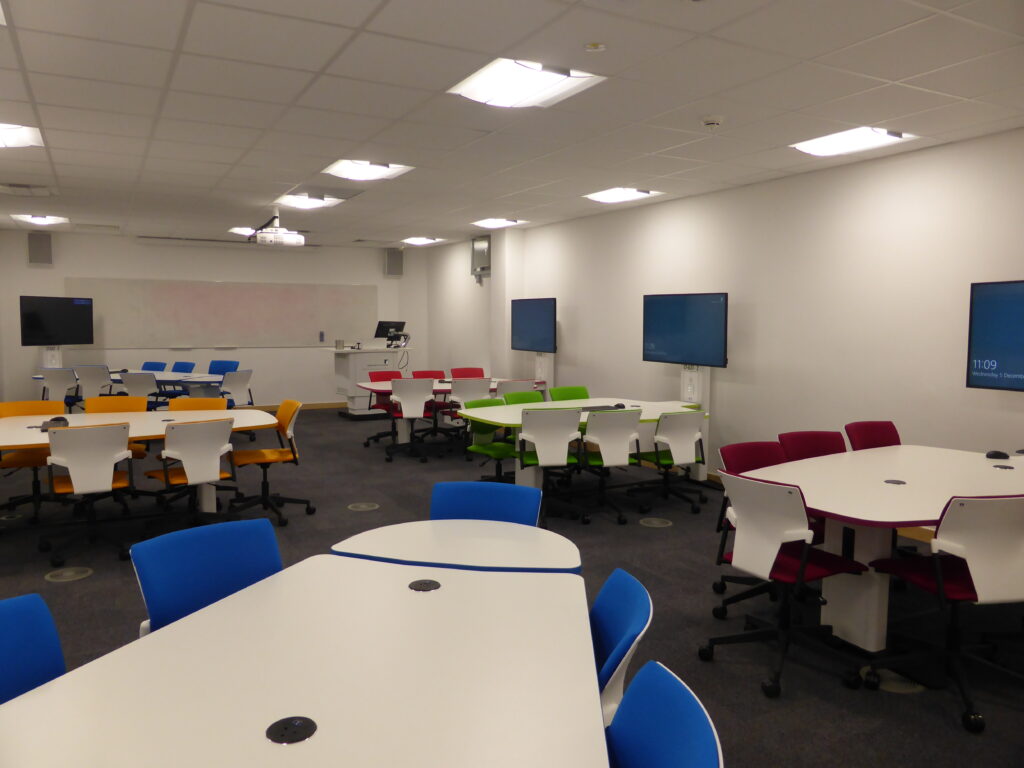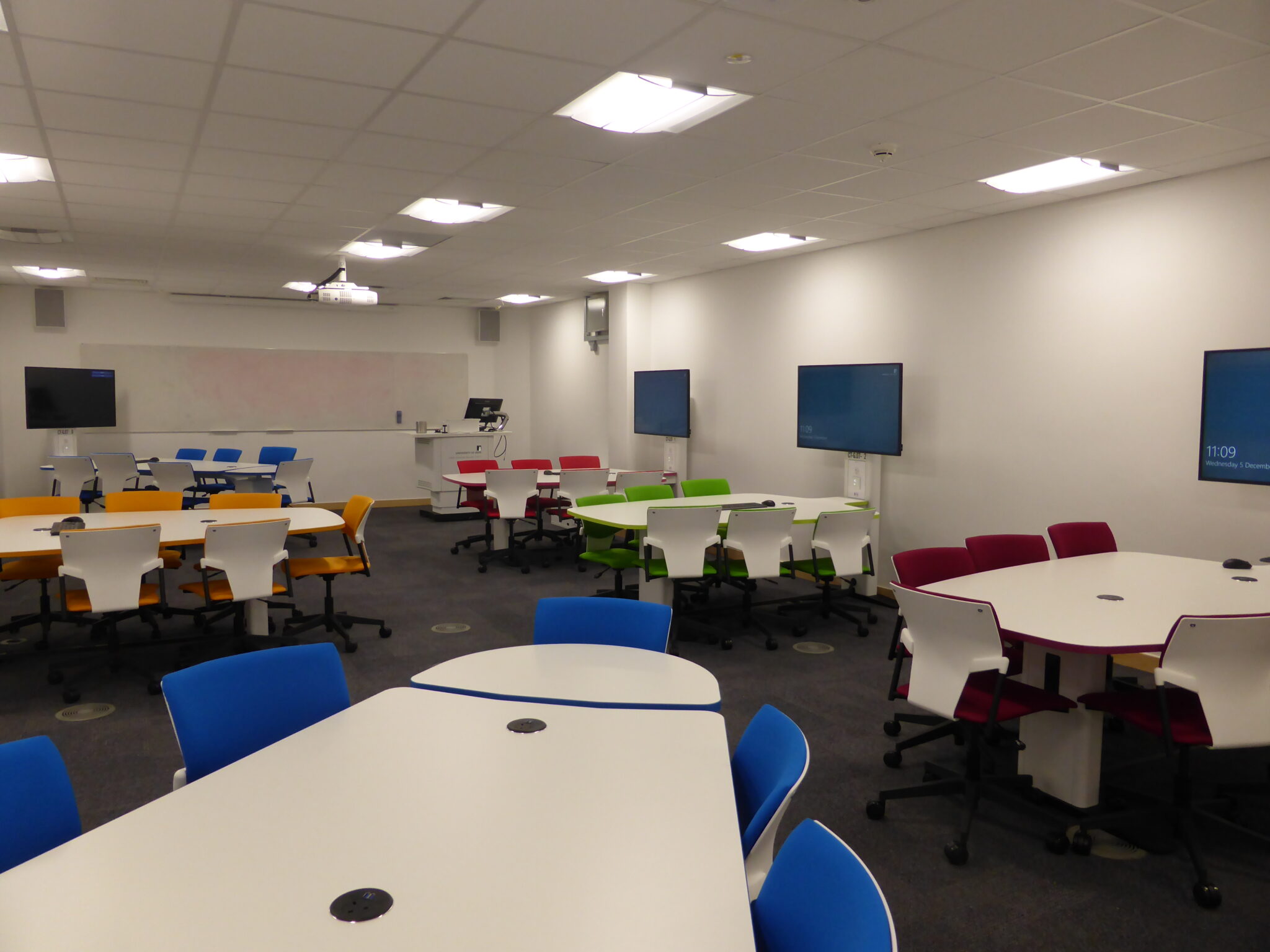 Agile Teaching Spaces
TOP-TEC have designed a range of furniture that is fully integrated with IT and AV equipment suitable for these environments. The SYNERGY tables support a variety of teaching spaces and methodologies and provides greater flexibility than standard lecture spaces. The tables integrate AV/IT equipment and power connectivity options for different and multiple devices to create an immersive and interactive way of teaching that increases academic engagement and enhances the student experience.
Universal AV and Top Tec have worked on several projects of this manner for those keen to move away from traditional pedagogies with the most recent being Leeds University Business School. – To read the full case study take a look here.
Clevertouch

Clevertouch multi award winning touchscreens for education are designed to inspire whilst enhancing the welfare of teachers and students alike. As the digital classroom develops, collaboration and interactivity are becoming an everyday feature. Clevertouch believe in giving you the freedom to connect any device to the screen. With Clever Account profiles, any academic can walk up to any screen and retrieve their settings.
Communicate and send instant messages to every Clevertouch screen in your institution, from one central location with Clever Message. Send tailored messages to individual or all of your screens. Create fully customisable welcome screens and use your Clevertouch as 24/7 digital signage when not in use for teaching.
Sahara have worked with Universal on many occasions to demonstrate how varied Clevertouch solutions could be utilised in a classroom environment. The collaborative solution seen in the Leeds case study is just one case of a tried and tested solution installed throughout Universal AV's client base. The screens are function and feature rich and have received nothing but praise from existing customers for ease of use and functionality. Take a look at the range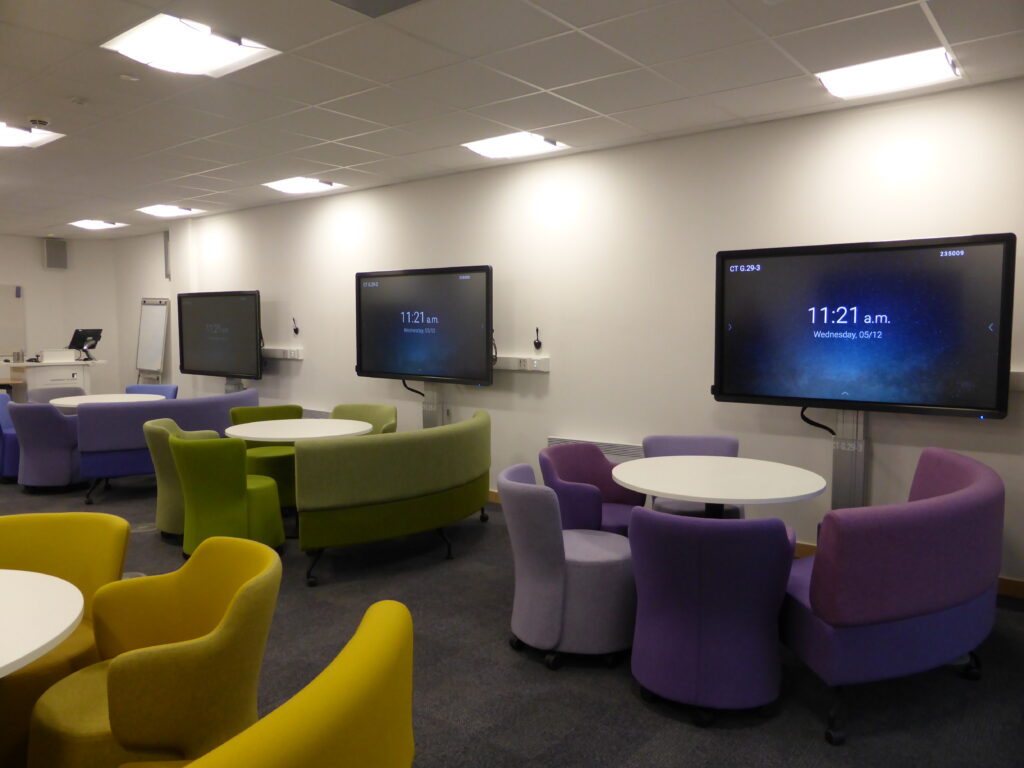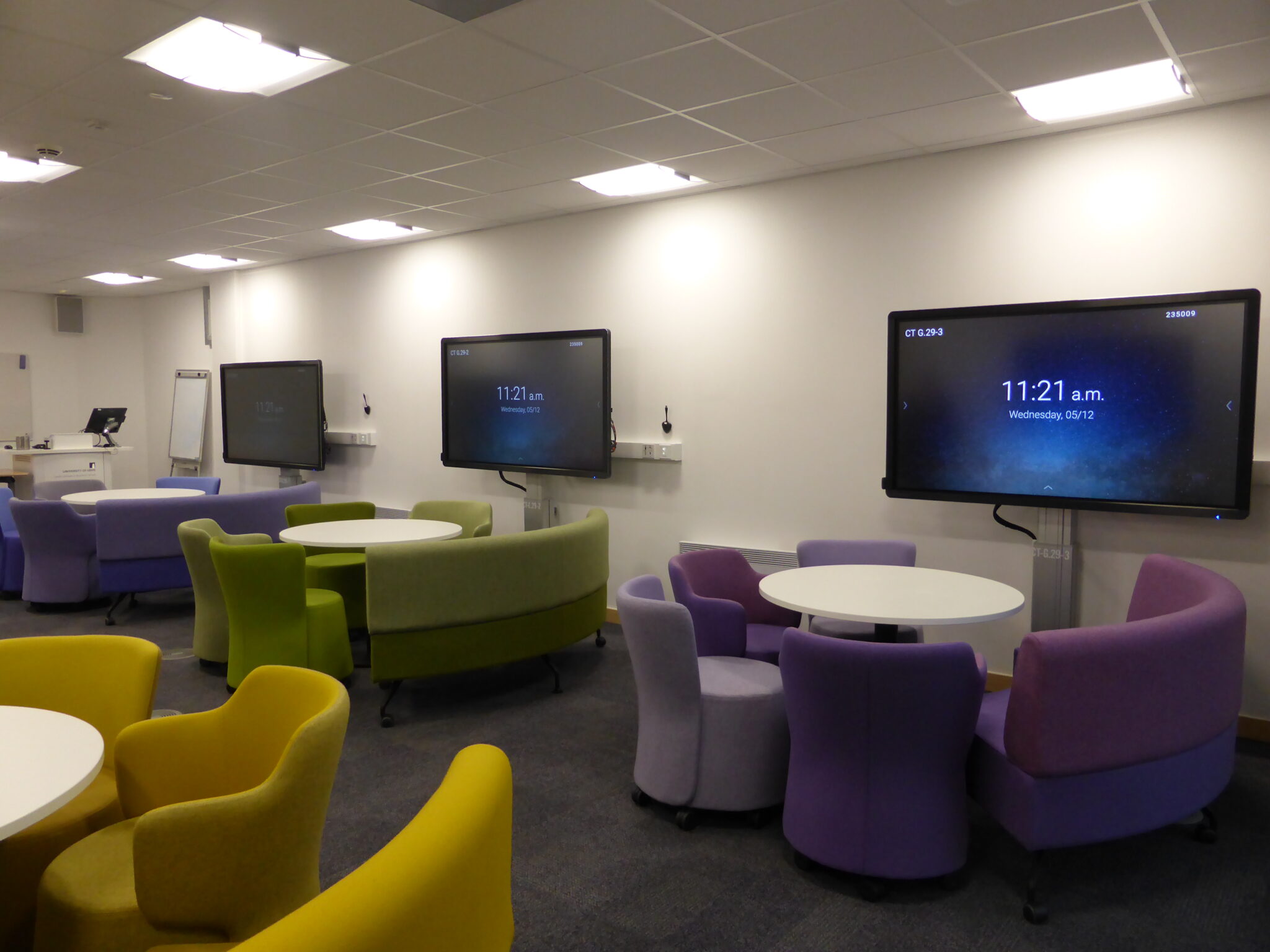 We hope throughout the blogs we have given you food for thought when it comes to choosing a solution, and more importantly, an integrator.
It is vital when considering any audio visual requirements you have an integrator that understands the stresses and strains of a modern institution and has a proven track record in working at the highest level to deliver innovation. Universal AV has done this for nearly 30 years. We work with the best suppliers and manufacturers in the industry to deliver solutions to meet customers needs.
For information on how we can help on your projects you can contact us on: sales@uniav.com
Start your project today
To discuss your audio visual needs for your next project contact us. We will work with you to devise a solution to meet your requirements and needs.
Call 01274 200280
Email sales@uniav.com
Send us a message
"*" indicates required fields