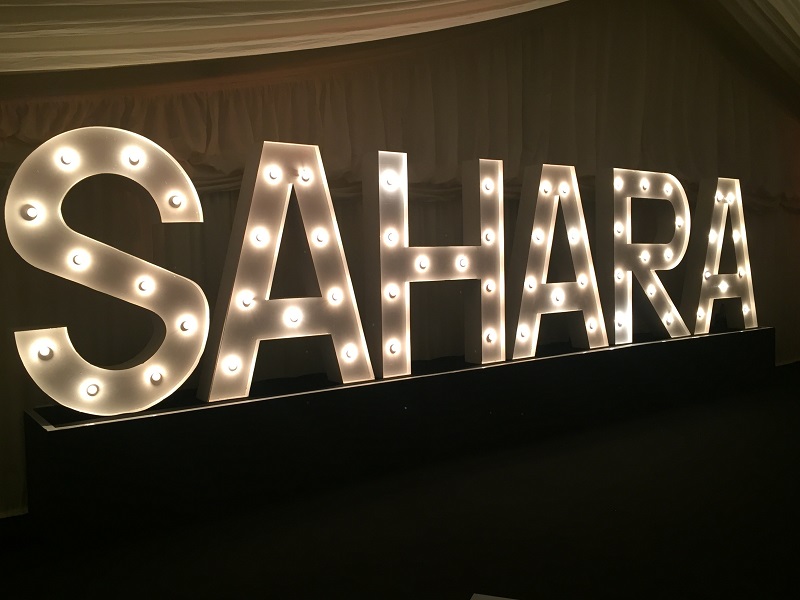 Around the world of AV at the Sahara Showcase
The Sahara partner showcase has become one of the must attend events in the calendar for AV (After Universal AV's Event of course), this year would be my first trip and I was a little excited to see what they had to offer.
Arriving in time for dinner on the first evening I was not disappointed, a fantastic marque was set in the grounds, looking out onto the Golf Course, where Adam Kingshott had carefully positioned a range of fabulous lights to ensure we had a lovely view.
We were welcomed by Kevin Batley and a few awards took place before dinner and networking began for the evening. With registrations set for 8.45 the following morning, with a prompt welcome at 9.30 followed by a series of seminars and vendor demonstrations, an early night was needed.
Wednesday 18th October
Kevin Batley formally kicked off the Wednesday with a welcome address. The event has grown year upon year, and this year sees the largest number of vendors yet, all with the same vision of showcasing a range of solutions to support the integrator and end client, not just product.
With a roundup of new vendors, the market and company growth, as well as a mention of a well-deserved AV award for Clevertouch, the day was underway and we were sent our respective ways to our seminars, shepherded by our Account Manager, Matt Stoddard.
CleverTouch Road Map
We were straight into our first session with Shaun Marklew, and the roadmap and product enhancements for CleverTouch. As with everything now, we live in an ever-changing world; we expect technology to keep up, and CleverTouch have not disappointed in the developments they have put in place. With a huge range of Apps and improvements in the Lynx software, the solutions needed in a school environment really are second to none, intuitive and easy to use. Mobile Device Management is also becoming a really hot topic, and real wow factor for many, allowing Network managers to permit and restrict the availability of Apps and allow media content to be rolled out across large networks from a central location.
A whole host of topics were covered, from cloud based sharing/Split Screens, Clever Share allowing for 4 devices to be connected at once and the latest hardware developments.
A quick break for coffee and chat with Paul Milligan from InAVate was next where we discussed round table discussions and communication from manufacturers and end users, lead times and the management of such. A common theme from the Universal AV Sales and Supplier Event.
SHOWCASE
On to the vendor showcase, where we were the first to see the new Panasonic M Series Projector we have heard so much about. With 4 Models, the laser has 20000 hours true maintenance free with a lifetime filter. Durable, Quiet and with the all the usual Panasonic connectivity the projector range is truly an affordable maintenance free solution.
Now for the secret room from Sahara, where we were shown what the future has in store for Sedao and digital signage, and we look forward to seeing much more of that at ISE and working with the team on exciting projects.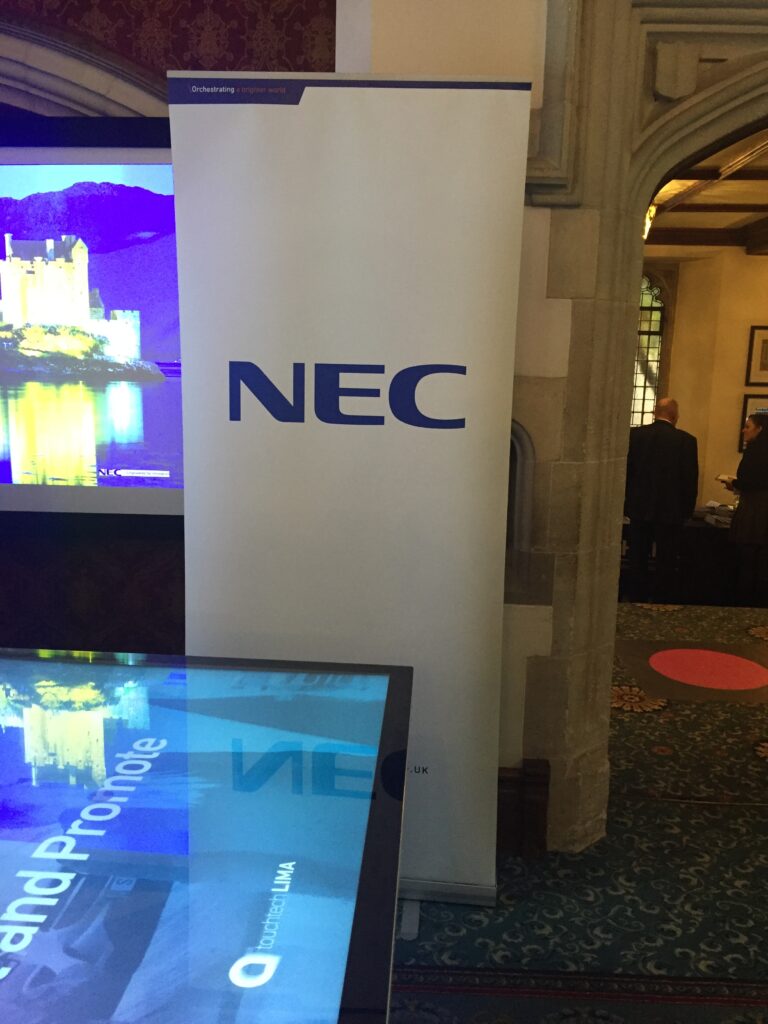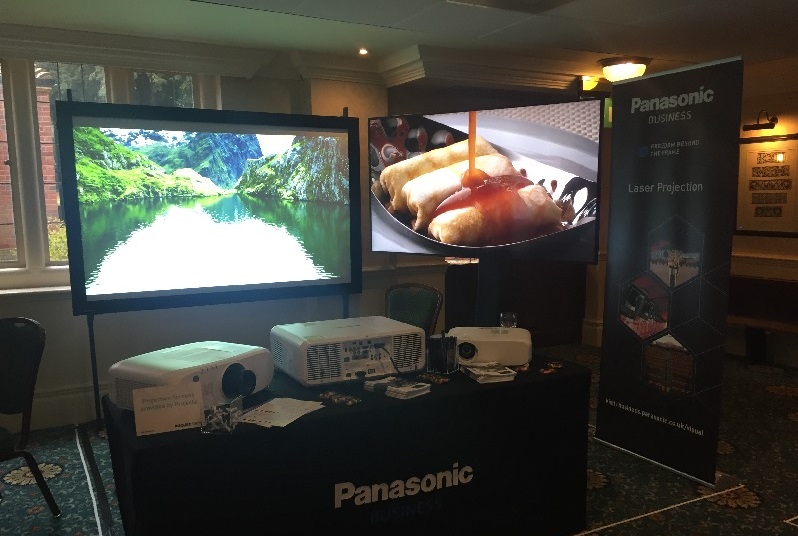 A quick pit stop with NEC where we again got to see the new C series of LFD which were impressive. These sit between the entry level E series and the value V series and complete the set for NEC.
We also had a quick look at their V series with integrated Raspberry Pi, which offers a cost effective solution to basic digital signage requirements.
TRENDS AND INNOVATIONS
The next session featured heavily on trends and innovations within the products sets, and how combining them, as we at Universal AV so cleverly do, allows you to gain so much more from the Clevertouch and LFD Screens range through the use of Sedao digital signage.
The solution was surprising simple to use, and very much as you would expect a device to be. No complicated set up menus were anywhere in sight, just intuitive steps to guide you through, with pre built templates, that were simple to amend, allowing for signage to be live in a few simple clicks.
Using a combination of the Sedao software and new Sedao App, signage can sit across multiple platforms, turning a Clevertouch screen into a signage screen to maximise resource and functionality. Key messages can be pushed out across all platforms providing a powerful and truly integrated solution.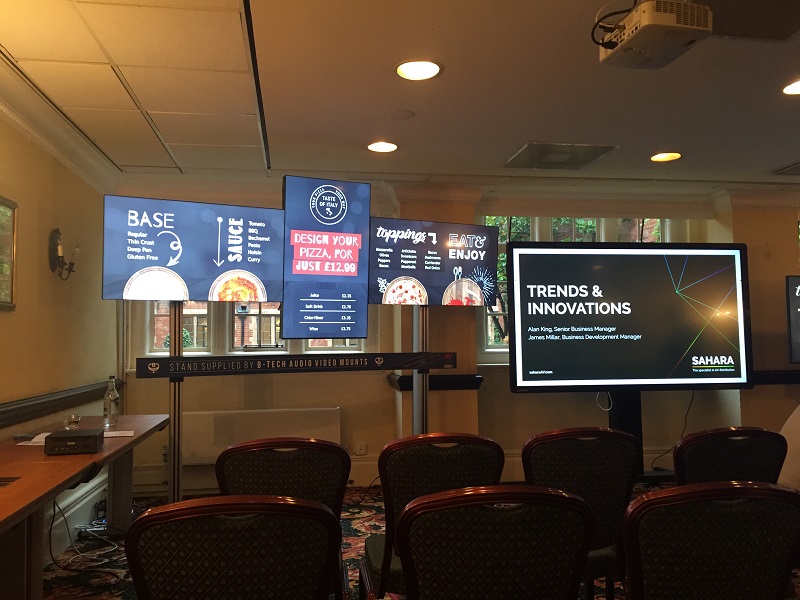 Enterprise and The Way Forward
The last session of the day, but by no means the least. Chris Southern talked about the increase he has seen in the CleverTouch brand being adopted in the Non-Education World. With demonstration centres around the UK, it is believed that to truly understand how solutions can work for you, it is best to see them. From the Smart Marker a device we love here at Universal, so simple to use, but so effective at making a point of what should be used in a meeting room, to the Clevertouch Pro and all its functionality, Sahara really are able to help provide AV solutions to meet any integrators need.
A fantastic day which was followed by a fantastic evening, with the entertainment being the lovely Chrissy Bray. She held everyone in the palm of her hands, and encouraged some truly outrageous behaviour, but a fabulous end to the event. Until next time Sahara, and thank you from all at Universal AV.
Start your project today
To discuss your audio visual needs for your next project contact us. We will work with you to devise a solution to meet your requirements and needs.
Call 01274 200280
Email sales@uniav.com
Send us a message
"*" indicates required fields